A personal injury from an accident is traumatic enough for anyone regardless how big or small it is. But losing a loved one from a personal injury is the most devastating of all. The accident is shocking, and the loss even more so. Loved ones can spend months or years grieving their loss. It feels unnatural that someone should have to die in such a way. The emotional part aside, you also must worry about finances.
It is important to retain personal injury or Wrongful Death Lawyers Scottsdale AZ, who is experienced in these matters. Nathaniel Preston is a wrongful death lawyer who will take care of the legal part to ensure you recover just and fair compensation so you can cope with your grief and not fret over the claims process.
Who qualifies to file a wrongful death action?
In the state of Arizona, if you are a surviving spouse, child, parent or guardian, or personal representative, you can bring a wrongful death action against the responsible party.
You cannot bring a wrongful death action if you are a sibling, extended family member, friend, romantic partner, same-sex partner, or common law marriage partner.
What kind of personal injuries lead to wrongful death situations in Arizona?
If a party acts with negligence or carelessness, or with a complete disregard for another person's safety, and the person dies as a result, the death is often deemed a wrongful death. This legal status grants certain rights to the above-listed beneficiaries, one of who will be able to make a claim for compensation on behalf of all beneficiaries. Sometimes a wrongful death also results from another person's intent to harm or kill the individual, and the person dies as a result. In intentional cases of wrongful death, you can also hold the person liable for damages.
Wrongful deaths, however, are much greater than not to be caused by the negligence of others. To better understand wrongful deaths, the more common causes of wrongful deaths are explained below.
Motor Vehicle Accidents
According to the National Highway Traffic Safety Administration, there were more than 35,000 traffic fatalities in the United States in 2015, which is a 7% increase from the year 2014. In Arizona, there was a 16% increase in automobile deaths from 2014 to 2015, with a total of 893 fatalities in 2015. These statistics work out to be 13 fatalities for every 100,000 Arizonans.
Motorists are under a duty to be cautious when operating their vehicles. To do so, they must (1) obey traffic rules and laws; (2) consider weather, road and traffic conditions; (3) be mindful of motorcyclists, bicyclists and pedestrians; and, among other duties, (4) adapt their driving accordingly. If a motorist fails to obey the laws of the road or acts in any way that endangers another person who is using the road or is within its proximity, and that individual is killed as a result, you as the loved one's beneficiary have a right to file a wrongful death claim.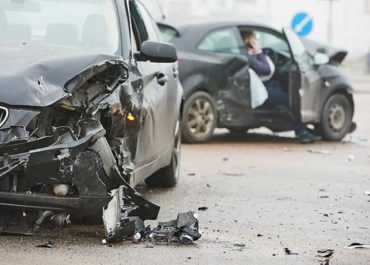 Medical Malpractice
Medical and healthcare professionals owe a duty of professional care to their patients. If a practitioner fails to perform and uphold duties to the standard of care accepted in the field, and if the patient dies because of it, the practitioner is liable. Medical malpractice is pretty serious throughout the United States, and one out of three victims of medical malpractice die as a result of the malpractice. If you are a beneficiary of the decedent, you have a right to file a wrongful death claim. Additionally, the U.S. Department of Justice reported that more than 90 percent of all medical malpractice lawsuits filed by the victim or a beneficiary of a deceased victim assert that the defendant(s) actions or inactions caused either debilitating personal injury or death.
Some of the most common medical errors or negligent acts in the healthcare field that result in death include the following:
Physician's failure to timely or properly diagnose and/or treat cancer;
Physician's failure to timely or properly diagnose and/or treat serious medical conditions;
Surgical errors;
Misconstrued x-rays;
Inappropriate management of anesthesia;
Prescription of wrong medications or inaccurate dosages of the medication;
Prescription of medications that detrimentally and/or fatally interact with other prescriptions the patient takes;
Hospital's failure to admit and treat seriously ill patient who visited the emergency room and was seen by ER personnel; or
Physician or midwife's failure to deliver a baby safely, causing brain damage or physical injury that causes death.
If you believe any of these or other errors were made by a medical or healthcare practitioner, you need to consult with an experienced attorney to learn, preserve and act on your rights.
Product Liability
Manufacturers, distributors, and product designers are beholden to standards of care to make sure their products are safe for public use and consumption, per product liability law. The standard of care is high just as are the consequences of breaching that standard. Over the years, companies have put in place measures that put their products through rigorous testing. Sometimes, though, errors are made, and defective products make their way out into the world for consumers to purchase and use. When that happens, a person could get injured and die. The beneficiary of the loved one who died has a right to file a wrongful death action.
There are three primary defects that could happen:
Design defect (something is wrong with the design);
Manufacturing defect (the product was assembled wrong); or
Marketing defect (dangers are not properly disclosed to customers).
Recent big cases of product liability and wrongful death involve large corporations: e.g., Johnson & Johnson and IKEA. Two separate victims who used Johnson & Johnson baby powder for years developed ovarian cancer, one died as a result of the cancer. The family of the decedent won a $72 million settlement while the other victim received a $55 million settlement. In both cases, the family and victim successfully argued that Johnson & Johnson knew of the danger but failed to warn consumers. IKEA's product liability lawsuit involved popular budget furniture that tipped over easily. Many children have been injured by the furniture tipping over while several toddlers, most around the age of 2, died wrongfully. IKEA settled for $55 million and will redesign its furniture and provide free wall-anchoring kits. Settlements were particularly large in these cases because the courts chose to add on stiff punitive damages in the millions.
Workplace Accidents
Employers are bound by OSHA standards, and owe a duty of care to its employees, which include the provision of safe environments for their workspaces and to provide protection from danger, if applicable. Some types of employment are much more dangerous than other types of employment, and workspaces of the former will mirror the level of danger. That said, though a workplace related wrongful death can happen anywhere, chances are it will happen at a dangerous worksite such as a manufacturing plant, mining operation or construction site. The latter locations are ripe with risks that could cause serious bodily injuries to employees. Common workplace accidents that cause deaths each year at these sites include:
Falls;
Explosions;
Burns; and
Accidents related to equipment.
If an accident happens due to the employer's negligence, and the employee is killed, the employer is liable. As a beneficiary, you have the right to file a wrongful death claim against the employer.
What should I do to protect my rights?
Wrongful deaths actions are fraught with unknowns. You need to protect your rights so that when it is time to advance your right to file a claim, you have done everything possible to preserve evidence and ensure your case is properly supported by the proof. The following are three actions that you should do alongside your attorney to protect your rights.
Secure records. You have no case if you have no records. Make sure you have all medical records and bills, ambulance transport notes, records of payments, income loss, incident reports, and police reports. Keep meticulous notes of what you heard from potential witnesses, or the deceased.
Investigate. Regardless if you know or suspect that your loved one died due to someone else's negligence, a thorough investigation needs to be done. In Arizona, the state follows the pure comparative negligence doctrine; therefore, if the decedent was at fault at all, any settlement is generally reduced by the extent of the decedent's fault. The police or any other law enforcement officer can inadvertently blame a decedent partially for an accident. Because your loved one is no longer able to voice what happened, you have a disadvantage. You must attain all police records and your lawyer should have an expert reconstruct the accident. Any witnesses or experts should be thoroughly interviewed. Witnesses should be interviewed as soon as possible because as time passes, so do their memories. The sooner your attorney interviews witnesses, the more accurate the details will be. The sooner the investigation starts, the fresher the evidence will be.
Hire an attorney. The best way to protect and uphold your rights as a beneficiary is to hire an experienced Arizona attorney who will promptly move forward with a thorough investigation and securement of evidence.
What are the elements you need to prove to succeed in your wrongful death action?
There are four elements of any personal injury or wrongful death that must be established to recover compensation. The four elements are duty, breach, causation and damages.
Duty of care. You need to identify the duty of care the liable party had with respect to your loved one. Duty of care standards will vary according to the relationship and circumstances. For instance, drivers owe a duty of care to follow traffic rules and keep the roads safe for others using the road. Physicians owe a duty of care to provide proper and timely healthcare treatment and diagnoses. Property owners owe a duty of care to keep the premises safe or warn invitees of any potential dangers.
Breach of duty. You need to show that the duty of care you establish had been breached by the other party or defendant(s). Did a driver fail to adhere to traffic laws? Did a physician fail to timely diagnose a disease? Did a property owner fail to ensure customers at a store were warned of slippery surfaces? If so, then you should be able to prove that the duty of care was breached. Sometimes this takes professional or expert analysis and testimony. Your attorney will know when and who to contact for expert opinion.
Causation. It must be shown that the breach caused the personal injury or death. Did the car accident cause death? Did the doctor's failure to diagnose cancer timely the cause of death? Did the store owner's failure to put up a sign to warn the floors are wet lead to the slip and fall injury that eventually led to your loved one's death? If you can link the negligence to the injury, then you have causation.
Damages. You must prove that your loved one suffered damages due to the personal injury and that you suffered damages due to the loved one's death. Did your loved one have medical bills related to the accident? Did you suffer pain from the loss of your loved one? The more proof of damages, the more the compensation will be.
There is one element that is not often discussed and that is sufficient insurance. Though this element does not need to be proven to be awarded damages, it does matter with regard to compensation. Most personal injuries that lead or cause a wrongful death are from car accidents. Oftentimes the at-fault party's insurance coverage or lack thereof, is inadequate to cover the entire damages outline in your demand letter or lawsuit complaint. If you sue the person individually, he or she may not have personal funds that will be adequate to cover your damages. Your attorney should know alternative means and sources of assets that can be used to recover the full amount of your wrongful death claim.
What kind of compensation can you expect from a wrongful death action in Scottsdale, AZ?
Compensation will vary just as much as the actual cases vary. Generally, you have access to economic, non-economic and punitive damages to the extent they apply to your particular case.
Economic damages include medical bills, other healthcare bills, loss of income, loss of benefits, etc.
Non-economic damages are damages without a monetary value already attached to them, and include such things as pain and suffering and loss of consortium.
Punitive damages are rewards to victims to punish the wrongdoer, or responsible party. For instance, if your loved one was subjected to malicious acts that cause the death, or if the court wants to deter a particular action. Punitive damages are a way to punish the responsible party (such as in the Johnson & Johnson and IKEA lawsuits above-mentioned).
Who do I contact if I need a lawyer for wrongful death in Scottsdale, AZ?
Nathaniel Preston is a compassionate personal injury attorney in Scottsdale, AZ. He understands the emotional and financial toll a wrongful death case can have on his clients. If you have lost a loved one through the negligence or carelessness of another person or entity and are eligible to file a lawsuit, you can trust wrongful death attorney Nathaniel Preston. He offers legal services in Scottsdale, Arizona, and throughout the greater Phoenix area community.
Proudly serving in: Phoenix | Scottsdale | Mesa | Tempe | Gilbert | Chandler | Surprise | Avondale | Peoria | Goodyear