One of the first things our parents used to say to us when we got in the car was, "Put your seatbelt on!" I can remember asking my kids, "Are we belted?" I didn't put that car in drive until I knew we all had our seatbelts on. Even today, my mother still won't move the car until I have my seatbelt on. An Arizona defective seatbelt lawyer knows how important this can be.
The whole point of wearing a seatbelt is to protect you in case of an accident. During an impact, that belt keeps you from flying forward. It can also keep you from being ejected from the car. So, what happens when the one thing that's supposed to protect you actually harms you?
If your seatbelt is defective, you can actually sustain more serious injuries than not wearing one at all. Now, this is not an endorsement for people to stop wearing their seatbelts. In fact, most seatbelts do the job they're supposed to do. It's only on the rare occasion when it doesn't.
For years now, all cars have been required to have seatbelts. Passengers in the front and back, along with the driver, need to be protected. A lot of people complained at first. They said that deciding to wear a seatbelt should be their own choice. Because of this, there was much resistance to seatbelt laws when they were first enacted.
The reason we have to wear our seatbelts is threefold:
They keep us safe if we get into an accident
They cut down on the number of traffic injuries and fatalities
It cuts down on healthcare costs associated with injuries sustained by people who weren't wearing their seatbelts
This is why it's so frustrating when we get injured by defective seatbelts. Arizona defective seatbelt lawyers understand this frustration. That's why they fight hard to get you compensation for your injuries. Attorney Nathaniel B. Preston at Warnock MacKinlay Law is an expert at dealing with these types of cases. Call him today at (602)600-6427 for a free case review.
How Can a Seatbelt Be Defective?
If you get into a car crash, especially one while you're driving fast, you can sustain some pretty serious injuries. In most cases, your seatbelt is the one thing that protects you. Unfortunately, there are times when a seatbelt can actually cause worse injuries than they prevent.
The extent of these seatbelt injuries depends on a few things, including:
The severity of the accident
How tight the seatbelt is on your chest
Whether the seatbelt malfunctions
If you're not wearing it properly
Manufacturer Defect
For some of these factors, it's entirely up to you. If you don't wear your seatbelt properly, it's not going to protect you the way it should. And, if you don't have it on at all, you can't expect it to do any good.
But if your seatbelt is either defective or malfunctions, you may have a claim against the manufacturer. Your defective seatbelt lawyer in Arizona knows how to prove these sorts of things. He can work hard to hold the manufacturer liable for your injuries.
What Types of Injuries Can a Defective Seatbelt Cause?
As you can imagine, if a seatbelt malfunctions or is defective, it can cause some pretty serious injuries. The seatbelt is strapped against your body at the shoulder, waist, and neck. These are all sensitive parts of the body.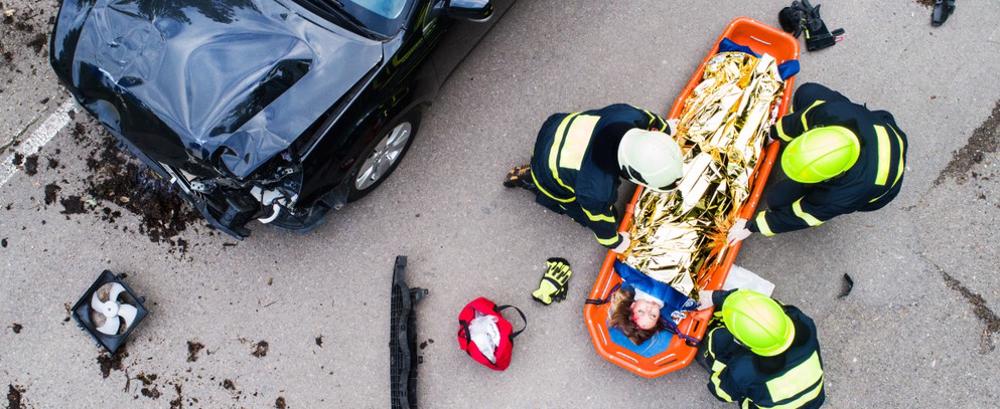 Some of the types of injuries caused by a defective seatbelt include:
Internal injuries
Organ damage (i.e. ruptured spleen, punctured lungs, etc.)
Spine injuries
Neck injuries
Shoulder injuries
Lacerations
Internal bleeding
For most of these injuries, it will be hard to tell you're hurt at first. This is why it's really important that you seek immediate medical attention. There are a few reasons for this.
First, if you don't go to the hospital, you'll have no way of knowing if you've been hurt at all. And, if you are hurt, you need to get treatment. Second, if you don't go to the hospital, your Arizona defective seatbelt attorney won't have proof of your injuries. You can't sue someone if you can't prove you were injured. And, finally, you'll need documentation of how the injuries took place.
In order to prove your case, your attorney must prove that the defective seatbelt is what caused your injuries. Without medical records, he will probably not be able to do this.
Who Will Your Arizona Defective Seatbelt Lawyer Pursue for Damages?
If your seatbelt is defective or malfunctions, you may have a claim for damages. This means you'll have to pursue people other than the other driver and his insurance company. Your lawyer will join these additional parties in your case. It's important that you not let the other driver off the hook. If they caused the accident, they are still primarily responsible for your injuries.
If your seatbelt is defective, your lawyer will file a claim against the following parties:
The seatbelt manufacturer
The car manufacturer who installed the seatbelts
A mechanic who may have changed or damaged the seatbelts
The car dealer who sold you the vehicle
Not all of these parties will be held responsible. Your lawyer will decide who to pursue once he gets a chance to review your case. Depending on the accident and your injuries, he'll know which parties may be liable.
Keep in mind – once your lawyer names these parties, the other driver's attorney will claim the manufacturer is liable instead of his client. Your attorney is prepared for this. Like we said earlier, the person who caused the accident is still primarily responsible. But for his causing the accident, the seatbelt defect probably wouldn't have come into play.
Contact an Arizona Defective Seatbelt Lawyer Today
If you or your child have been hurt as a result of a defective seatbelt, you need to contact an Arizona defective seatbelt lawyer today. Your lawyer will work hard to make sure the manufacturer is held accountable. Warnock MacKinlay has recovered millions of dollars in damages for victims and will demand that you be compensated for your injuries.
Call us at (602)600-6427 to schedule your initial consultation today. It's absolutely free, gives you a chance to meet with an experienced attorney to discuss your case, and you owe nothing until your case is settled.