An unknown danger for many drivers, seatback failure is becoming more well-known as crashes continue to happen. Lawyers have worked with leading experts to identify seatback failure as the primary cause of many serious injuries and death. Choosing to work with an Arizona seatback failure lawyer can change how you view your case. Seatback failure attorneys often look at the situation from multiple angles and place emphasis on factual information.
You may go through your entire case, learning more about the manufacturer's safety specifications daily. Or you can hand the reigns over to a lawyer, while you focus on your physical and emotional recovery. Attorney Nathaniel B. Preston, at Warnock MacKinlay Law, has developed expert knowledge on this subject through his experiences handling these cases. Call us today at (602)600-6427 for a free consultation with an experienced attorney.
What is Seatback Failure?
The seatback is the back of your front seats in the vehicle. Seatback failure is the term for the seat back collapsing during an impact. These crashes are almost always from the rear. The result of the failure is that the collapsed front seat thrusts into the back seat.
In some cases, the backward force can eject the driver. In other cases, it seriously injures or results in the death of the backseat passenger.
In addition to ejection, injury, and possible death, seatback failure completely eliminates the driver's control of the vehicle. When the seat back fails, and it's forcefully slammed into the backseat. As a result, the driver can no longer reach the steering wheel.
It is clear that this type of manufacturer defect is serious and can escalate a minor accident to a major wreck. Seatback failure is not known to come from one primary manufacturer, either.
Seatback failure lawsuits and public scrutiny have come up for nearly all major car producers. Auto manufacturers accused of seatback failure include:
Chevy
Nissan
Ford
Kia
Hyundai
Honda
Toyota
And more.
Regardless of the country where the vehicle was manufactured or engineered, seatback failure happens. Why? Current safety standards don't require reinforcement to prevent seatback collapse.
The current level of testing is minimal, and the laws surrounding seatback regulations are decades old. There are many groups speaking out for awareness of this issue. However, manufacturers tend to throw around their immense lobbying power and heavy-weight legal teams to address these claims rather than fix the problem.
Wrongful Death and Severe Injury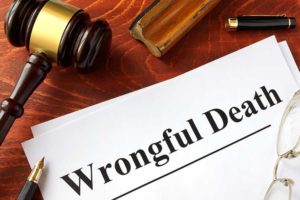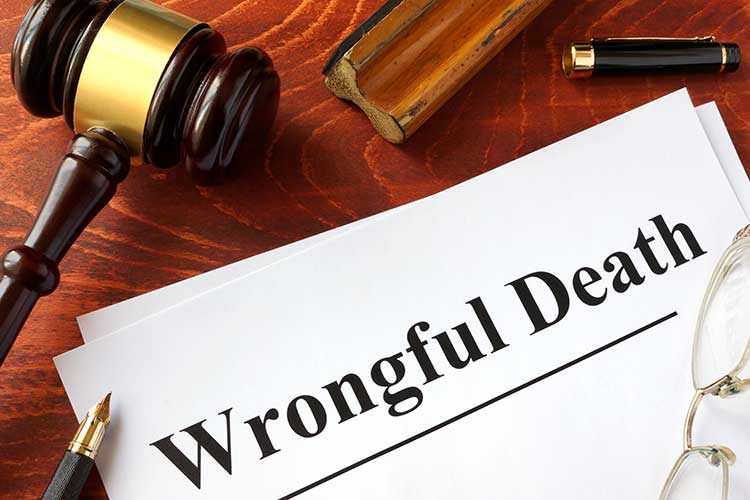 Because of the force that the seat collapses with, anyone in the backseat is at serious risk of death or injury. For many people, that means the loved one in their backseat will experience death or injury because of the driver's seat.
Drivers also face the risk of ejection and severe injury to their neck, back, and spine. It's not uncommon for drivers who experience seatback failure to lose the use of a limb. Traumatic Brain Injury, extreme whiplash, and spine damage are far too common when it comes to rear-impact crashes.
In normal rear-end crashes, you might expect injuries such as whiplash or stiff muscles. But paralysis, the death or serious injury of a child and traumatic brain injury are all likely outcomes after seatback failure.
If you experience injuries of any degree from a seatback failure, get legal help. Your recovery is your top priority, but there is a small window to begin your claim. When you contact an Arizona seatback failure lawyer, they can start the process of filing your suit and building your case.
In the event of wrongful death, you need professional representation. Companies will fight hard against these cases and often have large legal teams representing them. You need a lawyer that can stand up to the pressure of addressing high-powered legal teams.
Seek the justice that you deserve, for your injuries, the pain of a loved one, or the loss of a loved one. The only way to support a reduction in seatback failure is to take these cases straight to the manufacturer responsible for the defect.
Automaker Common Defense
How do manufacturers defend seatback failure? While they can hardly claim that the driver had any part in misusing the product, they have a different approach. The common defense is that the automaker chose a collapsible seat design to assist occupants in a collision.
They often claim that the seat collapses in an effort to disperse energy and help the driver "ride through" the crash. Experts in medical fields as well engineers argue that this has no support.
Other manufacturers are arguing that they have already taken proactive measures. General Motors claims that their design is less likely to collapse as it uses rounded edges. This seat design does not offer any more stability than previous GM seats.
When it comes to design, manufacturers have many options, and simple solutions to seatback failure are available. It comes down to a matter of neglect at this point. The auto manufacturer was aware of the dangers and did not make design changes.
An Arizona seatback failure lawyer covers where personal injury and product defect collide. If someone was injured or killed because of seatback failure, seek legal advice immediately.
Is There A Chance of Widespread Litigation?
There is a short history of litigation when it comes to seatback failure. But, this issue has been known for decades. The laws that take place around this issue have been in place for decades with little to no changes.
As a result, there are hundreds of millions of dollars in favorable verdicts to families of injured or lost children. As recently as 2016, juries are awarding significant rewards to families. The effort is to ease pain and suffering that will follow these families through the injured person's lifetime.
Even high profile companies such as Audi are susceptible to paying out large compensation amounts. Regardless of whether the seat met the federal safety standard or not, if you can prove that the seat gave out, you have a case.
In some cases, the judge, mediator, or jury will decide that the manufacturer had a percentage of responsibility. In these cases, they are saying that the manufacturer was not fully at fault. Who else could be at fault for these injuries or the loss of a child?
There is the other driver as well. A legal guide can explain that the National Highway Traffic Safety Administration may also be partly responsible. As the agency that decides and enforces safety standards, they could have changed these standards decades ago.
The struggle that many families experience during this time is that it seems like everyone knows that this is a valid concern. But, the National Highway Traffic Safety Administration and the auto manufacturers have refused to make changes.
While both the NHTSA and auto manufacturers have discussed making changes, neither has put effort into motion. Until that happens, you can continue to seek legal action against them. However, there is little hope in the way of a class action.
A class action case would only take place if it were more advantageous and reasonable for both parties involved. For now, you are most likely going to have an individual case.

Use of Expert Testimony
Many lawyers will bring in experts to testify or offer statements on a case. Even if you choose to avoid taking the case into the courtroom, you can rely on expert testimony to argue your case.
Engineers often come into these cases to discuss energy analysis and crash physics. In any auto accident, basic aspects such as speed, trajectory, and velocity are useful in proving causation. Showing the cause of injuries is what your case rests on.
Ideally, you will be able to show that the crash without the failure of the seatback would not have had the same injury. In the cases of harmed children where an adult in the front seat injures the child with the seat, this is critical.
Calling in experts is the best way to appeal to a judge and jury when it comes to these situations. As seat design and manufacturers choice in design matters are relevant at every step of the way in these cases, experts are the best bet.
You may need to call in crash safety experts and auto design experts. Additionally, there are times when it may seem reasonable to commission an accident reconstruction. When you look at the overall seriousness of the crash, a reconstruction can make it easier to visualize.
Seek Legal Advice Right Away
Do you have legal options? How will you pay for these mounting medical bills? When it comes to Arizona seatback failure, it's not uncommon for people to feel like they will only receive their insurance claim.
That's not the case. You can seek compensation for product defect and injury through the wreck. Hitting the seatback during a crash could cause more extensive damage than if the seatback met all product specifications. Seatback collapse or impact injury victims should not go without seeking some compensation.
Don't count on your car insurance company to cover all your medical costs if product defect played a part as well. Get legal help from an experienced Arizona seatback failure lawyer as early as possible into your recovery process.
Contact Nathaniel B. Preston at Warnock MacKinlay Law for a risk-free consultation. As a firm that handles both product defect cases as well as auto accident injuries, you will be in good hands. During this consultation, you can learn more about your case and how the product's defect or failure impacted your wreck. Call us today and start the process of financial recovery.