Ridesharing is still growing in popularity. While it started as a trend in Phoenix, it's spread well throughout Arizona. Now, Uber drivers are contributing to the large statistic of car wrecks that result in injuries.
It's bound to happen from time to time, a car accident while on the job. Uber drivers should be more diligent than ever when carrying passengers. Still, accidents happen and they often result in injuries.
Speaking with an Arizona Uber accident lawyer right away in these situations is critical though. Quickly questions come up, such as, who do you file a claim with? Do you contact your driver's insurance company? What do they do from there?
What To Do After An Uber Accident
It might seem strange but follow the standard procedure as if you were driving. Contact the police and begin taking pictures of both vehicles. When taking pictures, be sure to photograph both driver's license plates and record their personal contact information.
Wait for the police to arrive and explain the situation, specifically your part as the Uber customer. If you need medical attention and have waited up until this point, go to an emergency room or urgent care based on your needs. For anyone who needs immediate medical attention, call for an ambulance.
When you can, write down everything you can remember about the crash. Information such as cross-streets, who was possibly in which lane and if either of the cars seemed to be speeding.
You will hear from both driver's insurance companies, if for nothing else, as a witness to the crash. A representative from Uber will likely contact you as well. They will want specifics on the crash to correlate their driver's report.
It is vital to note that you don't have to speak to anyone if you don't want to. If you feel uncomfortable speaking with another driver's insurance carrier, call a lawyer. An Arizona car accident attorney will help you with communicating what happened to either company.
Keep your information handy, as the claims go through their standard process you should expect compensation for one of the companies. The initial compensation is an offer. You do not have to accept it, and if you believe it is too low, involve your attorney.
Contractors and Uber
Uber is not a cab company that has permanent employees. Uber is a Transportation Network Company, or basically, a middle-man. They connect customers with their contractors. Uber takes a small percentage of the fares off the top, and the driver makes the rest.
The issues with Uber accidents is that their business model removes a lot of responsibility from Uber. So when it comes down to it, an Uber crash is between three people, the two drivers, and Uber. But, Uber is not likely to take any blame for the crash.
Many people are rather upset that they won't likely be in a case against a major company like Uber. Considering the facts of the situation though it seems reasonable. Driving safely is the duty of care that every driver promises when they enter a vehicle.
Unfortunately, the issues are that insurance companies frequently see this is a chance to cut compensation checks even more than usual. They try to blame Uber software, or even you, the Uber rider.
It is most likely that you will initially be taking your case against the insurance company of the at-fault driver. That may be Uber's driver or the secondary driver. There are situations where you may have been driving, and then an Uber driver struck your vehicle. In that case, you'll be seeking a case against the other driver's insurance company and possibly Uber.
Because this situation gets so complex so quickly, it's vital to get legal help. Whether you were the passenger of an Uber or a driver struck by an Uber you need guidance. An Uber accident lawyer can pick apart the situation, look at the facts and argue your case.
Uber Accident as Another Driver
You're driving safely and then suddenly; an Uber driver cuts you off or hits you from behind. It's clear that there is enough confusion when you're the passenger of an Uber during a wreck. But what happens if you were a driver, just on your way to work and then an Uber hits you?
Uber drivers have additional distractions in their car, such as following the Uber app and engaging with their rider. Distracted driving is one of the leading causes of accidents. As a driver, you understand these risks and choose to ignore the distractions that you have in your car.
When in an accident with an Uber driver, as another driver, be calm. Follow the steps above, and act as you would in any other car accident. Uber will likely contact you shortly, and you should reach out to an attorney to protect yourself.  Insurance companies will likely try to assign you a substantial percentage of fault for the crash. You need someone to show that you were driving safely, and the Uber driver was not.
Issues with Insurance in Ridesharing Crashes
Uber requires its drivers to carry certain levels of insurance and have some general rules about coverage.
For example, Uber will not take responsibility for any accident the driver is in while the Uber app is off. But, if the Uber app is on, the driver's insurance will cover compensation. Anything the insurance company doesn't cover will rely on Uber's liability coverage for compensation.
In the event that an accident happens during a ride, Uber does have commercial insurance that kicks in in rare situations. The issues are that these insurance companies like to bounce people around until they give up or accept a tiny compensation check.
You have access to both the at-fault driver's insurance coverage and Uber's commercial insurance. Work with an Arizona lawyer to find the best way to get the compensation you deserve after your wreck.
Types of Passenger Injuries
As an Uber customer, you were probably sitting in the backseat, paying little attention to the road when the crash happened. Many adults don't realize the extent of passenger injuries because they are usually the ones behind the wheel.
Drivers will often prepare for impact, bracing against the wheel, and taking evasive maneuvers to minimize the blow. Passengers don't have that chance. Common passenger injuries include neck and back injuries and many more.
Neck and Back Injuries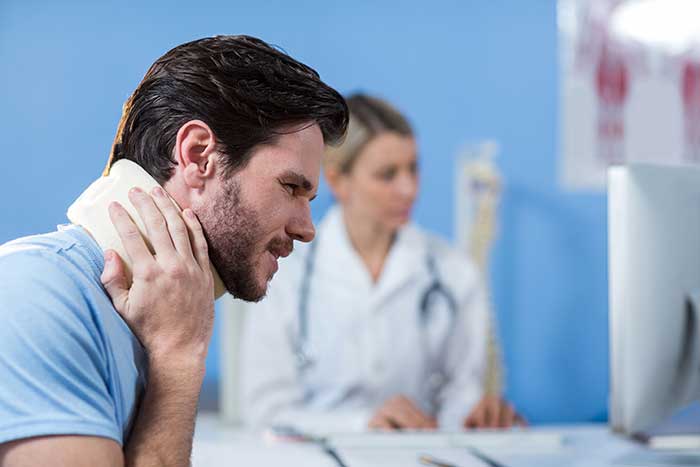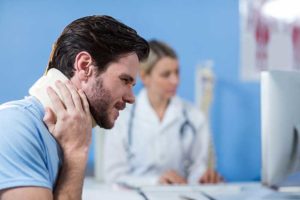 Probably the most common injury from car wrecks is whiplash. Whiplash injuries can be serious and are one of the many neck injuries that passengers regularly experience. Concussions, traumatic brain injury, and skull fractures are more likely for passengers in a crash.
After a crash seeks immediate medical attention for a full evaluation. Some injuries such as Traumatic Brain Injury don't become apparent right away. Instead, tell-tale signs such as behavior changes are the only way that doctors could learn that something is wrong.
Along with neck and back injuries are spinal injuries. Issues with your spinal cord can affect you for your entire life. Loss of movement, nerve pain, paralysis, and even numbness that comes and goes. These are injuries that have little opportunity for recovery.
Broken Bones
Immediately identifiable, but painful and long-lasting, passengers are more likely to end up with broken bones than drivers. With more room to move about and less to hold onto, broken bones are a common backseat injury.
For any adult using Uber during an accident, broken bones can mean weeks off of work or on partial disability. On top of your recovery, you now have to worry about lost wages.
Soft Tissue Injuries
Feeling sore after a wreck is not normal, it's a sign of soft tissue damage. You could have torn muscles, strained tendons, or injured ligaments. Lingering pain and general discomfort are the only signs you get that something is wrong with your soft tissue.
It's a common injury after a side impact where you may have come into contact with the door or a center console. Even a small amount of force can lead to severe damage. It's a misconception that only major accidents lead to long term pain.
Disfiguration
Burns, lacerations, and similar damage can lead to permanent scarring and disfiguration. In some cases, there is a need for plastic or corrective surgery. These instances require legal prowess as it's not likely that the insurance company or Uber will want to accept any fault.
When you have a crash that involves burns or disfigurement nearly every involved party wants to avoid blame. A lawyer is your best chance at any compensation in these cases. You will need help covering medical bills and pursuing options to reduce the extent of the damage.
Get In Touch With An Arizona Uber Accident Lawyer Now
When you're recovering from an accident, you need someone to take care of the tedious tasks, following up on the status of the claim, and dealing with the driver and Uber can all fall to your attorney.
These cases are complicated and can seem intimidating whether you're up against Uber or their independent drivers. An accident lawyer should have experience in handling both situations regularly.
Call now for a consultation with an accident attorney. Nathaniel B. Preston is a practicing attorney with Warnock MacKinlay Law, offering his services to victims of car accidents and more. From a consultation, you can learn more about your case and what to expect in the near future.