Anyone injured in a car accident knows that it's the start of a long, difficult process with insurance and doctors. However, a wreck with a drunk driver is astronomically worse. These crashes often result in serious injuries and even death. When this happens, you need an Arizona DUI accident lawyer to fight for your interests as a victim.
Then, unlike a standard crash, there is no room for understanding. The other driver can't blame a blind spot or catching the sun in their eyes.  It's almost unquestionably their fault, and there's no getting around that. Now you are left picking up the pieces of your life because they chose to drink and drive.
Attorney Nathaniel B. Preston, at Warnock MacKinlay Law is one of the best resources you can have as you recover from any wreck with a drunk driver. You need to focus on things like your bills, medical costs, and recovery. Compensation from your insurance company will be a long time coming, while these issues continue to build. Call us today at (602)600-6427 to discuss your case with an experienced DUI accident attorney in Arizona.
Injured During a Wreck with a Drunk Driver
Every year thousands of people get into accidents with drunk drivers and suffer extensive injuries. Then there's the well-known situation where the drunk driver walks away, injury-free. If you were injured in a car wreck incited from a drunk driver, get legal help.
You might still be in the haze of pain after the wreck, and you no doubt have a long to-do list to handle. But getting legal help can make many aspects of your life easier when it comes to recovering from the crash.
Most injuries from drunk car accidents are fairly serious. Even if they don't need surgery, it's critical that you have the chance to rest and heal correctly. All the while you are building up a collection of medical debt, you are also probably missing work.
Injuries from a DUI accident need particular care, and stress never helps the situation. A full physical recovery demands a full emotional recovery as well.
After an accident, and especially with DUIs, call the police. When reporting the accident, inform the police or emergency staff that you believe the other driver was intoxicated. Police officers should respond to the scene immediately.
Then, either by ambulance or taking yourself, seek immediate medical attention. You will need to schedule a follow up with your primary care doctor as well after you leave the hospital. They will help you learn more about the recovery plan that the ER doctor didn't discuss with you.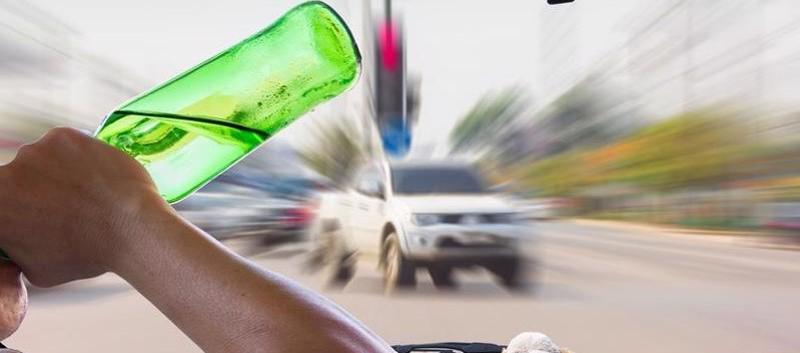 DUI Laws in Arizona
Arizona is a strict state in many respects. Their stance on DUIs is one of the areas where there is very little grey area. First-time offenders will always serve at least 24 hours in jail. If a person has a third offense, they will automatically spend four months in jail.
Although each case has its own set of specifics, you can be sure that the person who was drunk driving has legal issues as well. In Arizona, their criminal court hearing isn't the end of the line for them.
You can work with an Arizona DUI accident lawyer to pursue options of seeking further compensation from a civil court lawsuit. Essentially you can seek fair compensation from the insurance company of the responsible driver.
But, you can also pursue the driver or the responsible establishment for additional compensation. Regarding aspects such as pain and suffering which often gets discredited in insurance claims, it may be your only chance for full compensation.
There are some instances where you're the victim of a larger problem. The DUI accident was the direct cause of your injuries, but someone besides the driver may also be responsible. A bar which allowed someone to leave drunk could be held responsible. If an establishment provided a minor with alcohol before the resulting crash, they could be liable.
There are many laws within Arizona that control what happens after a DUI crash. Not only do DUI laws affect the person who drove drunk, but they also impact the victims as well.
Duty of Care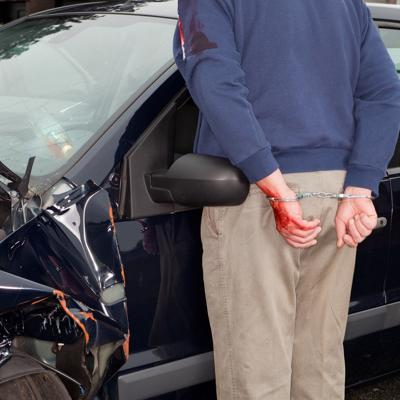 What is the duty of care and what part does it play in your case? When you file an insurance claim in AZ, the companies will generally compare the two sides of the story. With a DUI crash, that's not necessarily the case.
The insurance companies will compare both your version and the other drivers to the police report. Arizona is a comparative fault state, which means that insurance companies will assign a percentage of fault to each driver involved.
Duty of care is the primary issue that comes up with DUI wrecks when they are assigning fault. You may have been speeding or changing lanes or anything else. The matter that it boils down to is that they were negligently driving and denied your duty of care.
Every driver in AZ guarantees to offer a duty of care to everyone else on the road when they get into a vehicle. Drunk driving violates the duty of care. If your insurance company attempts to unfairly give you a high percentage of responsibility for fault, get a lawyer.
Insurance companies may try to unfairly assign fault in an effort to avoid a costly payout. If you are having trouble proving that the other driver was clearly at fault by drinking and driving, hire legal help.
Wrongful Death and Personal Injury
DUI wrecks often involve more than just two drivers. These crashes usually have little in the way of avoidance, or hesitation, meaning that they are at full speed. Passengers and drivers often experience serious injuries.
Clearly, as the driver, your legal route is pretty clear. File a claim, contact an Arizona DUI accident lawyer and take the case to court if necessary. So, what happens if your passenger was injured because a drunk driver hit you?
First, you must notify the police at the time of the crash. Second, you must inform your insurance company of the injury. Then as your passenger recovers, a lot of it falls to them. They need to keep careful track of their medical bills, and lost wages from missed work.
Additionally, they may feel pressured to speak with either insurance company although they don't have to. The best thing for an injured passenger to do is to take on a car accident lawyer involved right away. Before they get an attorney, there is no one in the situation that has their best interest at heart.
The third situation which not many like to discuss is wrongful death. Personal injury could come to you as a driver or your passengers at any time. The fact that they came from a drunk driver is salt in the wound. Not many people get into a car thinking that it will lead to death.
Wrongful death claims are hard for everyone involved, but they are fairly easy to prove in the case of a DUI. Often these cases will begin only after the criminal case against the drunk driver has closed. A wrongful death case is a civil suit against the responsible party for pain and suffering brought on from death.
DUI Stats in Arizona
Although Arizona has strict laws to decrease the likelihood of someone driving impaired, it still happens daily.
Nearly 43% of all traffic-related fatalities involved an intoxicated driver in Arizona in recent years. In an annual crash facts report from 2017, news sources in Phoenix recognized that nearly 5,000 crashes in 2017 were a direct result of drunk driving.
How is Arizona responding to this issue? They use high fines, lengthy jail sentences, and interlock ignition devices to reduce the chance of repeat offense.
Cops act diligently pulling over drivers when they see them. It's just not possible for them to be everywhere. If you were hit by a drunk driver, you are part of a very large statistic. It might be some comfort to know that the driver that hit you has serious consequences to face.
That doesn't change the fact though that you were injured and are now suffering because of their reckless behavior. An Arizona DUI accident lawyer works with the victims of drunk drivers all the time, get help now.
Contact Nathaniel B. Preston
There are so many facets of recovery after a DUI accident. Not only do you have injuries to bounce back from, but medical bills, property damage, your insurance company and more to handle. It's not a fair situation, and you may be dealing with other problems such as injured or lost loved ones.
Your insurance company has no obligation to pursue the biggest payout possible for you. In fact, they will initially be the ones negotiating with the drunk driver's insurance company. Together they will decide the percentage of fault assigned to each driver. Does that sound fair?
Contact Nathaniel B. Preston, an Arizona DUI accident lawyer with Warnock MacKinlay Law, who will listen to what you have to say. DUI accidents bring a lot of damage with them, and you need someone who will fight for your side. Don't become a victim a second time and take a low settlement or pay for your medical costs out of pocket.
Call our office today at (602) 600-6427 and start with a free consultation to learn more about how the details of the crash will impact your claim. You can discuss key concerns such as replacing your lost wages and paying for medical costs. Don't waste another moment, let the attorneys with a 99%+ success rate fight for you!