Ask anyone what the worst way to die is, and most people will probably say in a fire. Burn injuries are so painful, many burn victims would rather die than suffer their injuries. The problem with burn injuries is that there's very little a doctor can do to treat them. They can wrap their wounds and give them pain medications, but that's about it.
Some burn injuries aren't very serious. They're measured in degrees. The higher the degree, the worse the burn. A third-degree burn is one of the worst types of burns you can suffer. It's very painful and will take quite some time to heal.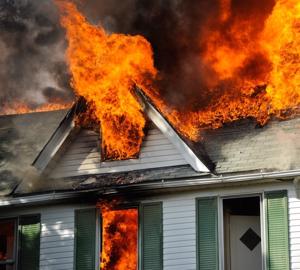 A first-degree burn, on the other hand, isn't that serious. It usually heals itself with a few days. You can put a salve on it and keep it wrapped. You could certainly return to work with this type of injury if it's only on a small part of your body.
An Arizona burn injury lawyer handles cases involving more serious burn injuries. Many of these injuries are sustained in house fires and car accidents. However, there are all sorts of ways you can sustain a serious burn injury.
If you or a loved one have suffered serious burn injuries, you should call and speak with Arizona burn injury lawyer, Nathaniel B. Preston right away. Depending on how you got hurt, you may be entitled to compensation.
What are the Most Common Causes of Burn Injuries?
As you would probably imagine, house fires and car accidents are the two main causes of burn injuries. But there are a lot of other ways plaintiffs sustain burn injuries. Some of these include:
Apartment and Hotel fires: If you or a loved are hurt in a hotel or apartment fire, you may have a claim against the property owner. You may also need to pursue the management company or person who started the fire. Your burn injury lawyer can help you figure out the multiple parties responsible for your injuries.
Workplace Fires: You could get burned at work, depending on what type of work you do. If you're an electrician or work with certain equipment, this could be a risk you face. Worker's comp may cover your injuries and wages, but you could have a claim against a third-party as well.
Scalding Injuries: One of the most common types of burn injuries in Arizona are child scalding injuries. If your child is burned at a restaurant or in daycare, you need to contact a burn injury attorney immediately.
Gas Explosions: Although these accidents are rare, when they occur, the injuries are very serious. There could be multiple people responsible for a gas station or building explosion.
Chemical Accidents: People who work with or near certain chemicals are liable to sustain chemical burns. These burns can be very painful and difficult to treat.
Electrocutions: You could be electrocuted either while using equipment or from using a defective product. Contact your local burn injury lawyer in Arizona to discuss your case.
Regardless of how you sustained your injury, you may be entitled to damages.

Damages Involved in a Burn Injury Lawsuit in Arizona
If you or your child have suffered burn injuries as the result of an accident, you may be entitled to compensation. Your Arizona burn injury attorney will review your case and see which types of damages you may deserve.
Some of the common damages in burn injury suits include:
Medical bills – You should be reimbursed for any out of pocket medical bills you experience due to your accident. Your health insurance provider will also be entitled to reimbursement for any coverage they've provided related to your injuries.
Lost Wages – If you suffer serious burn injuries, you'll miss some time from work. If you've missed a substantial amount of time, you deserve to be compensated for it. Your burn injury attorney will present proof of how much money you've lost in wages.
Pain and Suffering – Because burns are so painful, you may be entitled to significant pain and suffering. These damages are intended to compensate you for any mental and physical anguish caused by the accident.
Your attorney will fight to get you as much compensation as possible. Just keep in mind – you can only recover for injuries you actually suffered. If your burns are minor, you will not be entitled to any significant amount of damages.
Contact an Arizona Burn Injury Lawyer Today
If you or your child have suffered serious burn injuries, you may be entitled to compensation. You need to contact Nathaniel B. Preston at Warnock MacKinlay Law, an experienced burn injury lawyer in Arizona. He can review your case and let you know what it may be worth. He can also let you know who he thinks you need to pursue liability against in your claim.
Call (602)600-6427 today and schedule your initial consultation. It's absolutely free and you pay nothing until you settle your case.