A substantial portion of Arizona car wrecks results in some form of injury. Whiplash affects many people, so why isn't there more substantial legal coverage on whiplash? Over the course of decades, insurance companies painted a bad image of whiplash.
They argued fervently that claims of whiplash were fraudulent. Making it seem like anyone who complained of neck pain was looking for a handout. That's not true, and it's not a fair assumption. When it comes to car wrecks, many people experience whiplash.
As a genuine injury, your whiplash pain and the damages that come with it deserve strong legal support. Hire an Arizona whiplash injury lawyer to fight for your right to fair compensation after a wreck.
Don't let an insurance company or doctor downplay the seriousness of your injury. If you were hurt because someone was not following basic safety practices behind the wheel, you shouldn't be left with the medical bills.
Neck and back injuries are very serious, take charge of your case and fight for compensation. A lawyer can offer insight, guidance, and advice on how to approach your case.
Whiplash and It's Lasting Effects
What exactly is whiplash? Most drivers are familiar with the common term whiplash and associate it to general neck pain. But, neck pain after a car wreck could be any number of injuries.
Whiplash specifically is the type of injury that happens after your head is thrust in one direction and the opposing direction quickly. In rear-end collisions, a driver or passenger may propel forward from the force of the impact. Then, quickly after, be thrust backward as the brakes of the car took hold.
Another example of whiplash is when a car is hit from the side and then meets against another object. These types of wrecks forced the head side to side, rather than forward and backward.
Whiplash does not cover a single injury, but a small group of possible injuries. The motion that brings on whiplash can cause strain on muscles, ligaments, and tendons in the shoulders, or neck. Occasionally the damage is so severe that it impacts the back as well.
The only way to recover is through rest. Doctors will occasionally recommend the use of a brace to help take the strain off the neck. However, the lack of surgical or medicinal prescription for recovery makes it easy for insurance companies to brush off.
The long term effects of whiplash could include difficulty moving your neck or shoulders. Additionally, you could experience nausea, become dizzy, or have constant headaches.
Do You Have A Case?
You absolutely have a case. If you were injured in a car accident, you need legal help and guidance. First, you will go through the claims process and may have to defend your claim multiple times. Then if your claim has not covered your medical bills or provided a full compensation, you will need to pursue alternative legal options.
Resolving your case through a claim is ideal. However, there are many times that someone doesn't carry enough insurance to cover your medical costs. There are also times when insurance companies refuse to offer a higher compensation amount.
Don't settle for a low compensation payout because the insurance company doesn't recognize whiplash as a real injury.
Filing a Lawsuit After A Crash
When you start a lawsuit after a crash, you'll need to show how you reached your goal compensation value clearly. You should have your medical expenses, personal finances, a log of time lost at work, and additional related costs.
A personal injury claim is the most likely way that you'll recover all of your losses. The pain that comes from whiplash could last for a few days or a few months. There really is no telling with whiplash. In extreme cases, whiplash could lead to long term suffering, with little opportunity for improvement.
Documentation and Evidence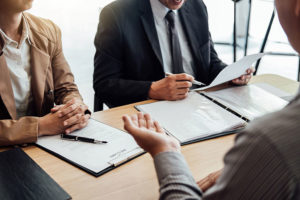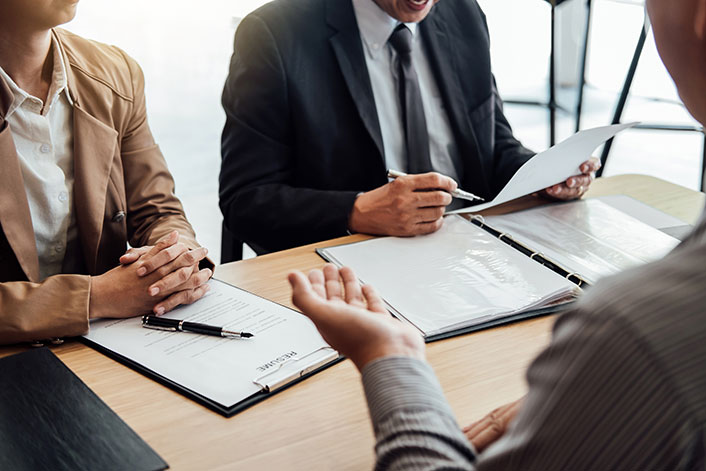 Immediately after the crash, you need to start documenting for your case. Because whiplash does not often send people to the emergency room, you should be able to take pictures on the scene.
At the crash site be sure to take photos of both cars, and the surrounding area. Are there tire marks, scuffs on railings, or damage to the road from a sudden stop? These images can help you show that the speed at the time of impact affected you.
Additionally, you will need to document your medical costs, and time spent off of work. It is vital that you see a doctor shortly after your wreck. You have probably heard before, but if you're sore after a wreck, get medical help.
Many people brush off seeing a doctor after a car wreck because they, "feel fine." That is not enough to ensure that you are okay. Only a doctor can conduct a thorough examination and identify muscle strain or tearing.
If you have whiplash and don't get the proper rest, you can aggravate the muscle strains end up with pain for years. Proper rest for whiplash can start to relieve some symptoms in just a few days.
Most doctors will advise you to take time off work. Request documentation from them. Not just to show your employer, but for your own use as well. You may need that documentation to prove that your doctor recommended taking time to rest.
The other form of documentation or evidence is witness statements. When at the scene of the crash, it's common for other drivers to stop as well. Ask drivers who saw the accident for a witness statement.
An honest recounting of the wreck and a few pieces of contact information is all that you need from a witness.
Finally, the police report is critical. Police do not always respond to crash scenes. In fact, if you call 911 and it is not an emergency, they may direct you to the local sheriff's office.
You can file a police report without the police coming out to the scene. If a cop does not come out to the scene, be very clear with how the crash occurred. They will often begin the police report over the phone and may require you to complete it in person.
The crash report will ask logistical questions such as how fast you were traveling, and if anyone was driving negligently. Police reports can make or break whiplash injury cases.
Negligent Driving
Whiplash can impact the negligent driver, the victim driver, and any or all passengers. The human head weighs, on average, between 10 and 15 pounds. Unfortunately, the neck is not built to withstand drastic force changes and support this weight.
The constant between all cases of whiplash is that there was some negligent driver present in the situation. Whiplash does not happen when everyone is driving according to basic safety law and accommodating for changing road conditions.
Your insurance company may have found a specific driver as "at-fault," or they may have assigned you a percentage of fault. That does not mean that there was not a clear case of negligence.
Whiplash most often occurs with rear-end collisions. Rear-end collisions are the most common type of accident, specifically because of negligent driving. Rear-end crashes happen because of drivers following too closely or being distracted.
Engaging in a distraction such as your phone, or following a car too closely shows the driver was failing to provide their duty of care. Duty of care is what everyone promised to every other driver, to follow basic safety laws while driving.
Failing to do so is the precedent of negligent driving. Negligence is how most whiplash injury cases are won. Proving that the other driver acted carelessly or thoughtlessly, and the result was your injury.
You can work with a lawyer on issues such as an assigned percentage of fault, or wrongfully being assigned fault. Rely on personal statements, evidence, the police report, and witnesses to show that you did everything you could to avoid a crash.
Many people feel that there's no opportunity to fight with the insurance company on these matters. That's simply not true.  You can argue these issues, and a lawyer will help you.
Contact a Whiplash Injury Attorney
Get in touch with an Arizona whiplash attorney right away. After your accident, you might feel like it's normal to be a little sore. Being sore after a wreck is a sign that something is wrong.
When you hire a lawyer, you'll have someone arguing for your side, and it can cut through two insurance companies fighting it out over a compensation payment. Get to the heart of the matter, get your life back on track.
The compensation from a whiplash injury should not only cover your medical bills, but your time spent away from work as well. Because the only way to improve whiplash is rest, many people lose days or weeks of work.
A lawyer will fully explore your medical costs and the specifics of your wreck. You can learn more about your crash, and your options for resolution by contacting an Arizona whiplash injury lawyer. Contact Nathaniel B. Preston with Warnock MacKinlay Law for a consultation today.