Arizona Personal Injury Lawyers
Several different legal situations that may arise for a client to seek out an Arizona personal injury lawyer. Having an attorney that is trustworthy and can navigate the intricacies of personal injury law is essential to winning a case and getting the justice that's due to you. Personal injury can mean any number of things, but in Arizona, personal injury law (also called Tort Law) offers individuals the right to claim compensation from someone else when that person's negligence impacts on your protected interests under the law. Because of the broad scope of the law, the only way you can be sure about whether you're likely to win a case is by consulting with an attorney.

Negligence claims, which most of Arizona's personal injury law uses as a basis, relies on proving the claim that the person that you are taking to court failed to take proper care in doing something, which led to you being injured. This particular area of law can be quite complicated and may require the lawyers to break down the event into its elemental parts to determine whether there is something to be sought from the case or if the case is not a good one to follow. A Phoenix personal injury lawyer provides a beneficial consultant in these situations since you can immediately determine if you have a valid case, or whether your argument holds no merit and you shouldn't waste time and money on it.
In Arizona, there is a statute of limitations for personal injury cases to be laid. The statue for this state is two years, meaning that if an injury occurred, you have a right to lay the claim for personal injury up to two years from that date. if you fail to do so, then the statute of limitations makes it impossible to lay the claim afterward. Consulting an Arizona injury lawyer can help to reclaim money lost through being unable to work, or to pay for medical bills from the person or entity which caused the incident in the first place.
Types of Cases Our Arizona Injury Attorneys Handle
Several types of injury exist in personal injury law, and we specialize in quite a few of them. We believe that this focus offers our clients a lot more dependable action from their attorneys and gives us the ability to narrow our efforts into the most viable cases. Specialization is key to delivering comprehensive coverage to the clients we currently represent at trial. We try to put the client's benefit and well-being at the core of our service, and because of this fact, we try to represent clients that bring the following injury case types to our offices as best we can.
Car Accidents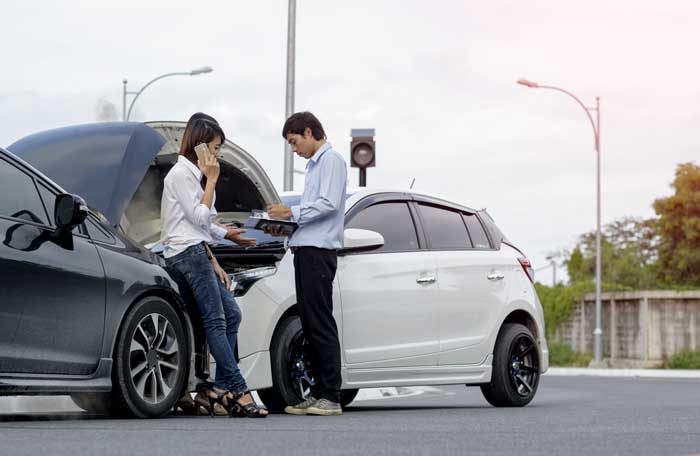 Arizona's legal system requires one driver to show that the other driver is at fault for any compensation to change hands. Auto accidents, if they proceed to trial, usually end with the jury assigning a percentage of blame to either party. This is a unique facet of Arizona law and usually needs a legal professional to look through the case to determine if negligence exists and to what extent it does. In Arizona, vehicle accident injuries over both economic and non-economic damages and the extent to which these damages can apply to a case vary, based on the specifics of the incident and the outcome. Don't hesitate to contact our skillful auto accident lawyers to go over your case and come up with an effective plan of attack.
Motorcycle Accidents
Arizona motorcycle law is another area in which we specialize, offering the services of a skilled Arizona personal injury law firm to any motorcyclist in need. In many situations where motorcycle injuries happen, it is important to be aware of the level of negligence that other drivers bring to the incident. Like with any other licensed vehicle, the onus is on the primary driver to take precautions and be properly outfitted with safety equipment. Anything beyond that which leads to bodily harm can be considered something that we can look into presenting as a claim for compensation due to injury.
Truck Accidents
Personal injury cases relating to trucks are another area in which we offer advice and support to clients. As an Arizona injury lawyer that understands the additional regulations that truckers need to abide by within the state, we can present a case that takes into account these legal limitations when bringing the case to court. In the event you have been injured by a truck, you should seek out a truck accident lawyer immediately to ensure that the matter has the attention of the authorities. If the truck driver is negligent, then you may have grounds to bring a suit against them. The driver's failure to follow even the most basic of laws regarding trucking in the state can work to your benefit.
Wrongful Death
Negligent behavior can lead to wrongful death, and having an injury lawyer that is versed in pinpointing the nuances of these incidents can be beneficial. In Arizona, wrongful death cases can happen if the individual who has passed on could have potentially bought a personal injury suit against the person or institution if they had survived. As a family member of the deceased, it falls to you to see that justice applies and the right thing comes to light. Having a trusted personal injury and wrongful death attorney beside you that can help you to get the result that your loved one deserved is crucial to the success of your case.
Bicycle Accidents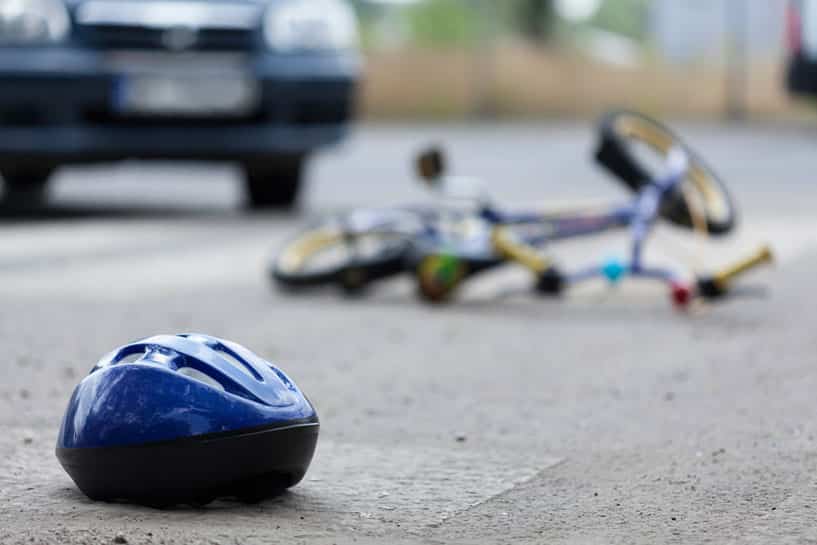 There are a large number of cyclists in Arizona compared with other states, mainly because of the wonderful temperate weather we experience in the warmer portions of the year. Arizona law holds cyclists responsible for many of the same traffic regulations that motor vehicle drivers are liable. In addition to these regulations, cyclists are bound by further rules that relate to specific equipment on their bicycle, including a front lamp that allows motorists to see them clearly, even in darkness. If you find yourself needing an Arizona personal injury lawyer to consult regarding your bicycle accident, we do specialize in this type of personal injury claims as well.
Bus Accidents
A bus accident is potentially more life-threatening than a private motor vehicle accident because of the scale of the accident itself. A bus carries a lot of passengers and violation of state laws by the driver can leave the bus company open to a personal injury suit. The crux of the matter in a bus personal injury case is whether the accident was preventable or not. Having a lawyer that takes the time to go through the many reports regarding the case can be critical in determining whether the passengers of the bus have a claim on the bus company.
Pedestrian Accidents
Arizona law states that a pedestrian crossing the street has the right of way over a vehicle and that the driver must yield to the crossing pedestrian. Pedestrian accidents happen because of several situations which may arise, including the driver not spotting the person crossing in time to stop, or didn't check behind them while reversing from their driveway unto the street. Because of the potential for a pedestrian accident to cause massive and irreparable damage to an individual, a personal injury lawyer in Arizona should be consulted to ensure that you get the case dealt with quickly, and you or your loved one get the compensation that you deserve.
Uber Accidents
Rideshare companies have provided a valuable and affordable service to people who don't own personal transport. However, if you're someone who works for these companies, you should be aware of your rights in the event of an accident. Hiring an accident lawyer immediately after the accident is the first step in ensuring that you're covered, as a well-prepared attorney will do their homework to figure out the facts of the case. Many insurance companies refuse to cover drivers who take on rideshare work, so an attorney that can navigate the intricacies of negotiating with insurance companies, as well as the rideshare company, is essential to getting maximum compensation for the accident.
Scooter Accidents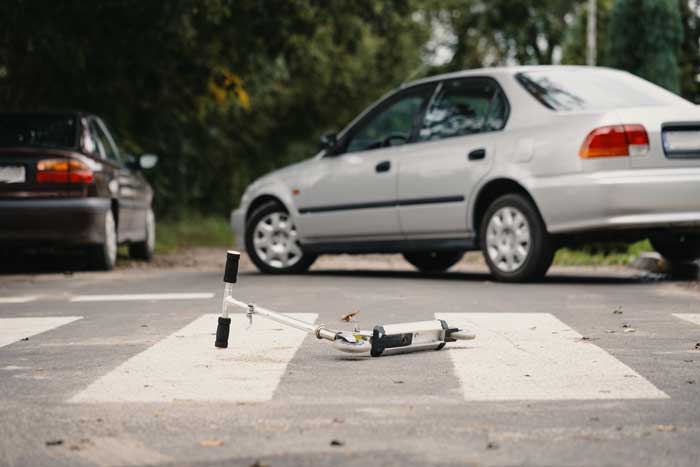 Scooter rideshare companies may also be held liable for incidents that occur while using their equipment. Electric scooters follow a different set of legislation from motorcycles, motor-scooters or mopeds. Areas that have electric scooters have legislation governing their operation, but certain rules apply across all cities in the state. Scooter accidents that are not due to the rider improperly obeying the local traffic laws are liable for prosecution. However, the onus is on you to consult an Arizona personal injury lawyer before the suit is filed to ensure that you do indeed have a case against the electric scooter company.
Slip and Fall
Slip and fall accidents are numerous in Arizona, and they all hinge on whether the property owner in question was guilty of negligence. The two things that persons looking to file a slip and fall case should bring to the attention of their Arizona personal injury lawyer are the time when the incident occurred and whether the property owner was negligent in providing information or infrastructure that could have prevented the accident. Getting the personal injury motion filed before the statute of limitations (which in this case is two years from the date of occurrence) is crucial in ensuring the success of the case.
Construction Accidents
A lot of construction workers believe that if an injury happens on the job, workers' compensation is the best that they can hope to receive. However, in Arizona law, there are exceptions where additional compensation may be available past what workers' compensation offers. It's in an injured worker's best interest to consult a construction accident lawyer to determine whether these exceptions apply and whether or not they should pursue filing a personal injury case while receiving workers' compensation benefits. Exploring your legal options, in this case, is essential to finding the most equitable solution to your injury problem once and for all.
Swimming Pool Accidents
Swimming pool owners are liable for the safety of individuals on their property, as long as the person isn't a trespasser on their premises. In the case of a swimming pool accident, if the owner manages to leave their property inadequately supervised or protected, then personal injury may result because of it. When such a situation does occur, seeking the expert advice of a swimming pool accident lawyer is the right first step. From there you can explore the legal options that you have at your disposal to determine what sort of compensation is due and to what extent the property owner is liable for your personal injury with the assistance and advice of your attorney.
Tire Defect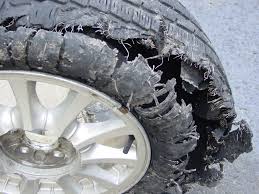 Bad tires can be responsible for serious accidents and in some extreme cases, the death of an individual. If an accident occurs and you suspect that it may be due to tire defects, then the first thing to do would be to secure the vehicle so that an expert can check whether the tires are indeed at fault. Once this evidence is secured, you can consult a committed injury attorney to gauge the extent of liability that the tire company has in the incident. Tire defects, unlike many other personal injury cases, depend heavily on evidence and the time in which is obtained. For this reason, getting an expert opinion and then coming to your lawyer should be done as quickly as possible after the accident has occurred.
Takata Airbag
Takata airbags have gone through a recall because of their tendency to explode and launch shrapnel at an unsafe speed when they deploy. Any individual that owns or owned a car that had a Takata airbag in it may be liable to receive compensation due to injuries incurred from the airbag. The Takata airbag cover-up is currently the subject of an investigation by the Department of Justice (DOJ). Over nineteen (19) automakers installed the Takata airbag over fifteen (15) years. If you or someone you know has been involved in an accident while driving a car outfitted with a Takata airbag, then it is in your best interest to check an Arizona personal injury attorney as soon as possible.
Defective Seatbelt
Thanks to seatbelts, many people have managed to avoid life-ending injuries, and because of this, automakers suggest that driver and passengers wear seatbelts whenever they can. However, if the seatbelt is being worn and fails in the event of an accident, you may be able to bring the seatbelt manufacturer to court for compensation due to your injuries. Defective seatbelts can lead to serious injury and in some cases, even death. An Arizona personal injury lawyer should be able to guide you through the process of filing the claim as well as assisting you to get the amount of compensation you are entitled to due to the defective seatbelt.
Seatback Failure
Modern vehicles have built-in crash detection systems that are designed to ensure that drivers and passengers survive if the vehicle is involved in a collision. The problem that exists inherently with these systems is that they don't record or measure the intensity of the impact forces and so a relatively modest collision could result in a seatback collapse. The resulting injuries may come from the vehicle ejecting the driver or passenger because of the seatback failure. A failed seatback could even lead to loss of control of the vehicle, turning a moderate accident into a serious and potentially fatal crash. An Arizona personal injury lawyer is worth consulting if you experience one of these seatback failures.
Aviation Accidents
A helicopter or airplane crash can cause severe mental and physical anguish and can indelibly mar a person's life. In some cases where the accident has been fatal, it leaves behind a broken family who has lost someone near and dear to them. Aviation accidents are not just limited to crashes, however. Extreme in-air turbulence that leads to physical injury may also fall under the blanket term of an aviation accident. One of the first things someone who has suffered from this sort of injury should do is consult a doctor, then after obtaining a diagnosis, see an accident injury lawyer ensure that the right action happens, and protocol followed to gain some form of redress for the injuries incurred.
Elder Abuse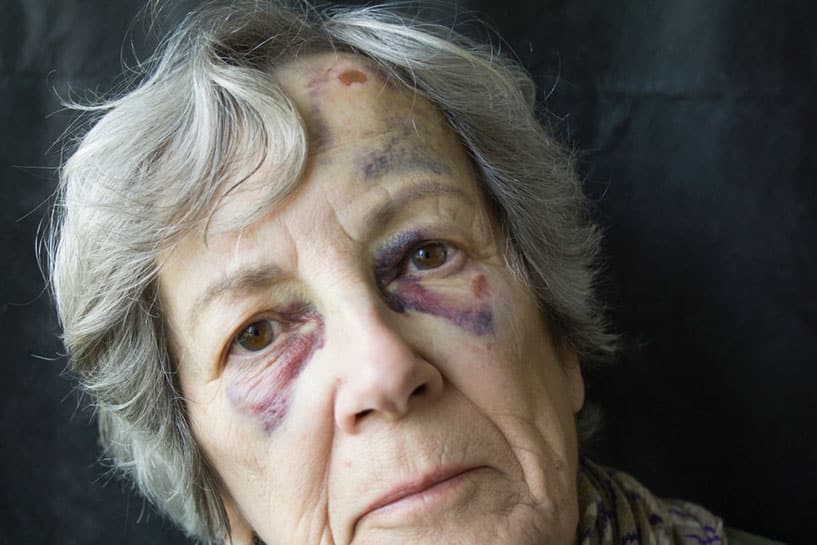 In many cases of elder abuse, the symptoms can easily be confused with accidental injuries. Witnessing elder abuse in the form of physically hurting an older person or involuntary confinement of an older person is grounds for bringing a personal injury suit against the abuser. This sort of abuse can lead to serious injuries, and in the case of an older person, those injuries may even be life-threatening. It is of the utmost importance that people who witness elder abuse like this consult with a personal injury lawyer as soon as possible to ensure that something justice prevails and the older person and their loved ones see justice done.
Nursing Home Neglect
Loved ones pay a nursing home to take care of their elderly relatives and ensure that they can maintain their quality of life with the help of the nursing staff. When nursing home abuse happens, it can take a toll on both the relationship between the older person and their family as well as the health of the patient. Nursing home neglect is similar to elder abuse but can be even more damaging since it could result in emotional fallout. Consulting an Arizona personal injury lawyer that deals with this sort of case often is one of the best ways to deal with the situation and ensure that the offenders are made to pay for their infringements.
Sexual Assault
Sexual assault under Arizona law is any forced sexual contact, including intercourse without the consent of the other party involved. Sexual abuse is a completely different issue, and a personal injury attorney in Arizona can explain the nuances. In the case of sexual assault of a minor, additional penalties can apply against the offender, including increased jail time sentences. The emotional fallout of these kinds of encounters can linger for years, and having the peace of mine to deal with it can incur a massive emotional burden on the victim. A lawyer that understands this type of case is crucial to ensuring that it doesn't harm the victim any more than the offense already has.
Catastrophic Injuries
Catastrophic injuries are a type of motor vehicle accident injuries that alter the victim's quality of life permanently. They may include (but aren't limited to) the loss of limbs or massive trauma to the head. Most times, catastrophic injuries result in an inability of the victim to work and provide for himself/herself or their dependents. If such an injury happens to you, you'd want to be sure that you can at least manage to meet your financial obligations and pay for your medical bills. A skilled Arizona personal injury lawyer is the best choice for getting what you want out of a bad situation like this to make it easier to handle.
Spinal Cord Injuries
Any injury which involves the spinal cord could lead to paralysis of the body to varying extents. It may also affect the ability for victims to feel anything near or around the site of the injury or be able to control their limbs properly. In addition to paralysis, victims might suffer complete or incomplete spinal injuries, which may affect their bodily functions to a lesser or greater degree. Visiting a doctor is the first course of action after any spinal cord injury, and after diagnosis is complete, you can follow up with an Arizona personal injury lawyer to see what your options are regarding bringing a suit against the offender.
Brain Injuries
Accidents sometimes lead to traumatic brain injuries. These injuries may come from the brain pressing up or bruising on the inside of the scalp. Swelling or internal damage to brain tissue could cause a wide range of symptoms and may even lead to a stroke. The extent of these injuries may vary and may result in loss of income or inability to work. These injuries can be serious and may worsen over time. After consulting a doctor, the next step would be to seek out an Arizona personal injury lawyer for a case consultation. In the event of one of these injuries, you or a loved one may bring a claim for compensation based on the level of damage inflicted.
Burn Injuries
Burns are among the most severe injuries to deal with on a personal level. Not only do they cause a great deal of physical discomfort while healing, but they may also cause the victim to become disfigured. Burn injuries are common to suffer and may not be the fault of the victim at all. It tends to be most prevalent among young children and the elderly. Recovery from burns may take months or even years to complete and comes with a massive medical bill. Asking an injury attorney in AZ about your burn injury and the viability of the case may allow you to recover some of the cost of these bills.
Whiplash
Whiplash is most commonly associated with a car accident. It results from the sudden stop that is common in such accidents jerking the victim's head forward and causing tears to the muscle, ligaments, vertebrae, and discs. After an accident, seeking professional treatment from a doctor should be the top priority. After that, if symptoms of whiplash manifest, then seeking out the professional advice of an Arizona personal injury lawyer is helpful. Whiplash can cause serious impact on a victim's quality of life. This can be addressed in a suit towards the offending party and may help to pay for the medical bills associated with the accident.
Broken Bones
Human bones are among the hardest substances in the world, and yet they still break in extreme cases. Broken bones can limit mobility and cause serious pain and trauma that persists for some time. Bone fractures can render a victim bedridden and unable to move. This, in turn, will affect their ability to earn and provide for his or her family. Some bone fractures are more complex than others, and an Arizona personal injury lawyer will use your doctor's diagnosis in the case. For clients that are looking at pursuing a broken bone case, it is crucial to have the proper documentation from doctors as well as the events leading up to the accident for the case to succeed.
Bad Faith Insurance
Having faith in your insurance company is a basic foundation for choosing them to represent you. However, not all insurance companies act with the best interest of their clients in mind. Bad faith insurance claims come from clients that believe their insurance company acted against their best interest. Arizona law has an underlying principle where insurance companies are expected to deal in good faith with their clients. If they fail to do so, you may take them to task for it. Bad faith cases hinge on proving that the company acted unreasonably and was aware that it was doing so. An Arizona personal injury lawyer can advise you on following up on a case like this.
Paralysis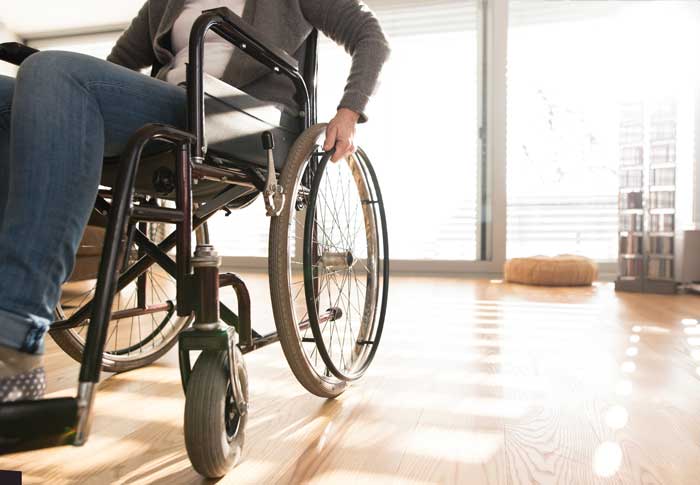 Paralysis can change the way a person views and enjoys life in the blink of an eye. It is a lasting condition, and in some cases, there is no chance of recovery. The extent to which paralysis changes a person's life differs. To adapt to the change in lifestyle, medical procedures and tools may be needed to help the injured person get around. Additionally, severe paralysis can impact a person's ability to earn and provide. The changes to how that person deals with the world are sweeping and can lead to additional problems such as depression. If you or someone you know has suffered massive paralysis, consult you Arizona personal lawyer for help.
Loss of Limb
Losing a limb because of medical negligence or an accident leads to major changes in a person's life. Not only do these injuries place lots of stress on victims, but also on their families as well. Depending on the type of injury involved, the victim may face massive difficulties in coping with the changes to his or her lifestyle. If your loss of limb happened because of someone else's negligence or because of a malfunctioning product, then you have a right to file a claim. Consulting with an Arizona personal injury lawyer can help you figure out the filing process and what you may be entitled to for your injuries.
Permanent Scarring and Disfigurement
Permanent scarring or disfigurement can lead to a lot of problems for an individual. These types of injuries result from accidents, assaults, burns, or workplace injuries and compound the problems of those incidents. The extent of the injuries may require continued therapy over a long period. Additionally, there is a societal stigma attached to people who have visible scarring and disfigurement. If the disfigurement or scarring is due to someone else's negligence, then you can claim compensation based on how much it has affected you. An injury lawyer in Phoenix would be best suited to advise you on what you're likely to gain as compensation for your claim.
Dog Bite
Arizona's law covers dog bites as its own type of personal injury. For a dog owner to be liable for the bite, the bite must have taken place in a public place or while you were legally on private premises. It is important to remember that dog bites only refer to actual bites, and other injuries from dogs may fall under another category. These injuries can affect your ability to earn as well and may come with large medical bills for treatment. To bring a suit against the dog owner, you need to show that the owner was unable to prevent the dog from causing injury through negligence. Consulting a local personal injury law firm in such a case can help you to pursue your case quickly.
Contact an Experienced Arizona Personal Injury Lawyer Today
Most accident victims have to adapt their lives around their injury. For some clients, a lifetime of therapy and treatment is necessary because of the type of injury they sustained. It is unfair that you would have to bear the financial burden of these injuries if they are clearly someone else's fault. That's why personal injury lawyer exists – to advise you on your best course of action. You have a right to enjoy your life the way you see fit. An injury takes that right away from you and puts undue financial stress on your household. Why not seek us out to help you correct that wrong?
Unlike other personal injury law firms out there, our team of exceptional attorneys provides personalized attention to every single client. We really care about your well being and that is why we offer a 100% risk-free consultation to review your case and answer all of your questions. Once we get your case started, you won't have to pay any fees until we win your case. Don't wait any longer and call us today!