Phoenix Personal Injury Lawyers
Whether you are visiting or living in the capital of Arizona, the last thing you expect is to need a Phoenix personal injury lawyer. As a local, you are caught in your daily routine. As a visitor, you are under the spell of the local attractions.
Who can resist the Valley of the Sun with its high-end resorts and golf courses and its breathtaking Desert Botanical Garden! But anything can happen – a traffic accident, a construction accident, or some catastrophic injuries.
At Warnock MacKinlay Law, we have seen them all. Clients throughout the state come to us injured due to another party's negligence. Our Phoenix personal injury attorney, Nathaniel B. Preston, is already famous for his patience and dedication.
From the first consultation, he explains to his clients the Arizona laws, their rights, and the steps to take to defend those rights. Although state laws give injury victims the right to compensation, obtaining it is not that easy.

Some personal injury claims are filed with insurance companies following specific procedures. Others require filing a lawsuit, which involves completely different procedures. All types of claims need solid supporting evidence which, in turn, can be difficult to obtain.
They also need to follow a strict timeline. Delays in seeking compensation could cost the claimant their case. Insurance companies and courts will always dismiss late claims. Moreover, it is important to act fast and leave time for alternative solutions in case the first one fails.
No one knows that better than a seasoned attorney from a top law firm with over 50 years of experience. As a personal injury victim, you will probably find the claim process new and complicated. For our Phoenix personal injury lawyer, it is all routine and use of incontestable knowledge and skills.
Do you have doubts about whether or not you should consult  Nathaniel B. Preston at Warnock MacKinlay Law? A brief overview of the benefits you can enjoy by doing so should help. We will provide it in the following lines.
Why Should I Hire a Phoenix Personal Injury Attorney?
There are many aspects that a personal injury lawyer in Phoenix can help you with. Here are the most important of them:
Paperwork
Unfortunately, bureaucracy still rules the Arizona legal system. As a claimant, you need to send notifications of claims and responses. If your case required filing a lawsuit, you will go crazy sending petitions and subpoenas and filing motions. If you work with one, your personal injury attorney will handle all the paperwork.
Legal advice
Do you know the statute of limitations for personal injury in Arizona? Are you familiar with damage caps, comparative negligence, and other laws applicable to your case? Personal injury lawyers know them all by heart and will find a way to interpret them to your benefit.
Deadline compliance
Believe it or not, personal injury claims are subject to strict deadlines. Two years may seem like a lot to an outsider but not to a victim recovering from severe injuries. Besides, the two years-deadline includes the evidence gathering process and some formalities. You would be surprised how many clients reach out to us at the last minute, desperate not to lose their right to compensation.
Negotiations
All personal injury claims eventually reach the stage of negotiations. The defendant always tries to get away by paying less. Unless you have an experienced accident lawyer representing your interests, they may succeed. Warnock MacKinlay Law attorneys are famous for the high compensations they obtained for their clients.
Appeals
Sometimes, despite your best efforts, the defendant refuses to pay or the court gives the wrong verdict. As the claimant, you may feel lost, willing to give up the fight. A dedicated lawyer will not give up until they obtain the verdict you deserve. They will find alternative solutions, file appeals, and request insurance to reconsider their decisions.
Support and peace of mind
You only realize how much these are worth when you benefit from them. Instead of doing everything yourself, you have someone else do everything for you. They help you make decisions and inform you of their progress, and they are with you every step of the way. With their help, you save invaluable time, effort, and peace of mind.
At Warnock MacKinlay Law, our Phoenix personal injury attorney can help you enjoy all these benefits and more. Sure, each case is unique, and no one knows that better than us. But Nathaniel B. Preston and our legal team have handled all types of cases. We will review the most important categories and what they have in common in the following lines.
Types of Cases our Arizona Personal Injury Lawyers Handle
There are several types of personal injury cases, some more complicated than others. However, all of them have something in common: the burden of proof falls on the claimant. Otherwise put, as the victim, you have to support your claim with evidence. Here is what you need to prove:
The defendant owed you a duty of care
They breached their duty of care
Their negligence led to your injury
The injuries brought about the costs and losses subject to your claim.
For the average person, obtaining and organizing the necessary evidence can be difficult. For an experienced Arizona injury lawyer like Nathaniel B. Preston, it is part of case routine. He starts from the details and evidence the clients provide and conduct his own investigations.
He does not rest until he convinces insurance companies, judges, and juries to accept his compensation claim. Here is a brief overview of the cases he managed and won at Warnock MacKinlay Law:
Car Accidents
In crowded metropolitan areas like Phoenix, car accidents are part of everyday reality. This does not make them less painful and costly for their victims. It does make it more difficult for the victims to obtain compensation.
Insurance companies are now versed in claim denials and low settlements. They have developed infallible strategies to convince victims to waive their rights or settle for less. Fighting them is a tough job even for the most experienced car accident lawyers.
In our experience, the key to success is knowing how to act at the accident scene. Most of the evidence is available for a limited amount of time. That is why among the first thing we do is guide our clients on how to act. If given a chance, we assist them right at the accident scene.
The advice we give to car accident victims includes:
Always stop at the scene or as close as possible
Request medical assistance for the injured
Exchange contact, insurance, and driving information
Gather evidence of how the accident occurred and what damages you incurred
Get a medical exam
Get in touch with our attorney, Nathaniel B. Preston!
Truck Accidents
Most of the goods sold and consumed in Phoenix are shipped by truck. No wonder so many truck accidents occur in the area. Their consequences are usually devastating, given the huge dimensions of the trucks and the considerable speed they are driven at.
The Federal Motor Carrier Safety Administration admits that truck drivers are at fault for more than half of the accidents they are involved in. Unfortunately, proving their fault is not easy. It takes investigative skills and thorough knowledge of FMCSA rules and Arizona laws.
Truck accident victims will need an experienced Phoenix injury lawyer. The latter will have to identify the cause of the accident and the party at fault. They will have to assess the value of the claim and justify it.
Believe it or not, obtaining compensation from truck insurance companies, trucking companies, or their service providers is not easy. No one knows that better than those who have tried it. Our lawyers have gone from inspecting trucks to requesting technical expertise. They know all about checking driving schedules and recognizing signs of drowsy driving.
Motorcycle Accidents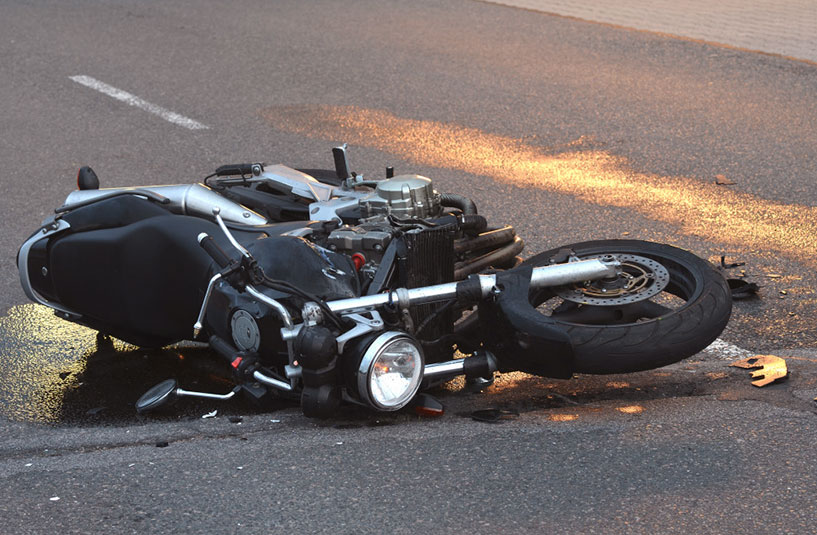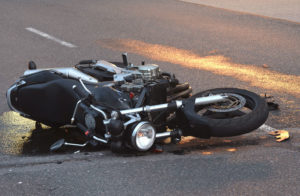 Riding a motorcycle may seem like a great solution to the crowded traffic in Phoenix. It also lets you admire the beautiful surroundings. Unfortunately, these benefits come at a price, namely the high accident risk and the severity of the injuries and damages.
Cars changing lanes without signaling, opening car doors, and dead spots are frequent motorcycle accident causes. So are speeding, failure to attend periodical checks, and improperly performed repairs.
Motorcycle accidents are often detailed as deadly and for all the right reasons. They occur at high speeds, usually with cars or other big vehicles, and the victims rarely wear a helmet. No wonder most of them incur debilitating injuries and even lose their life.
If you were the victim of a motorcycle accident, we can help. We know recovering from your injuries and accounting for all your losses will take time. We will gladly take over all hassles and let you focus on your priorities.
Our lawyers will not rest until they get you the compensation you deserve. Some of them are passional motorcyclists themselves. They know Arizona motorcycle laws by heart and they are committed to defending the interests of their fellow bikers.
Bus Accidents
Transportation companies tend to advertise buses as the safer and more affordable alternative to driving. They can be lifesavers for those commuting to school or work, or who cannot drive. In theory, taking the bus should be safe.
In practice, not all bus drivers are as skilled, experienced, and responsible as they should be. Also, bus companies often cut corners when it comes to maintenance or repairs. Finally, repair shops and mechanics often deceive clients with poor quality parts and services as well.
Most victims do not care how their bus accidents occurred until they talk to a Phoenix personal injury lawyer. Liability matters, because, under Arizona law, the party at fault or their insurer pay the compensation.
Proving liability is not easy. It often takes knowledge of bus mechanics and bus company functioning. Phoenix accident injury lawyers may not possess all the necessary knowledge, but they have specialists to turn to.
Do not confront bus companies or their insurers by yourself! Even going after the driver could be useless or in vain. Have your case reviewed by a lawyer with experience in bus accident cases and find out what they have to say!
Uber Accidents
Did you fall for Uber's claims according to which riding with them is safer than driving? We would say it's a lottery. Some drivers are extremely capable and responsible, others not so much. The same goes for the cars: some are new and run perfectly while others are a disaster on wheels.
You should not fall for their huge insurance coverage either. Sure, the numbers look great but you can be sure the insurance agents will fight you on every single cent. Those who have ever tried getting money out of them can confirm that it is not easy.
Moreover, your access to that insurance will depend on the driver's status with Uber. The insurance coverage will not do you any good if the driver was not active in the app. When that happens, the driver or their personal liability insurance is your best bet.
But these are details that attorneys with experience in rideshare accident cases know well. Instead of risking your right to compensation on your own, you should at least consult a lawyer. If you like what you hear, you can hire them; if not, you can continue on your own. Do not forget that attorney Nathaniel B. Preston at Warnock MacKinlay Law provides free preliminary consultations!
DUI Accidents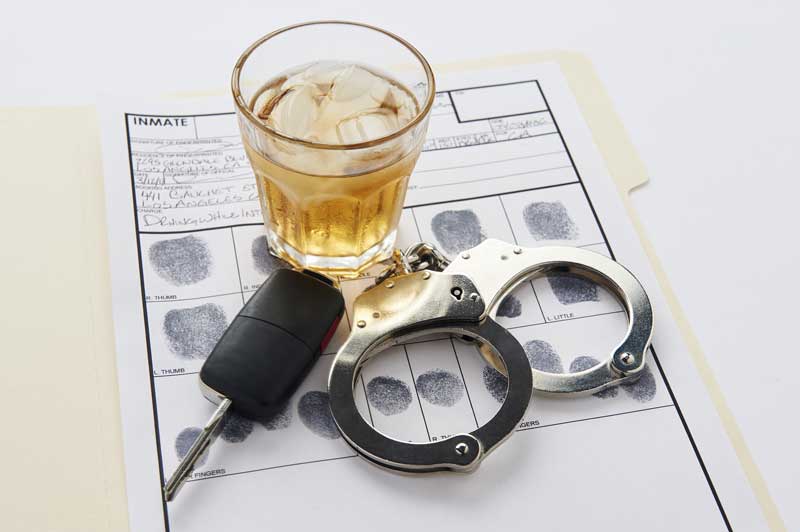 Between 400 and 500 people lose their lives and many more incur injuries in Arizona DUI accidents every year. Unconscious, irresponsible drivers get behind the wheel after consuming alcohol or drugs and jeopardize lives every day. We have made it our mission to make them pay.
Our lawyers have a nose for DUI cases, and they manage to prove liability every time. We know the tests applied and the results that help our cases. We also know Arizona DUI laws and how to apply them to our clients' best interest. When the case circumstances allow it, we go as far as seeking punitive damages from intoxicated drivers.
While nothing prevents you from following our lead, your chances of obtaining the same results are low. You do not have access to our databases and resources, and you do not have our experience. Getting money from irresponsible drivers is tough, but we know all about it.
If your curious to find out how we obtain those record compensations, we will explain. All you have to do is request a free consultation with attorney Nathaniel B. Preston. They will check your police accident report, listen to your story, and provide the answers you need.
Pedestrian Accidents
The number of pedestrian accidents throughout the state is on the rise. It exceeded 1700 in 2017 alone. Pedestrians in Phoenix are even more at risk, as visibility is reduced in crowded areas with parked cars.
You do not have to be a doctor to realize that when pedestrian accidents occur, the pedestrians incur the worst injuries. No matter how strong you are, you simply cannot win over a vehicle. But you should at least recover your losses, and we can see to that.
At Warnock MacKinlay Law, many clients reach out to us from their hospital bed. We encourage it, because the sooner we get started on a case, the sooner our clients get paid. Moreover, witnesses and evidence are easier to come by immediately after an accident than months later.
Attorney Nathaniel B. Preston has obtained record compensations in pedestrian accident cases. They will gladly put their knowledge and experience to work in your interest if you give them a chance. You can focus on your recovery and have a reputable personal injury law firm in Phoenix, Arizona, fight for your rights.
Wrongful Death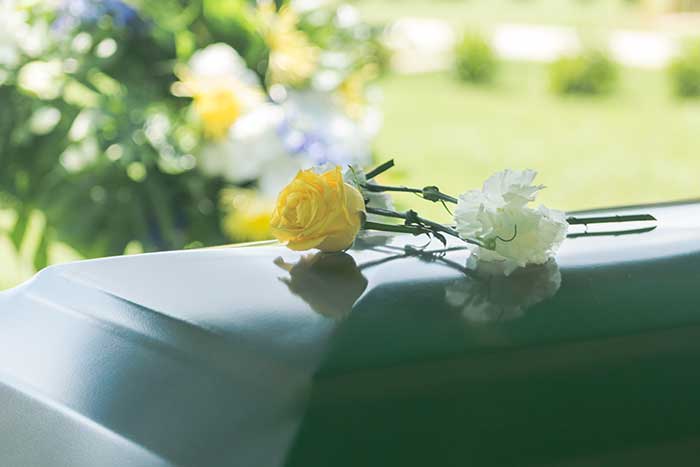 Too many people lose their life due to other people's negligence. Traffic accidents alone take 2-3 lives every day and many more personal injury cases end tragically. At Warnock MacKinlay Law, we believe in helping the grieving move forward. We do so by obtaining them compensation for their material and emotional losses.
Our clients are surviving spouses, children, parents, or personal representatives of the deceased. We help them prove their status in the deceased's life and the losses they incurred. These losses can include any or all of the following:
Funeral costs
Medical expenses
Lost income and future earnings
Property damage
The deceased's pain and suffering
The deceased's service to the household
Care, guidance, and companionship lost by the deceased's loved ones
The family's pain and suffering due to the premature death
Contrary to what you may think, proving these losses is not easy. It takes solid evidence, not assumptions. An attorney with experience in wrongful death cases knows exactly how to obtain the necessary evidence. They will not rest until they compensate for all your losses.
Catastrophic Injuries
When an accident leaves you with some bruises and scratches, getting over it is easy. However, when it results in life-changing, catastrophic injuries, things get more complicated. The treatment and healing process is costlier and more cumbersome. Your physical and emotional distress is higher.
The compensation you receive from the party at fault should be higher as well. We can make sure it is. Attorney Nathaniel B. Preston has a history of seeking compensation for catastrophic injuries such as:
Catastrophic injuries can include:
Neck injuries
Multiple fractures
They can help you too. All you have to do is get in touch, provide some basic case details, and make an appointment. If your catastrophic injuries are going to change your life, we would like to make sure it will be for the better.
Burn Injuries
Fires and explosions are common in metropolitan, industrial areas like Phoenix. The pain and suffering their victims incur is debilitating. Many times, unsightly scars continue to mark the victims' body and face for the rest of their life. When available, aesthetic surgery procedures are prohibitively expensive.
It takes knowledge, experience, and skills to prove liability for burn injuries. Most of the times, the evidence gets lost in the fire or the party responsible tries to cover everything up. It is even more difficult to prove pain and suffering, as they do not leave physical evidence.
But, at Warnock MacKinlay Law, we know all about it. We stood by our clients' sides in their most difficult times and helped compensate their losses. We investigate, cite case precedents, and provide expert testimony to prove our cases.
We can do the same for you. If the worst has happened and you incurred burn injuries due to another person's negligence, call us! We will take over your case, prove your status as a victim, and document your losses. The party responsible for your injuries will have no alternative but to pay.
Construction Accidents
The construction industry is blooming in Phoenix, and new real estate projects appear by the day. However, the workforce shortage and the contractors' attempts to decrease project costs often have tragic repercussions.
Construction accidents occur all the time, and people get injured. Sometimes, workers fall of roofs or scaffolds. Other times, passersby get hit by fallen objects. Cuts and lacerations are frequent as well, and so are fires and explosions.
For construction accident victims, obtaining compensation is not easy. There is no golden rule to follow. Construction workers are usually able to seek compensation from their employer. For passersby, conditions change according to liability.
The construction company, the project beneficiary, or even the authorities could be at fault for their injuries. Some can file an insurance claim while others need to go to trial. Either way, gathering evidence, following procedures, and obtaining compensation are not easy.
It takes Phoenix personal injury lawyer with experience in construction accidents. You will find them at Warnock MacKinlay Law. Finding out what they can do for you will not cost you anything, so, get in touch!
Contact Our Auto Accident Attorneys for a Free Consultation!
Were you the victim of another party's negligent or wrongful behavior? Under Arizona law, the party at fault should compensate all your losses. However, the road from theory to practice is anything but smooth. No one knows that better than an accident lawyer in Phoenix, AZ who has followed it repeatedly.
Moreover, time is not on the victims' side either. Injury recovery takes time, and so does finding their way through the legal jungle. Gathering the necessary evidence and following procedures can take months as well. Everything works faster and smoother when you work with a personal injury lawyer.
At Warnock MacKinlay Law, we have over 50 years of experience defending personal injury victims. We know your challenges, and we can help with them. We also know your financial hardships and we help you overcome them by providing free consultations.
You have no reason not to ask for our help and quite a few reasons to do it as soon as possible. Stop wasting time and diminishing your chances to a rightful compensation! Call our office at 602-600-6427 and schedule a free consultation with our personal injury attorney, Nathaniel B. Preston! You are one phone call away from receiving the answers and solutions you need!