Abogados de Lesiones Personales Phoenix, AZ
Ya sea que esté visitando o viviendo en la capital de Arizona, lo último que espera es necesitar un abogado de lesiones personales en Phoenix. Como local, estás atrapado en su rutina diaria. Como visitante, usted está bajo el hechizo de las atracciones locales.
¡Quién puede resistir el Valle del Sol con sus resorts y campos de golf de alta gama y su impresionante Jardín Botánico del Desierto! Pero cualquier cosa puede suceder: un accidente de tráfico, un accidente de construcción o algunas lesiones catastróficas pueden ocurrir.
En Warnock MacKinlay Law, los hemos visto todos. Los clientes en todo el estado acuden a nosotros, cuando ha sufrido una lesión debido a la negligencia de otra parte. Nuestro abogado de lesiones personales en Phoenix, Nathaniel B. Preston, ya es famoso por su paciencia y dedicación.
Desde la primera consulta, explica a sus clientes las leyes de Arizona, sus derechos y los pasos a seguir para defender esos derechos. Si bien las leyes estatales otorgan a las víctimas de lesiones el derecho a una indemnización, no es tan fácil obtenerlas.
Algunos reclamos por lesiones personales se presentan ante compañías de seguros siguiendo procedimientos específicos. Otros requieren presentar una demanda, lo que implica procedimientos completamente diferentes. Todos los tipos de reclamos necesitan evidencia sólida que, a su vez, puede ser difícil de obtener.
También deben seguir una línea de tiempo estricta. Los retrasos en la búsqueda de una indemnización podrían costarle al demandante su caso. Las compañías de seguros y los tribunales siempre desestimarán los reclamos tardíos. Además, es importante actuar rápido y dejar tiempo para soluciones alternativas en caso que la primera falle.
Nadie lo sabe mejor que un abogado experimentado que pertenece a la firma de abogados con más de 50 años de experiencia. Como víctima de una lesión personal, probablemente el proceso de reclamo sea nuevo y complicado. Para nuestro abogado de lesiones personales en Phoenix, todo es rutina,  uso de conocimientos y habilidades indiscutibles.
¿Tiene dudas sobre si debe o no consultar a Nathaniel B. Preston en Warnock MacKinlay Law? Una breve descripción de los beneficios que puede disfrutar debería ayudar. Lo proporcionaremos en las siguientes líneas.
¿Por qué debo contratar a un abogado de lesiones personales de Phoenix?
Hay muchos aspectos con los que un abogado de lesiones personales en Phoenix puede ayudarlo. Aquí están los más importantes de ellos:
Papeleo: desafortunadamente, la burocracia aún gobierna el sistema legal de Arizona. Como reclamante, debe enviar notificaciones de reclamos y respuestas. Si su caso requiere presentar una demanda, se volverá loco enviando peticiones y citaciones y presentando mociones. Si trabaja con uno, su abogado de lesiones personales se encargará de todos los documentos.
Asesoramiento legal: ¿Conoce el estatuto de limitaciones para lesiones personales en Arizona? ¿Está familiarizado con los límites de daños, negligencia comparativa y otras leyes aplicables a su caso? Los abogados de lesiones personales los conocen de memoria y encontrarán una manera de interpretarlos en su beneficio.
Cumplimiento de los plazos: créanlo o no, los reclamos por lesiones personales están sujetas a plazos estrictos. Dos años pueden parecer mucho para un extraño, pero no para una víctima que se recupera de lesiones graves. Además, el plazo de dos años incluye el proceso de recopilación de pruebas y algunos trámites. Se sorprendería de la cantidad de clientes que nos contactan en el último momento, desesperados por no perder su derecho a la compensación.
Negociaciones: todos los reclamos por lesiones personales eventualmente alcanzan la etapa de las negociaciones. El acusado siempre trata de escapar pagando menos. A menos que tenga un abogado experimentado en lesiones personales que represente sus intereses y así, usted puede tener éxito. Los abogados de Warnock MacKinlay Law son famosos por las altas compensaciones que obtuvieron para sus clientes.
Apelaciones: a veces, a pesar de sus mejores esfuerzos, el acusado se niega a pagar o el tribunal da el veredicto equivocado. Como demandante, puede sentirse perdido, dispuesto a abandonar la pelea. Un abogado dedicado no se rendirá hasta que obtengan el veredicto que usted merece. Encontrarán soluciones y alternativas, presentarán apelaciones y solicitarán un seguro para reconsiderar sus decisiones.
Soporte y tranquilidad: solo se da cuenta de los valiosos que son cuando se beneficia de ellos. En lugar de hacer todo por usted mismo, tiene a alguien más que hace todo por usted. Le ayudan a tomar decisiones y le informan de su progreso y también lo acompañan en cada paso del camino. Con su ayuda, ahorrará un tiempo inestimable, un esfuerzo y tranquilidad.
En Warnock MacKinlay Law, nuestro abogado por lesiones personales en Phoenix puede ayudarlo a disfrutar de todos estos beneficios y más. Claro, cada caso es único y nadie lo sabe mejor que nosotros. Nathaniel B. Preston y nuestro equipo legal han manejado todo tipo de casos. Revisaremos las categorías más importantes y lo que tienen en común en las siguientes líneas.
Tipos de casos que manejan nuestros abogados de lesiones personales en Arizona
Existen varios tipos de casos de lesiones personales, algunos más complicados que otros. Sin embargo, todos ellos tienen algo en común: la carga de la prueba recae en el reclamante. De lo contrario, como víctima, debe respaldar su reclamo con evidencia. Esto es lo que necesita probar:
El acusado le debe un deber de cuidado
Violaron su deber de cuidado
La negligencia causó su lesión
Las lesiones ocasionaron los costos y pérdidas sujetos a su reclamo
Para la persona promedio, obtener y organizar la evidencia necesaria puede ser difícil. Para un abogado con experiencia en lesiones personales como Nathaniel B. Preston, es parte de la rutina del caso. Comienza a partir de los detalles y las pruebas que los clientes proporcionan y también realizan sus propias investigaciones.
El no descansa hasta que convenza a las compañías de seguros, jueces y jurados de que acepten su reclamo de compensación. Aquí hay una breve descripción de los casos que manejó y ganó en Warnock MacKinlay Law:
Accidentes de automóvil
En áreas metropolitanas abarrotadas como Phoenix, los accidentes automovilísticos son parte de la realidad cotidiana. Esto no los hace menos dolorosos y costosos para sus víctimas. Hace que sea más difícil para las víctimas obtener una indemnización.
Las compañías de seguros en la actualidad son expertos y con altos conocimientos en como denegar sus reclamos y liquidaciones bajas. Han desarrollado estrategias infalibles para convencer a las víctimas de que renuncien a sus derechos o se conformen con menos. Luchar contra ellos es un trabajo difícil incluso para los abogados más experimentados.
En nuestra experiencia, la clave del éxito es saber cómo actuar en la escena del accidente. La mayor parte de la evidencia está disponible por un tiempo limitado. Por eso, lo primero que hacemos es guiar a nuestros clientes sobre cómo actuar. Si la situación da oportunidad, los asistimos en el lugar del accidente.
El consejo que damos a las víctimas de accidentes automovilísticos incluye:
Detenerse siempre en la escena del accidente o lo más cerca posible.
Reportar el accidente a la policía.
Solicitar asistencia médica para los heridos.
Intercambio de información de contacto, seguro y conducción.
Reúna evidencia de cómo ocurrió el accidente y qué daños incurrió
Realizarse un un examen médico
¡Póngase en contacto con nuestro abogado Nathaniel B. Preston!
Accidentes de camiones
La mayoría de los bienes vendidos y consumidos en Phoenix son transportados por camión. No es de extrañar que se produzcan tantos accidentes de camiones en la zona. Sus consecuencias suelen ser devastadoras, dadas las enormes dimensiones de los camiones y la considerable velocidad a la que conducen.
La Administración Federal de Seguridad de Autotransportes admite que los conductores de camiones tienen la culpa de más de la mitad de los accidentes en los que están involucrados. Desafortunadamente, demostrar su culpa no es fácil. Requiere habilidades de investigación y un conocimiento profundo de las reglas de la FMCSA y las leyes de Arizona.
Las víctimas de accidentes de camiones necesitarán un abogado experimentado en lesiones personales en Phoenix. Este último tendrá que identificar la causa del accidente y la parte culpable. Tendrán que evaluar el valor del reclamo y justificarlo.
Lo creas o no, obtener una compensación de las compañías de seguros de camiones, de las empresas de camiones o de sus proveedores de servicios no es fácil. Nadie lo sabe mejor que quienes lo han probado. Nuestros abogados han pasado de inspeccionar camiones a solicitar experiencia técnica. Ellos son conocedores expertos del tema,  desde los horarios de conducción hasta el reconocimiento de signos de conducción somnolienta.
Accidentes de motociclista
Manejar una motocicleta puede parecer una gran solución para el atestado tráfico en Phoenix. A la vez,  le permite admirar los hermosos alrededores. Desafortunadamente, estos beneficios tienen un alto precio a pagar, un alto riesgo de accidente y la gravedad de las lesiones y los daños.
Los automóviles que cambian de carril sin señalización, que abren las puertas de los automóviles y los puntos muertos son causas frecuentes de accidentes de motocicleta. También lo son el exceso de velocidad, la falta de asistencia a las revisiones periódicas y las reparaciones realizadas incorrectamente.
Los accidentes de motocicleta a menudo se detallan como mortales y con mucha razón. Ocurren a altas velocidades, generalmente con autos u otros vehículos grandes y las víctimas rara vez usan un casco. No es de extrañar que la mayoría de ellos incurran en lesiones debilitantes e incluso pierdan la vida.
Si usted fue víctima de un accidente de motocicleta, podemos ayudarlo. Sabemos que recuperarse de sus lesiones y tomar en cuenta todas sus pérdidas llevará tiempo. Con gusto nos ocuparemos de todos los problemas y le permitiremos que se centre en sus prioridades.
Nuestros abogados no descansarán hasta que obtengan la compensación que usted merece. Algunos de ellos son los propios motociclistas pasionales. Conocen de memoria las leyes de motocicletas de Arizona y están comprometidos a defender los intereses de sus compañeros ciclistas.
Accidentes de autobús
Las compañías de transporte tienden a promocionar los autobuses como la alternativa más segura y asequible a la conducción. Pueden ser salvavidas para quienes viajan diariamente a la escuela o al trabajo o quienes no pueden conducir. En teoría, tomar el autobús debe ser seguro.
En la práctica, no todos los conductores de autobuses son tan hábiles, experimentados y responsables como deberían de ser. Además, las compañías de autobuses a menudo hacen recortes en el mantenimiento o las reparaciones. Finalmente, los talleres de reparación y los mecánicos a menudo engañan a los clientes con repuestos y servicios de baja calidad también.
A la mayoría de las víctimas no les importa cómo ocurrieron los accidentes de autobús hasta que hablan con un abogado de lesiones personales. La responsabilidad es importante porque, según la ley de Arizona, la parte responsable o su aseguradora paga la compensación.
Demostrar responsabilidad no es fácil. A menudo toma conocimiento de la mecánica de autobuses y el funcionamiento de la empresa de autobuses. Los abogados de lesiones de accidentes de Phoenix pueden no poseer todos los conocimientos necesarios, pero tienen especialistas a quienes acudir.
¡No se enfrente solo con las compañías de autobuses o sus aseguradoras! Incluso ir tras el conductor podría ser inútil o en vano. ¡Haga que su caso sea revisado por un abogado con experiencia en casos de accidentes de autobús y descubra lo que tienen que decir!
Los accidentes de Uber
¿Te enamoraste de la publicidad de Uber en las cuales afirman que viajar con ellos es más seguro que conducir? Diríamos que es una lotería. Algunos conductores son extremadamente capaces y responsables, otros no tanto. Lo mismo ocurre con los autos: algunos son nuevos y funcionan perfectamente, mientras que otros son un desastre sobre ruedas.
Usted no debe caer y estar engañado por su gran cobertura de seguro tampoco. Claro, los números se ven muy bien, pero puede estar convencido que los agentes de seguros lucharán contra usted por cada centavo. Aquellos que alguna vez han tratado de obtener dinero de ellos pueden confirmar que no es fácil.
Además, su acceso a ese seguro dependerá del estado del conductor con Uber. La cobertura del seguro no le servirá de nada si el conductor no estaba activo en la aplicación. Cuando eso sucede, el conductor o su seguro de responsabilidad personal es su mejor apuesta.
Pero estos son detalles que los abogados con experiencia en casos de accidentes de viaje compartido conocen bien. En lugar de arriesgar su derecho a una compensación por su cuenta,  es aconsejable consultar a un abogado experto. Si le gusta lo que oye, puede contratarlos; Si no, puede continuar por su propia cuenta. ¡No olvide que el abogado Nathaniel B. Preston de Warnock MacKinlay Law ofrece consultas preliminares gratuitas!
Accidentes por Conducir bajo la Influencia del Alcohol o Drogas – DUI (por sus siglas en ingles)
Entre 400 y 500 personas pierden la vida y muchas más sufren lesiones por accidentes de DUI en Arizona cada año. Los conductores inconscientes e irresponsables se ponen detrás del volante después de consumir alcohol o drogas y ponen en peligro sus vidas y las vidas de los demás  todos los días. Debido a esto, nuestra misión actualmente es hacerlos pagar.
Nuestros abogados tienen un radar e instinto para los casos de DUI, logrando demostrar la responsabilidad en todo momento. Sabemos las pruebas aplicadas y los resultados que ayudan a nuestros casos. También conocemos las leyes de DUI de Arizona y cómo aplicarlas al mejor interés de nuestros clientes. Cuando las circunstancias del caso lo permiten, vamos a buscar daños punitivos de conductores intoxicados.
Si bien nada le impide seguir nuestro ejemplo, sus posibilidades de obtener los mismos resultados son bajas. No tiene acceso a nuestras bases de datos y recursos y no tiene nuestra experiencia. Obtener dinero de conductores irresponsables es difícil, pero lo sabemos todo, tenemos larga trayectoria y experiencia al respecto.
Si tiene curiosidad por saber cómo obtenemos esas compensaciones récord, le explicaremos. Todo lo que tiene que hacer es solicitar una consulta gratuita con el abogado Nathaniel B. Preston. Revisarán su informe policial de accidentes, escucharán su historia y le proporcionarán las respuestas que necesita.
Accidentes de peatones
El número de accidentes de peatones en todo el estado está aumentando. Superó los 1700 en 2017. Los peatones en Phoenix están aún más en riesgo, ya que la visibilidad se reduce en áreas concurridas con autos estacionados.
No tiene que ser un médico para darse cuenta de que cuando ocurren accidentes de peatones, los peatones incurren en las peores lesiones. No importa lo fuerte que sea, simplemente no puede ganarle a un vehículo. Pero al menos debería recuperar sus pérdidas y nosotros podemos encargarnos de eso.
En Warnock MacKinlay Law, muchos clientes nos contactan desde su cama de hospital. Lo alentamos, porque entre más rápido comencemos con un caso, más pronto se pagará a nuestros clientes. Además, es más fácil encontrar testigos y pruebas inmediatamente después de un accidente, que meses después.
El abogado Nathaniel B. Preston ha obtenido compensaciones récord en casos de accidentes de peatones. Con mucho gusto pondrán su conocimiento y experiencia para trabajar en su interés si les da una oportunidad. Puede concentrarse en su recuperación y tener un bufete de abogados de lesiones personales acreditado en Phoenix, Arizona, que luche por sus derechos.
Muerte por negligencia
Demasiadas personas pierden la vida debido a la negligencia de otras personas. Los accidentes de tráfico  cobran de 2 a 3 vidas diarias, sin contar los otros casos de lesiones personales que terminan trágicamente. En Warnock MacKinlay Law, creemos en ayudar a superar  el duelo. Lo hacemos obteniendo una compensación por sus pérdidas materiales y emocionales.
Nuestros clientes son cónyuges, hijos, padres o representantes personales sobrevivientes de los fallecidos. Les ayudamos a demostrar su estado en la vida del fallecido y las pérdidas en que incurrieron. Estas pérdidas pueden incluir cualquiera o todos los siguientes:
Gastos funerarios.
Gastos médicos.
Pérdida de ingresos y ganancias futuras.
Daños a la propiedad.
El dolor y el sufrimiento por el difunto.
El servicio del difunto al hogar.
Cuidado, guía y compañía perdidas por los seres queridos del fallecido.
El dolor y sufrimiento de la familia debido a la muerte prematura.
Contrariamente a lo que pueda pensar, probar estas pérdidas no es fácil. Se necesita evidencia sólida, no suposiciones. Un abogado con experiencia en casos de muerte por negligencia sabe exactamente cómo obtener las pruebas necesarias. No descansarán hasta que compensen todas sus pérdidas.
Lesiones catastróficas
Cuando un accidente te deja con algunos moretones y rasguños, superarlo es fácil. Sin embargo, cuando se producen lesiones catastróficas que cambian la vida, las cosas se complican. El tratamiento y el proceso de curación son más costosos y engorrosos. Tu angustia física y emocional es mayor.
La compensación que reciba de la parte culpable también debe ser mayor. Podemos asegurarnos de que sea así. El abogado Nathaniel B. Preston tiene un historial de compensación por lesiones catastróficas, tales como:
Las lesiones catastróficas pueden incluir:
Lesiones traumáticas del cerebro.
Lesiones de cuello.
Lesiones de la médula espinal.
Parálisis.
Fracturas múltiples.
Los abogados pueden ayudar también en caso este sufriendo una de las lesiones mencionadas anteriormente. Todo lo que tiene que hacer es ponerse en contacto, proporcionar algunos detalles básicos del caso y hacer una cita. Si sus lesiones catastróficas van a cambiar su vida, nos gustaría asegurarnos de que sea para mejor.
Lesiones por quemaduras
Los incendios y las explosiones son comunes en áreas metropolitanas e industriales como Phoenix. El dolor y el sufrimiento de sus víctimas son debilitantes. Muchas veces, las cicatrices antiestéticas siguen marcando el cuerpo y la cara de las víctimas por el resto de su vida. Cuando los procedimientos estéticos para corregir las cicatrices están disponibles, lamentablemente estos son inalcanzables y extremadamente caros.
Se requieren conocimientos, experiencia y habilidades para demostrar la responsabilidad por las quemaduras. La mayoría de las veces, la evidencia se pierde en el incendio o la parte responsable trata de encubrir todo. Es aún más difícil probar el dolor y el sufrimiento, ya que no dejan evidencia física.
Pero, en Warnock MacKinlay Law, lo sabemos todo al respecto. Estuvimos al lado de nuestros clientes en los momentos más difíciles y ayudamos a compensar sus pérdidas. Investigamos, citamos precedentes de casos y proporcionamos testimonios de expertos para probar nuestros casos.
Podemos hacer lo mismo por usted. Si sucedió lo peor y usted sufrió lesiones por quemaduras debido a la negligencia de otra persona, ¡llámenos! Nos encargaremos de su caso, demostraremos su estado como víctima y documentaremos sus pérdidas. La parte responsable de sus lesiones no tendrá más remedio que pagar.
Accidentes de construcción
La industria de la construcción está floreciendo en Phoenix y cada día aparecen nuevos proyectos inmobiliarios. Sin embargo, la escasez de mano de obra y los intentos de los contratistas de reducir los costos del proyecto a menudo tienen repercusiones trágicas.
Los accidentes de construcción ocurren todo el tiempo y las personas se lesionan. A veces, los trabajadores se caen de techos o andamios. Otras veces, los transeúntes son golpeados por objetos caídos. Los cortes y las laceraciones también son frecuentes, al igual que los incendios y las explosiones.
Para las víctimas de accidentes de construcción, obtener una indemnización no es fácil. No hay una regla de oro a seguir. Los trabajadores de la construcción usualmente pueden buscar una compensación de su empleador. Para los transeúntes, las condiciones cambian según la responsabilidad.
La empresa constructora, el beneficiario del proyecto o incluso las autoridades podrían ser culpables de sus lesiones. Algunos pueden presentar un reclamo de seguro, mientras que otros deben ir a juicio. De cualquier manera, no es fácil reunir evidencia, seguir procedimientos y obtener compensación.
Se necesita un abogado de lesiones personales en Phoenix con experiencia en accidentes de construcción. Los encontrarás en Warnock MacKinlay Law. Averiguar qué pueden hacer por usted no le costará nada, ¡así que póngase en contacto!
¡Comuníquese con Nathaniel B. Preston en Warnock MacKinlay Law para una consulta gratuita!
¿Fue usted víctima de un comportamiento no ético o negligente por parte de alguien más? Bajo la ley de Arizona, la parte culpable debe compensar todas sus pérdidas. Sin embargo, el camino de la teoría a la práctica es todo menos suave. Nadie lo sabe mejor que un abogado de lesiones personales en Phoenix que lo ha seguido repetidamente.
Además, el tiempo tampoco está del lado de las víctimas. La recuperación de lesiones lleva tiempo y también lo hace encontrar su camino a través de la jungla legal. La recopilación de la evidencia necesaria y los siguientes procedimientos también pueden llevar meses. Todo funciona más rápido y más fluido cuando trabaja con un abogado de lesiones personales.
En Warnock MacKinlay Law, tenemos más de 50 años de experiencia en la defensa de víctimas de lesiones personales. Conocemos sus desafíos y podemos ayudarlos. También conocemos sus dificultades financieras y lo ayudamos a superarlas brindando consultas gratuitas.
No tiene ninguna razón para no pedir nuestra ayuda y hay varias razones para hacerlo lo antes posible. ¡Deje de perder tiempo y limitando sus posibilidades de obtener una compensación legítima! ¡Llame a nuestra oficina al 602-833-4735 y programe una consulta gratuita con nuestro abogado de lesiones personales, Nathaniel B. Preston! ¡Está a una llamada de recibir las respuestas y soluciones que necesita!
Phoenix Personal Injury Lawyers
Whether you are visiting or living in the capital of Arizona, the last thing you expect is to need a Phoenix personal injury lawyer. As a local, you are caught in your daily routine. As a visitor, you are under the spell of the local attractions.
Who can resist the Valley of the Sun with its high-end resorts and golf courses and its breathtaking Desert Botanical Garden! But anything can happen – a traffic accident, a construction accident, or some catastrophic injuries.
At Warnock MacKinlay Law, we have seen them all. Clients throughout the state come to us injured due to another party's negligence. Our Phoenix personal injury attorney, Nathaniel B. Preston, is already famous for his patience and dedication.
From the first consultation, he explains to his clients the Arizona laws, their rights, and the steps to take to defend those rights. Although state laws give injury victims the right to compensation, obtaining it is not that easy.

Some personal injury claims are filed with insurance companies following specific procedures. Others require filing a lawsuit, which involves completely different procedures. All types of claims need solid supporting evidence which, in turn, can be difficult to obtain.
They also need to follow a strict timeline. Delays in seeking compensation could cost the claimant their case. Insurance companies and courts will always dismiss late claims. Moreover, it is important to act fast and leave time for alternative solutions in case the first one fails.
No one knows that better than a seasoned attorney from a top law firm with over 50 years of experience. As a personal injury victim, you will probably find the claim process new and complicated. For our Phoenix personal injury lawyer, it is all routine and use of incontestable knowledge and skills.
Do you have doubts about whether or not you should consult  Nathaniel B. Preston at Warnock MacKinlay Law? A brief overview of the benefits you can enjoy by doing so should help. We will provide it in the following lines.
Why Should I Hire a Phoenix Personal Injury Attorney?
There are many aspects that a personal injury lawyer in Phoenix can help you with. Here are the most important of them:
Paperwork
Unfortunately, bureaucracy still rules the Arizona legal system. As a claimant, you need to send notifications of claims and responses. If your case required filing a lawsuit, you will go crazy sending petitions and subpoenas and filing motions. If you work with one, your personal injury attorney will handle all the paperwork.
Legal advice
Do you know the statute of limitations for personal injury in Arizona? Are you familiar with damage caps, comparative negligence, and other laws applicable to your case? Personal injury lawyers know them all by heart and will find a way to interpret them to your benefit.
Deadline compliance
Believe it or not, personal injury claims are subject to strict deadlines. Two years may seem like a lot to an outsider but not to a victim recovering from severe injuries. Besides, the two years-deadline includes the evidence gathering process and some formalities. You would be surprised how many clients reach out to us at the last minute, desperate not to lose their right to compensation.
Negotiations
All personal injury claims eventually reach the stage of negotiations. The defendant always tries to get away by paying less. Unless you have an experienced accident lawyer representing your interests, they may succeed. Warnock MacKinlay Law attorneys are famous for the high compensations they obtained for their clients.
Appeals
Sometimes, despite your best efforts, the defendant refuses to pay or the court gives the wrong verdict. As the claimant, you may feel lost, willing to give up the fight. A dedicated lawyer will not give up until they obtain the verdict you deserve. They will find alternative solutions, file appeals, and request insurance to reconsider their decisions.
Support and peace of mind
You only realize how much these are worth when you benefit from them. Instead of doing everything yourself, you have someone else do everything for you. They help you make decisions and inform you of their progress, and they are with you every step of the way. With their help, you save invaluable time, effort, and peace of mind.
At Warnock MacKinlay Law, our Phoenix personal injury attorney can help you enjoy all these benefits and more. Sure, each case is unique, and no one knows that better than us. But Nathaniel B. Preston and our legal team have handled all types of cases. We will review the most important categories and what they have in common in the following lines.
Types of Cases our Arizona Personal Injury Lawyers Handle
There are several types of personal injury cases, some more complicated than others. However, all of them have something in common: the burden of proof falls on the claimant. Otherwise put, as the victim, you have to support your claim with evidence. Here is what you need to prove:
The defendant owed you a duty of care
They breached their duty of care
Their negligence led to your injury
The injuries brought about the costs and losses subject to your claim.
For the average person, obtaining and organizing the necessary evidence can be difficult. For an experienced Arizona injury lawyer like Nathaniel B. Preston, it is part of case routine. He starts from the details and evidence the clients provide and conduct his own investigations.
He does not rest until he convinces insurance companies, judges, and juries to accept his compensation claim. Here is a brief overview of the cases he managed and won at Warnock MacKinlay Law:
Car Accidents
In crowded metropolitan areas like Phoenix, car accidents are part of everyday reality. This does not make them less painful and costly for their victims. It does make it more difficult for the victims to obtain compensation.
Insurance companies are now versed in claim denials and low settlements. They have developed infallible strategies to convince victims to waive their rights or settle for less. Fighting them is a tough job even for the most experienced car accident lawyers.
In our experience, the key to success is knowing how to act at the accident scene. Most of the evidence is available for a limited amount of time. That is why among the first thing we do is guide our clients on how to act. If given a chance, we assist them right at the accident scene.
The advice we give to car accident victims includes:
Always stop at the scene or as close as possible
Request medical assistance for the injured
Exchange contact, insurance, and driving information
Gather evidence of how the accident occurred and what damages you incurred
Get a medical exam
Get in touch with our attorney, Nathaniel B. Preston!
Truck Accidents
Most of the goods sold and consumed in Phoenix are shipped by truck. No wonder so many truck accidents occur in the area. Their consequences are usually devastating, given the huge dimensions of the trucks and the considerable speed they are driven at.
The Federal Motor Carrier Safety Administration admits that truck drivers are at fault for more than half of the accidents they are involved in. Unfortunately, proving their fault is not easy. It takes investigative skills and thorough knowledge of FMCSA rules and Arizona laws.
Truck accident victims will need an experienced Phoenix injury lawyer. The latter will have to identify the cause of the accident and the party at fault. They will have to assess the value of the claim and justify it.
Believe it or not, obtaining compensation from truck insurance companies, trucking companies, or their service providers is not easy. No one knows that better than those who have tried it. Our lawyers have gone from inspecting trucks to requesting technical expertise. They know all about checking driving schedules and recognizing signs of drowsy driving.
Motorcycle Accidents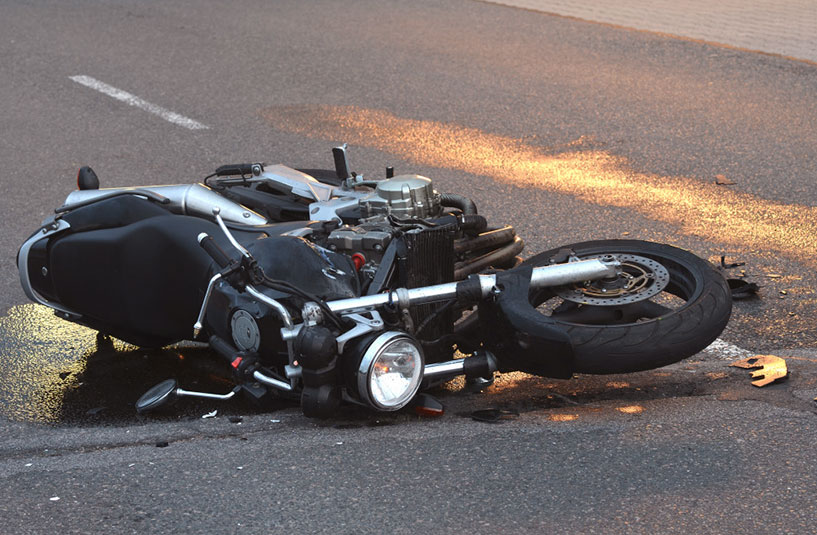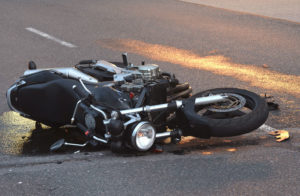 Riding a motorcycle may seem like a great solution to the crowded traffic in Phoenix. It also lets you admire the beautiful surroundings. Unfortunately, these benefits come at a price, namely the high accident risk and the severity of the injuries and damages.
Cars changing lanes without signaling, opening car doors, and dead spots are frequent motorcycle accident causes. So are speeding, failure to attend periodical checks, and improperly performed repairs.
Motorcycle accidents are often detailed as deadly and for all the right reasons. They occur at high speeds, usually with cars or other big vehicles, and the victims rarely wear a helmet. No wonder most of them incur debilitating injuries and even lose their life.
If you were the victim of a motorcycle accident, we can help. We know recovering from your injuries and accounting for all your losses will take time. We will gladly take over all hassles and let you focus on your priorities.
Our lawyers will not rest until they get you the compensation you deserve. Some of them are passional motorcyclists themselves. They know Arizona motorcycle laws by heart and they are committed to defending the interests of their fellow bikers.
Bus Accidents
Transportation companies tend to advertise buses as the safer and more affordable alternative to driving. They can be lifesavers for those commuting to school or work, or who cannot drive. In theory, taking the bus should be safe.
In practice, not all bus drivers are as skilled, experienced, and responsible as they should be. Also, bus companies often cut corners when it comes to maintenance or repairs. Finally, repair shops and mechanics often deceive clients with poor quality parts and services as well.
Most victims do not care how their bus accidents occurred until they talk to a Phoenix personal injury lawyer. Liability matters, because, under Arizona law, the party at fault or their insurer pay the compensation.
Proving liability is not easy. It often takes knowledge of bus mechanics and bus company functioning. Phoenix accident injury lawyers may not possess all the necessary knowledge, but they have specialists to turn to.
Do not confront bus companies or their insurers by yourself! Even going after the driver could be useless or in vain. Have your case reviewed by a lawyer with experience in bus accident cases and find out what they have to say!
Uber Accidents
Did you fall for Uber's claims according to which riding with them is safer than driving? We would say it's a lottery. Some drivers are extremely capable and responsible, others not so much. The same goes for the cars: some are new and run perfectly while others are a disaster on wheels.
You should not fall for their huge insurance coverage either. Sure, the numbers look great but you can be sure the insurance agents will fight you on every single cent. Those who have ever tried getting money out of them can confirm that it is not easy.
Moreover, your access to that insurance will depend on the driver's status with Uber. The insurance coverage will not do you any good if the driver was not active in the app. When that happens, the driver or their personal liability insurance is your best bet.
But these are details that attorneys with experience in rideshare accident cases know well. Instead of risking your right to compensation on your own, you should at least consult a lawyer. If you like what you hear, you can hire them; if not, you can continue on your own. Do not forget that attorney Nathaniel B. Preston at Warnock MacKinlay Law provides free preliminary consultations!
DUI Accidents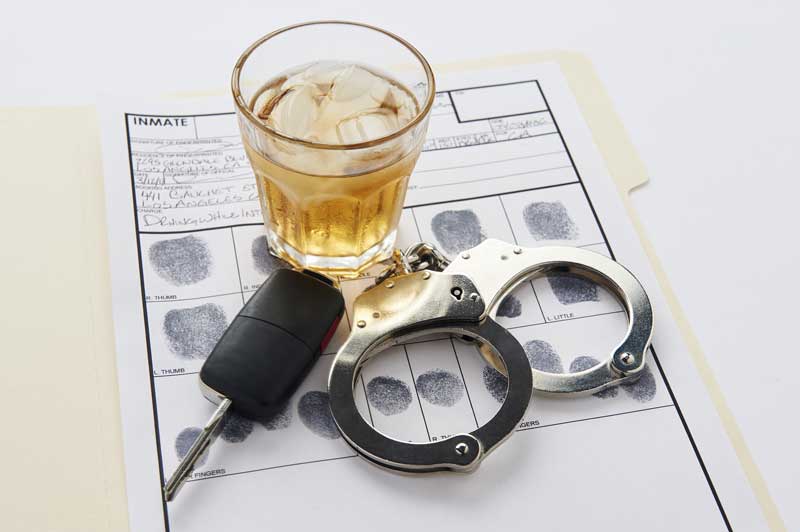 Between 400 and 500 people lose their lives and many more incur injuries in Arizona DUI accidents every year. Unconscious, irresponsible drivers get behind the wheel after consuming alcohol or drugs and jeopardize lives every day. We have made it our mission to make them pay.
Our lawyers have a nose for DUI cases, and they manage to prove liability every time. We know the tests applied and the results that help our cases. We also know Arizona DUI laws and how to apply them to our clients' best interest. When the case circumstances allow it, we go as far as seeking punitive damages from intoxicated drivers.
While nothing prevents you from following our lead, your chances of obtaining the same results are low. You do not have access to our databases and resources, and you do not have our experience. Getting money from irresponsible drivers is tough, but we know all about it.
If your curious to find out how we obtain those record compensations, we will explain. All you have to do is request a free consultation with attorney Nathaniel B. Preston. They will check your police accident report, listen to your story, and provide the answers you need.
Pedestrian Accidents
The number of pedestrian accidents throughout the state is on the rise. It exceeded 1700 in 2017 alone. Pedestrians in Phoenix are even more at risk, as visibility is reduced in crowded areas with parked cars.
You do not have to be a doctor to realize that when pedestrian accidents occur, the pedestrians incur the worst injuries. No matter how strong you are, you simply cannot win over a vehicle. But you should at least recover your losses, and we can see to that.
At Warnock MacKinlay Law, many clients reach out to us from their hospital bed. We encourage it, because the sooner we get started on a case, the sooner our clients get paid. Moreover, witnesses and evidence are easier to come by immediately after an accident than months later.
Attorney Nathaniel B. Preston has obtained record compensations in pedestrian accident cases. They will gladly put their knowledge and experience to work in your interest if you give them a chance. You can focus on your recovery and have a reputable personal injury law firm in Phoenix, Arizona, fight for your rights.
Wrongful Death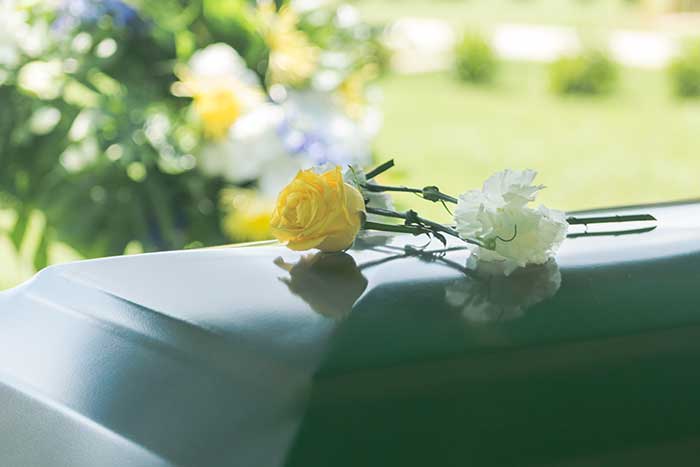 Too many people lose their life due to other people's negligence. Traffic accidents alone take 2-3 lives every day and many more personal injury cases end tragically. At Warnock MacKinlay Law, we believe in helping the grieving move forward. We do so by obtaining them compensation for their material and emotional losses.
Our clients are surviving spouses, children, parents, or personal representatives of the deceased. We help them prove their status in the deceased's life and the losses they incurred. These losses can include any or all of the following:
Funeral costs
Medical expenses
Lost income and future earnings
Property damage
The deceased's pain and suffering
The deceased's service to the household
Care, guidance, and companionship lost by the deceased's loved ones
The family's pain and suffering due to the premature death
Contrary to what you may think, proving these losses is not easy. It takes solid evidence, not assumptions. An attorney with experience in wrongful death cases knows exactly how to obtain the necessary evidence. They will not rest until they compensate for all your losses.
Catastrophic Injuries
When an accident leaves you with some bruises and scratches, getting over it is easy. However, when it results in life-changing, catastrophic injuries, things get more complicated. The treatment and healing process is costlier and more cumbersome. Your physical and emotional distress is higher.
The compensation you receive from the party at fault should be higher as well. We can make sure it is. Attorney Nathaniel B. Preston has a history of seeking compensation for catastrophic injuries such as:
Catastrophic injuries can include:
Neck injuries
Multiple fractures
They can help you too. All you have to do is get in touch, provide some basic case details, and make an appointment. If your catastrophic injuries are going to change your life, we would like to make sure it will be for the better.
Burn Injuries
Fires and explosions are common in metropolitan, industrial areas like Phoenix. The pain and suffering their victims incur is debilitating. Many times, unsightly scars continue to mark the victims' body and face for the rest of their life. When available, aesthetic surgery procedures are prohibitively expensive.
It takes knowledge, experience, and skills to prove liability for burn injuries. Most of the times, the evidence gets lost in the fire or the party responsible tries to cover everything up. It is even more difficult to prove pain and suffering, as they do not leave physical evidence.
But, at Warnock MacKinlay Law, we know all about it. We stood by our clients' sides in their most difficult times and helped compensate their losses. We investigate, cite case precedents, and provide expert testimony to prove our cases.
We can do the same for you. If the worst has happened and you incurred burn injuries due to another person's negligence, call us! We will take over your case, prove your status as a victim, and document your losses. The party responsible for your injuries will have no alternative but to pay.
Construction Accidents
The construction industry is blooming in Phoenix, and new real estate projects appear by the day. However, the workforce shortage and the contractors' attempts to decrease project costs often have tragic repercussions.
Construction accidents occur all the time, and people get injured. Sometimes, workers fall of roofs or scaffolds. Other times, passersby get hit by fallen objects. Cuts and lacerations are frequent as well, and so are fires and explosions.
For construction accident victims, obtaining compensation is not easy. There is no golden rule to follow. Construction workers are usually able to seek compensation from their employer. For passersby, conditions change according to liability.
The construction company, the project beneficiary, or even the authorities could be at fault for their injuries. Some can file an insurance claim while others need to go to trial. Either way, gathering evidence, following procedures, and obtaining compensation are not easy.
It takes Phoenix personal injury lawyer with experience in construction accidents. You will find them at Warnock MacKinlay Law. Finding out what they can do for you will not cost you anything, so, get in touch!
Contact Our Auto Accident Attorneys for a Free Consultation!
Were you the victim of another party's negligent or wrongful behavior? Under Arizona law, the party at fault should compensate all your losses. However, the road from theory to practice is anything but smooth. No one knows that better than an accident lawyer in Phoenix, AZ who has followed it repeatedly.
Moreover, time is not on the victims' side either. Injury recovery takes time, and so does finding their way through the legal jungle. Gathering the necessary evidence and following procedures can take months as well. Everything works faster and smoother when you work with a personal injury lawyer.
At Warnock MacKinlay Law, we have over 50 years of experience defending personal injury victims. We know your challenges, and we can help with them. We also know your financial hardships and we help you overcome them by providing free consultations.
You have no reason not to ask for our help and quite a few reasons to do it as soon as possible. Stop wasting time and diminishing your chances to a rightful compensation! Call our office at 602-600-6427 and schedule a free consultation with our personal injury attorney, Nathaniel B. Preston! You are one phone call away from receiving the answers and solutions you need!