Phoenix Car Accident Attorneys
We can help you get the payment you deserve
Injured Near Phoenix, AZ?
Nowadays, a Phoenix car accident lawyer is in high demand. It is important to not only find the best car accident attorney for your type of car collision, but you should choose a car collision lawyer that treats you with respect. You should not feel rushed off the phone each time you contact the office. When a car attorney gets too busy to treat you with respect and give you his undivided attention, it's time to start looking through a fresh list of lawyers until you find another good car injury attorney near you.
If you or a loved one was severely injured in a car, truck or motorcycle accident, you should consider pursuing an accident claim with our experienced car accident attorney, Nathaniel B. Preston at Warnock MacKinlay Law. A car accident claim is designed to help you get compensated for your serious injuries and any extensive car damage your vehicle suffered. An experienced car wreck lawyer in our Phoenix office, where we proudly serve clients from Glendale, Goodyear, and Buckeye, can help you determine if you have enough cause to file a car crash lawsuit and ensure you get a fair settlement. Best of all, when you choose to work with our experienced Arizona law professionals you don't pay attorney fees unless we win.
Call our offices today at (602)600-6427 and speak to a seasoned car accident lawyer today about your case.
How Can Phoenix Car Accident Lawyers Help After a Car Accident?


After a car accident, obtaining an attorney is the best way to get fair compensation for your damages.
If you have been in a car accident in the state of Arizona, always make sure the first thing you do is check that everyone in all cars involved is uninjured. If anyone has been hurt, call an ambulance and do not leave the injured person until the ambulance arrives.
If your vehicle is creating a safety hazard, move it from the roadway if possible. Then, make sure you exchange names, telephone numbers, policy numbers, and the names of the insurance company insuring the driver of the other vehicle. As soon as possible, alert your insurance company and law enforcement of the accident. Never leave the accident site, nor should you ever give a recorded statement to insurance companies or claim responsibility for the automobile accident.
If you have been in a car accident, do not wait or hope that everything will be okay. Act now by speaking to a Phoenix car wreck lawyer to ensure your rights are protected and your ability to recover your damages has not been impeded. A car accident can involve many complex and complicated parts that can be difficult to resolve without the help of a car accident lawyer by your side. There is also a possibility that the at-fault driver will seek to place some, if not all of the responsibility for the accident on you. If you are unaware of this or have nor protection or recourse, you may be left without compensation for your damages. Without the at-fault party being held accountable, you will have the burden of medical costs and expenses combined with the loss of wages you have missed from taking much needed time off work.
Working with a Car Crash Attorney After a Car Accident
It can often be a frightening occurrence to be involved in a car accident. In addition to a vehicle being destroyed, often debilitating injuries have occurred to the individuals involved. The injuries not only cause pain for the recipient but can also have drastic, long-term effects. These injuries leave the injured party in a lessened state of living, mostly at no fault of their own. The statistics on automobile accidents in Arizona are reported to be 107,348 vehicular accidents in 2013, causing 37,047 injuries and resulting in 844 deaths, as according to the Arizona Department of Transportation. If you have suffered personal injuries in a car, truck, motorcycle or bicycle accident, it is imperative that you obtain a professional, dedicated car wreck lawyer who can ensure your rights are protected and enforced.
Fatalities are not the only tragedies that result from car crashes. Permanent, life-altering disabilities can result from car accidents. A car accident can shatter all hope for a normal life, and significantly impact an individual's financial status. Amputations, paralysis, spinal injuries, and brain trauma are just a few of dozens of kinds of injuries that can impact an individual for the rest of his or her life. These sort of injuries affect an individual's ability to remember, participate in hobbies, perform daily grooming, work, maintain employment, or pursue relationships. If you or a loved one received any injuries from a car, truck or motorcycle accident, you should more than consider hiring an experienced car accident attorney to pursue an accident claim.
What Evidence Is Needed by My Car Collision Attorney to Prove Fault After a Car Crash?
There are literally dozens of reasons for car accidents. More often than not, however, the car crash is the result of a driver being at fault. There are things that can lead to the crash, such as inclement weather and road conditions, but most crashes can be prevented. The unsafe actions of the driver of the vehicle usually are significant contributors to the car crash. Some reasons for car accidents are speeding, distracted driving (such as texting), failure to adhere to traffic laws, aggressive driving, driving while drunk or driving under the influence of drugs, and many other things can contribute to car accidents in Phoenix or anywhere else in the world.
Sometimes it easy to determine who is at fault or liable for a car accident. Other times determining the cause of the crash and liability can be much more challenging. A Phoenix car accident attorney can decipher police records and documentation. By carefully going through this information, a car accident injury lawyer can often use this documentation to help you get a larger car accident injury settlement and ensure you are fairly compensated for your losses.
What is Comparative Fault for a Car Crash?
If you have been injured in a Phoenix car accident, you need to understand how comparative fault comes into play. Comparative fault determines who is liable for the damages and what percentage of the damages they are responsible for paying. Using comparative fault, you can still proceed with a claim even if you are partially at fault for the car accident as long as you are less than 50% at fault for what happened. With that being said, if you were 25% at fault for the crash and your total damages were calculated to be $100,000, the other party's insurance would only be responsible for the percentage of their client's fault in the accident which would be $75,000. Hiring an experienced Phoenix car wreck lawyer will ensure that your rights are protected and that you are fairly compensated for all damages.
Why You Should Hire a Phoenix Car Attorney
If you live in or around Phoenix AZ and you were involved in a car wreck, with no injuries, you may need minimal advice from a car lawyer for no injury, on the other hand, if you suffered severe injuries, you may want to look for the best car accident lawyer in Phoenix most experienced with a car collision like yours.
Free Car Accident Lawyer – Case Evaluation (No Fee Unless We Win)
Contact a Phoenix car accident lawyer at Your Accident Lawyer for a free consultation today at 602-600-6427.
There are thousands of people who pursue car accident injury claims each year. The majority of those car accident claims require the help of an experienced auto accident lawyer to get the maximum return and the best auto accident settlement. Because a Phoenix car accident lawyer is typically paid on a contingency basis, they will not be paid until your claim has been won or settled.
A Car Injury Attorney will Draft and File a Car Accident Claim
A car accident lawyer is very familiar with filing claims and they know how to gather the proper documentation and evidence to support a claim successfully. Because of the complexity of Arizona car accident claims, you should consult with a car accident lawyer to improve the outcome of your case.
Overall, a car accident lawyer files claims that result in millions of dollars of auto accident settlements every year. These settlements represent compensation for medical expenses, lost wages, pain and suffering, property damage, and other expenses that might have incurred as a result of the car crash. There are many causes of car accidents, but your Phoenix car accident attorney will investigate the crash and determine why the crash occurred and prove the liability of the party who is at fault for the accident. Maximum Monetary Recovery
Maximum Monetary Recovery
An experienced car accident lawyer knows the law and will ensure you get the compensation you deserve for the following:
Medical Expenses
Lost Wages or Income
Pain and Suffering
Mental Anguish
Loss of Consortium
Manufacturer Liability
Punitive Damages
Wrongful Death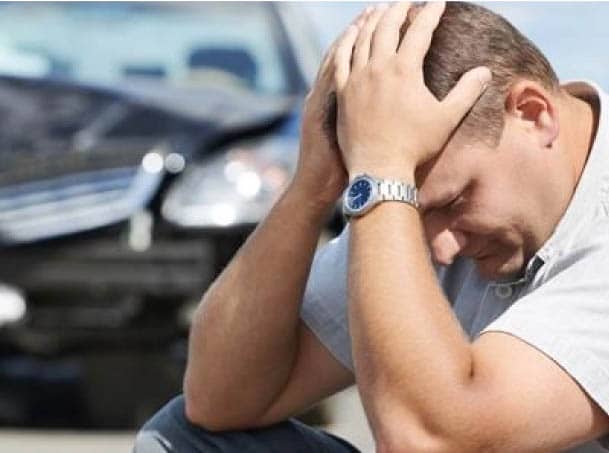 Car accidents cause extreme emotional stress as well as physical pain to victims.
Make sure you know your rights before you sign any document or settlement. Contact a car wreck lawyer to discuss which items you should be compensated for in your car crash lawsuit, so you can get the full amount you deserve. At Warnock MacKinlay Law we offer FREE case evaluations and reviews, as well as aggressively seek fair monetary recovery for our clients. Most importantly, we do not take more money in fees than a client recovers.
Look for the Best Car Accident Attorney Who can also Inform You How Negligence Affects Your Claim
An experienced car wreck lawyer knows that the law of negligence typically governs the legal claims arising from car accidents. Injuries that claimants have suffered must be proven to be the fault of someone that failed to demonstrate reasonable care whilst operating a vehicle on the roadway. An individual that has experienced injuries or damage in an automobile accident caused by another party is entitled to compensation for past medical bills and as well as potential future bills, reimbursement of past and future lost earnings, pain, and suffering, any scarring and/or disfigurement, inconvenience, and negative effect to one's livelihood.
There are several factors considered when determining negligence, according to the Arizona courts, including but not limited to failure to obey traffic signals and signs, failure to signal while turning, whether driving above or below the posted speed limit, driving too fast for the conditions of the road concerning weather or road maintenance, reckless or overly aggressive driving, and driving under the influence of drugs or alcohol. An experienced Phoenix car accident lawyer is able to gather all evidence and use it to prove that the other driver was at fault and failed to demonstrate reasonable care while on the road.
Phoenix AZ Car Accident Statistics
Anyone at any time can be involved in a car accident. Regardless of how safe you are on the roads, you can still be involved in a crash due to other drivers showing negligence on the road or being caught in extreme driving conditions due to the weather.
The Arizona Department of Transportation Motor Vehicle Division record shows that there are more than 4,882,000 drivers in Arizona who were licensed to operate a vehicle in 2014. Based on that figure only, it is clear that car accidents are inevitably going to happen. Phoenix, which is nestled in Maricopa County, has a large number of drivers on its own. The county has 2,853,366 licensed drivers issued.
The Arizona Department of Transportation reported that during 2014 there were more than 109,500 accidents reported in the state. The 2014 Arizona Crash Facts Summary showed that of those car crashes, 708 of them proved to be fatal. In Maricopa County alone there were 79,476 car accidents, and 349 of them proved fatal with 368 lives lost. Out of the crashes, 24,575 were characterized as accidents with injuries, which resulted in a total of 36,527 injuries to individuals.
The Key to Winning Car Crash Claims: Hire An Experienced Phoenix Car Accident Lawyer
Our experienced car wreck lawyer, Nathaniel B. Preston ("Nate"), can help you determine if you have enough cause to file a car crash lawsuit in Phoenix, AZ. Nate is a member of the State Bar of Arizona and the Arizona Trial Lawyers Association. In addition, he's admitted to practice in the State Courts of Arizona and the United States District Court for the District of Arizona.
Our attorney handles all types of car accidents, including those that stem from:
Negligence
Driving under the influence
Head-on collision
Rear-end collision
Sideswipe collision
Side-impact collision
Rollovers
Multiple party accidents
With a 99%+ success rate at Warnock MacKinlay Law, our clients can depend on Nate to help them get the compensation they deserve for the injuries and damages they have received in a car accident, truck accident, motorcycle accident, pedestrian accident or bicycle accident.
Don't wait. Make sure you have the best car accident attorneys in Phoenix by your side from start to finish. Call a Phoenix car accident lawyer at (602)600-6427 for a FREE consultation today. Speak to a car crash injury lawyer for a case evaluation and to ask related questions about your car collision injuries.
Our law firm is conveniently located at 5017 E Washington St, Phoenix, AZ 85034. We look forward to helping car accident victims throughout Phoenix, Glendale, Goodyear, and Buckeye. 5017 E Washington St, Phoenix, AZ 85034. a car collision lawyer can help get the monetary compensation injury victims deserve.