Experienced Phoenix, Arizona Airbag Injury Lawyer
Airbags in passenger vehicles were designed as a way to help save lives and keep serious injuries from occurring. However, defective airbags or airbags that do not work properly can cause passengers and drivers to suffer serious injuries. Airbags can sometimes lead to injuries more serious than you might have initially suffered had the vehicle not been equipped with them. Auto manufacturers spend billions of dollars each and every year on recalls so they can fix defects that autos and trucks have that could be unsafe. Unfortunately, those recalls might not happen fast enough to keep all the injuries from occurring. If you were involved in an accident, you could be eligible for compensation for the accident as well as additional damages if defective airbags in the vehicle caused you to suffer injuries or damages.
Causes of Injuries from Defective Airbags:
Airbags deploying with too much force
Airbags failing to deploy or deploying too slow
Deployment at wrong angle or deploying too slowly
Airbags exploding
Airbag deployment that isn't necessary or unexpected
Airbag deploys and contains foreign objects
When you encounter situations such as these here, the defect of the airbag falls back on the negligence of the installer or manufacturer and goes back to damages suffered by product liability. Pursuing damages through an airbag injury lawsuit can be very complicated and usually require an intensive investigation into what happened. Any findings must be supported by expert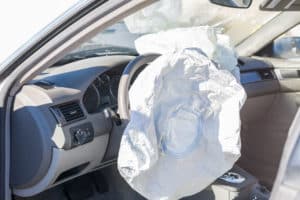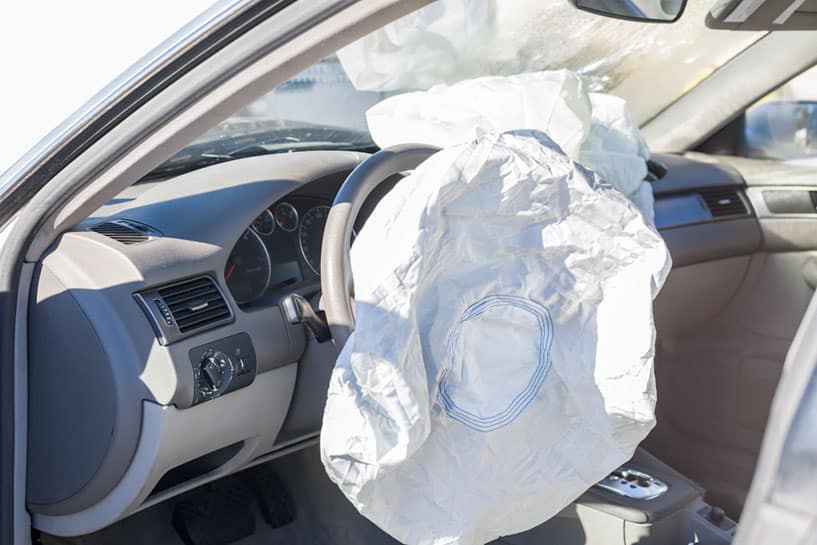 testimony in court. Lawyer Nathaniel B. Preston "Nate" is a seasoned lawyer who has successfully handled cases regarding defective auto airbags for his clients.  If you have suffered airbag injuries in Phoenix, he will help you pursue your claim.
Safety Precautions for Airbags
All cars must come equipped with airbags per federal law. You should make certain you are seated at least 10 inches away from your car's steering wheel. Don't ever try to modify or remove a vehicle airbag because such actions might void any insurance coverage and reduce your chances of recovering compensation for your injuries. Remember, airbags were put there for a reason and are required by law, so you shouldn't attempt to alter them because you could be putting yourself at greater risk.
Free Case Evaluation – Call Defective Airbag Attorney Nathaniel B. Preston in Phoenix AZ
You deserve compensation for the injuries and damages you suffered because of the defective airbag. While it can be difficult to determine if your airbag was indeed faulty, Nate can help you do just that through an investigation. He has extensive experience in Phoenix personal injury accidents and claims. Your initial consultation is free and you won't pay out a cent unless Nate recovers money for your damages first. He will aggressively pursue your claim, fighting to ensure your rights are protected.
If you think a defective airbag caused your injuries in an accident in the Phoenix area, call Nate's law office today to schedule your free initial consultation. You can fill out the contact form on this site or call him at (602) 600-6427.