Scottsdale Personal Injury Attorneys
Most people don't think they'll ever need the help of a personal injury attorney. They think they won't ever get hurt or that if they do, an insurance company will compensate them. However, the truth is that accidents of varying kinds occur in Scottsdale, AZ every day. Also, insurance companies are very reluctant to pay out claims. Many accident victims quickly realize they need the help of a Scottsdale personal injury attorney.
While some injuries are due to freak accidents, others are caused by someone's negligence. If someone is responsible for your injuries, they should have to compensate you. Personal injuries can be due to traffic accidents, slips and falls, construction accidents, and burn incident, among others. Whatever the cause, having a lawyer improves your chances of getting full compensation. Attorneys assist with everything from filing claims forms correctly to filing lawsuits.
One of the first things a lawyer will do is ensure you really have a case. Not every injury is grounds for a personal injury claim against someone. In fact, there are four elements of negligence which must be met under personal injury law. They are the duty of care, breach of duty, causation, and damages.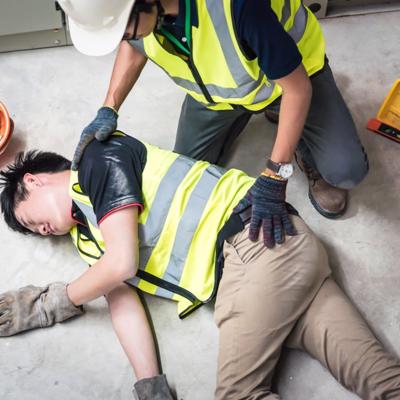 A duty of care refers to the obligation to avoid behaviors which put other people in danger. For example, property owners have a duty to ensure their premises are safe for visitors. A breach of duty means the individual in question created or allowed a dangerous situation. An example of this is a hotel owner who neglects to provide adequate security for guests.
If that breach leads to an injury to which a dollar value can be attached, you can seek damages. This means you may be able to get compensation if you were assaulted in a hotel's dark parking lot. You would need to present proof of your injuries along with your medical bills and other evidence of your losses. A personal injury lawyer knows what it takes to have a real case. Call Warnock MacKinlay Law today for a risk-free case review with one of our expert Scottsdale personal injury attorneys.
How Can a Personal Injury Lawyer in Scottsdale, AZ Help?
You may be wondering if you can handle a personal injury case on your own. If you're only claiming for one doctor's visit and some medication, you may not need a lawyer. However, many injured people have serious injuries which require surgery, hospitalization, and even long-term care. Some people have to spend weeks or months away from work. As a result, they lose out on thousands of dollars in wages. Some are never able to work again.
If your injuries are serious, you will need a personal injury lawyer in Scottsdale to help you. If you lost a loved one to a personal injury, you also deserve compensation. You need help from a law firm with a proven track record of securing compensation.
When you reach out to Nathaniel B. Preston at Warnock Mackinlay Law, you stand to benefit significantly. We offer:
A history of success. Nathaniel B. Preston is a skilled negotiator and an experienced trial attorney. Our law firm has successfully tried many personal injury cases. We have the skills and resources necessary to stand up against insurance companies and big corporations. You can trust us to work closely with you to secure the compensation you deserve.
Current knowledge of state laws. We are well-versed in Arizona's laws and we stay up to date with any revisions and supplements. Anybody can google state laws online, but only skilled attorneys pay close attention to changes and what they mean. We make sure we are able to offer you relevant, timely legal advice.
Strong negotiation and trial skills. The first step in seeking compensation for personal injuries is usually negotiating with an insurance company. You, therefore, need a lawyer who can accurately calculate how much your case is worth and drive a hard bargain. If negotiations seem to be going nowhere, you need a lawyer who will fight for you in court. They need to have a history of successful personal injury lawsuits.
Types of Cases Our Scottsdale Personal Injury Lawyers Handle
Personal injury cases can take several forms and two cases are rarely the same. Even two-car accident cases can be quite different. The good news is that personal injury lawyers know how to handle any case involving negligence. We know the laws and the common practices of insurance companies. We know insurers will do everything they can to avoid paying the full value of your claim.
That's why we are ready to fight for your rights no matter how you were injured. Whether you were the victim of a DUI or you slipped and fell at a shopping mall, we can help. If your loved one died due to someone's negligence, we can also help you file a wrongful death lawsuit. We can help you to get compensation for:
Medical bills
Lost wages
Loss of future earnings
Pain and suffering
Funeral expenses
Loss of companionship
Whatever the circumstances, you stand the best chance of getting compensation if you have an attorney. The individual or entity which was responsible for your injury should have to help you recover your losses. If they aren't made to pay, they could go on to hurt other people.
Let's look at some of the cases we handle.
Car Accidents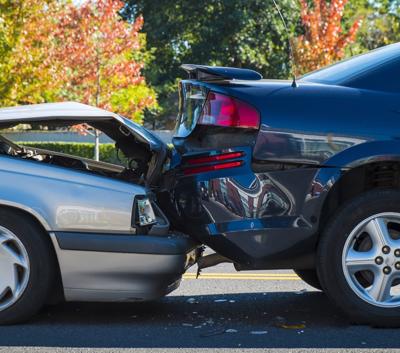 Many personal injury cases in Scottsdale are due to car accidents and the injuries can be quite varied. They include broken bones, head injuries, back injuries, lacerations and neck injuries. Some of the cases we see involve:
Drunk driving – Despite the laws and numerous warnings, people continue to drive while intoxicated. Drunk drivers often speed and execute dangerous maneuvers which put the lives of other people at risk. Our clients are often innocent drivers who suffered serious injuries because of someone's negligence.
Distracted driving – Drivers are supposed to keep their hands on the wheel and their eyes on the road, but many don't. Some drive while eating, drinking, texting and carry out other activities. While they may think they can multitask without putting themselves in danger, this is far from true. Looking away for just five seconds is enough to cause a serious accident.
Rear-end collisions – Many of us see minor fender benders every day and the injuries aren't usually serious. However, depending on the speed at which the vehicles were going and the road conditions, the injuries can be debilitating. Back and neck injuries are especially common, and they can disrupt victims' lives quite a bit.
Truck Accidents
Accidents involving semi-trucks, big rigs or tractor-trailers are among the most dangerous. Passenger vehicles are a lot smaller and lighter than trucks so truck accidents can be devastating.
More than 4,000 people in passenger vehicles die in collisions with trucks each year in the United States. Around 700 truck drivers also lose their lives. Those who are fortunate enough to survive these crashes are often left with life-changing injuries. They may lose a limb or suffer traumatic brain injuries or spinal cord damage. This disrupts not just the victims' lives but also those of their families.
Truck accidents can have several causes including:
Fatigued drivers
Distracted drivers
Improperly maintained trucks
Improperly loaded trucks
Unsecured cargo
Many of the factors which lead to truck accidents are created by the nature of the trucking industry. There is a national shortage of truck drivers, so some employers push their drivers to meet tight deadlines. Some ask them to work for more hours than is allowed and this puts everyone at risk. The fact that some trucking companies don't follow proper maintenance schedules makes things worse.
Motorcycle Accidents
Motorcycles are popular in Arizona, partly because they use a lot less fuel than cars. Unfortunately, motorcyclists usually emerge from accidents with life-changing injuries even if the crash seems minor. Motorcyclists are naturally in danger because their vehicles are small and they don't offer a lot of protection.
However, when other drivers are distracted or simply reckless, cyclists are in even more danger. It is common for riders to suffer broken bones, road rash, and lacerations in motorcycle accidents. Depending on the force with which they get hit, they can also get brain injuries and spinal cord injuries. These injuries may lead to death.
It is, therefore, not surprising that motorcyclists often need a long time to recover after an accident. During this time, they can't earn an income and their medical bills pile up. If they were the breadwinner for their household, their families also suffer. If you or someone you love was injured in a motorcycle accident, you don't need to suffer alone. A motorcycle accident lawyer can help you to get the compensation you need and deserve.
Bus Accidents
Many people in Arizona take buses to get around. This form of transportation is convenient for people who don't have their own vehicles or don't want to drive themselves. However, when these buses get into accidents, it can be difficult to determine who should be held liable. Unlike what happens with a passenger car, buses aren't usually driven by their owners. Also, there are multiple types of buses operating in Arizona, each owned and operated by a different entity.
Your lawyer will help you to identify the correct defendant. If you were taking public transit, the city or municipality which owns the bus would likely be the defendant. If you were on a private chartered bus, either the company or the driver could be held liable. In some circumstances, both could be named as defendants.
Another possibility is that you were on a tour bus. If a group hired the bus directly, the tour company and/or the driver may be held responsible. If an intermediary hired the bus on the passenger's behalf, they could also be named in any legal action.
If your child was hurt in a school bus accident, the school board or district is the most obvious defendant. However, if the board contracted a private transportation company, they could also be named.
Uber Accidents
Getting compensation for injuries caused by an accident involving an Uber driver can also be difficult. Uber has an insurance policy which covers both bodily injury and property damage. Uber drivers are also required to have their own car insurance. If an accident occurs, you would assume you would get compensation from either Uber's insurer or the driver's. However, there are many factors involved.
If the driver is logged into the app and carrying a passenger, Uber's third-party liability coverage of $1 million applies. If the driver hadn't accepted a trip but was logged into the app, Uber provides a third-party liability policy. It meets or exceeds the minimum state requirements.
If the driver was offline, their personal insurance policy is the only coverage that applies. If the driver was uninsured or underinsured, it will be difficult for you to get full compensation. In some cases, their insurer may refuse to pay because the driver only has a personal insurance policy. You may be able to fight this with the help of an attorney but it will take time.
If you've been involved in an Uber accident, you need to contact an attorney from the start. You will likely face a number of difficulties in getting the compensation you deserve. You need someone on your side who knows the law.
DUI Accidents
DUI accidents are particularly frustrating since they are completely preventable. If you were injured in such an accident, you may be struggling with both pain and anger. Despite the many warnings about drunk driving and the laws against it, people continue to put lives at risk. Drivers who are intoxicated speed, drive recklessly, fail to see pedestrians, and swerve in and out their lanes. The result can be catastrophic.
Fortunately, Arizona takes drunk driving very seriously. All drivers found guilty of a DUI have to spend at least 24 hours in jail. First-time offenders also have to pay a minimum of $1,480 in fines and their licenses are suspended for 90 days. They have to place an ignition interlock device on the vehicles for at least six months. The penalties get more severe with each offense.
Along with these penalties, you can pursue the driver for damages in civil court. If they've been charged with a DUI, there's no doubt that they were acting recklessly. As long as you can prove their actions led to your injuries, you can receive compensation. Victims of crashes may also be able to hold a bar responsible for their injuries. This applies if a bar served the driver alcohol even though they were drunk or underage.
Wrongful Death
No amount of money can replace a spouse, parent or child. However, close relatives of personal injury victims are entitled to compensation under the law. Your loved one's passing is likely to leave you with both financial and emotional challenges. Filing a claim against the person responsible for your injuries can help to relieve some of your burdens.
You may be able to recover damages for:
Medical expenses your loved one incurred due to the injury
Burial or funeral expenses
Loss of financial support from the decedent
Loss of companionship or guidance from the decedent
Emotional distress you've experienced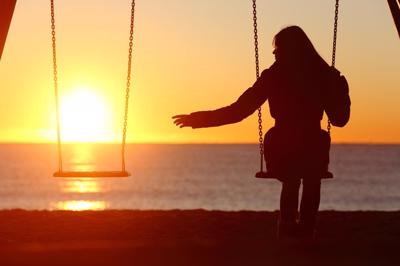 Wrongful death cases can stem from incidents like car accidents, slips and falls, and construction accidents. If you can prove all the elements of negligence, you have a chance of recovering compensation. Your lawyer will provide invaluable support during this time.
There is no set dollar value that can be placed on a life. Each wrongful death case is assessed on its own merit. The amount the defendant will have to pay is determined by many factors. These include the nature of your relationship to the deceased and the length of that relationship. How much you depended on the person will also be taken into consideration.
Pedestrian Accidents
Arizona is one of the deadliest states for pedestrians in the United States. Between January and June 2018, 125 pedestrians died. In comparison, New York, which has three times Arizona's population, only had 117 pedestrian deaths. Each year in Arizona, more than 1,500 accidents involve pedestrians and most of them involve people crossing the street.
Pedestrians are not blameless. Some text and walk or listen to headphones and don't pay attention to the road. Both these actions increase their risk of getting into an accident. However, motorists have a high duty of care towards pedestrians who have nothing to protect them when a crash occurs. Drivers who are drunk, fatigued or distracted are a danger to pedestrians. Those who fail to yield the right of way or run red lights and stop signs also create dangerous conditions.
Pedestrians who are hit by a bus, truck or car can suffer serious or even fatal injuries. Broken bones, lacerations, and contusions are common results. However, head injuries, back injuries, and internal injuries are particularly worrisome.
Catastrophic Injuries
Some personal injuries are worse than others. Catastrophic injuries are those which are severe. The damage is significant and may even be permanent. The victim may be physically disabled or their brain may be so damaged that they can no longer help themselves. Some even end up in a coma. Victims of these injuries may need round-the-clock care.
Catastrophic injuries typically involve amputations, severe burns, spinal cord damage, traumatic brain injury, and loss of vision or hearing. These injuries completely and permanently alter the victim's lives.
If your loved one has suffered a catastrophic injury, you need to ensure they get the compensation they deserve. The case is likely to be worth a lot more than the standard personal injury case. In addition, if the defendant acted particularly recklessly, or their actions were intentional, they may face criminal charges. A court may award you punitive damages.
While you can recover substantial damages from a case involving catastrophic injuries, you need a lawyer. It will be almost impossible to even calculate how much your case is worth on your own. It is best to focus on caring for your loved one while your personal injury lawyer handles the legal work.
Burn Injuries
Burn injuries can be painful and disfiguring and often, they require long-term medical care. Because they are so debilitating, they can result in financial, physical and psychological costs. Many victims find it very difficult to handle the aftermath of an accident which results in serious burns. They usually have to spend time in hospital and undergo physical therapy, surgical grafts, and counseling. Some have to spend months or even years under a doctor's care.
The mental and emotional strain is enough to bear without having to worry about how you will make ends meet. Experienced personal injury attorneys know how to handle burn injury claims and negotiate with insurance companies. We can help you to navigate the many challenges which will arise.
One of the key considerations in a personal injury case is determining how much compensation to ask for. This can be difficult with burn injuries because victims often need long term care. Some problems may continue indefinitely. Insurance companies usually try to settle shortly after the accident before the victim knows the full extent of their injuries. While it can be attractive to accept this offer, it is unlikely to be fair. You need to consider that you may need lifelong treatment.
Construction Accidents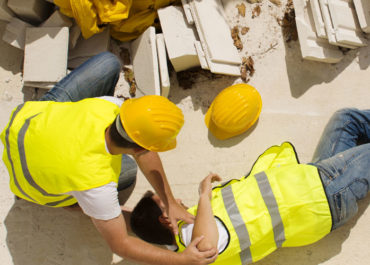 Construction is a very dangerous industry. So much so, the Census of Fatal Occupational Injuries found that a construction worker has a 75% chance of suffering a disabling injury over a 45-year career. That worker also has a 1 in 200 chance of suffering a fatal on-the-job injury. Construction workers face a wide range of hazards including:
Falls. When workers fall, they can suffer bone fractures, contusions, and head injuries. The greater the height, the more likely it is that the injuries will be serious.
Falling debris. Tools, equipment and building materials can fall and strike workers anywhere about the body, including the head.
Electrocution. Construction workers are often exposed to live electricity as they work with electrical equipment or wiring.
Equipment failures. Ladders, power tools, scaffolding and other common pieces of construction equipment can break or malfunction and lead to injury.
In Scottsdale and elsewhere in Arizona, all employers must provide workers' compensation insurance. This should kick in after most construction accidents. Even if the company only employs one part-time worker, they need to have a policy. Workers' comp provides compensation for employees who are injured on the job. It generally doesn't matter how the worker got hurt as long as the injury was caused by work activities. Workers should be covered for medical bills, lost wages, and disabilities.
Contact Nathaniel B. Preston at Warnock Mackinlay Law for a Free Consultation
We know that people suffering from personal injuries have a lot to deal with.  You may be facing a range of serious injuries including broken bones, internal injuries, brain trauma or burns. Alternatively, you may have lost a loved one due to someone else's negligence. We are committed to using our skills and experience to protect your rights during this vulnerable time. When you contact us, our Scottsdale personal injury attorney will help you to get the compensation you need.
If you want to recover damages, you need to contact Nathaniel B. Preston at Warnock Mackinlay Law. You must discuss your legal options while there is still time to get a successful outcome. Understandably, you may be reluctant to deal with insurance companies and lawyers while you are in pain but it's necessary. You only have two years to file most personal injury lawsuits in Arizona. If your claim is against a city or township, you may have just six months or less. While there are circumstances in which you may be able to get more time, you need to seek legal advice.
Your lawyer will assess the circumstances of your case and advise you accordingly. If you don't want your chance to get compensation to slip by, contact our office today. The first consultation is free, and you only pay us when we win your case.