Accidents involving group transportation vehicles or buses do happen. However, when they do happen the results can be serious. Passengers might suffer serious injuries regardless of which vehicle they were riding in. If you have suffered injuries in a Scottsdale bus accident, you should schedule a consultation with Scottsdale bus accident attorney Nathaniel B. Preston "Nate". Nate is an experienced bus accident lawyer who will help you throughout the legal process and fight to get you the compensation you deserve for your injuries.
Many Kinds of Bus Transportation
There are several different kinds of bus transportation in use today. Here are some examples of them:
School buses – Used to transport students to and from school every morning and every afternoon, school buses are also used to take kids on field trips and to school activities, such as sporting events and ballgames. School districts or a private school typically own school buses. However, there are some instances where a private company is contracted with by the school district to take care of the transportation needs.
Public transit – If someone doesn't have a car, they rely on public transit to get them where they need to go. Public transit can get you to and from work every day. Vehicles for public transit can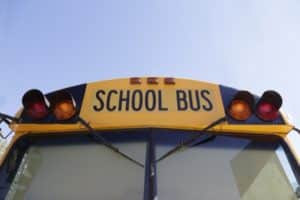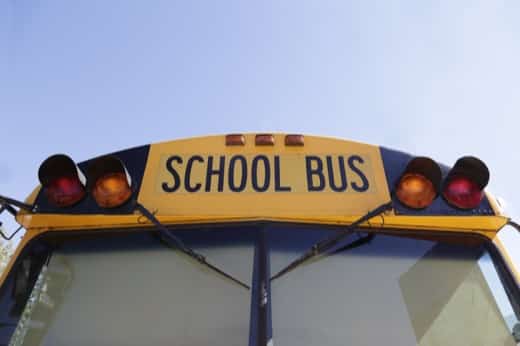 be owned by the local government entity, such as the city or county. A city or county might contract with a private company to manage a local public transit system.
Charter buses – A private charter bus is often hired by organizations and groups to transport them to corporate events, sporting events, family reunions, or even vacations. In cases like this, the private company that owns the vehicles also operates and maintains them.
Tour buses – Groups of people who are visiting multiple locations or who must travel a long distance to reach a specific location use a tour bus. Interest groups or professional tour companies hire tour buses. The tour bus company owns the buses and operates and maintains them. More often than not, the bus company isn't affiliated with the company sponsoring the tour.
15-passenger vans – If you have a smaller group you might use a 15-passenger van. Your group might provide its own driver and rent the van from a truck or car rental company.
What to Do After a Bus Accident
If you have been involved in a bus accident, you might be wondering where to turn or what to do. Here are some tips on how to handle the aftermath of a bus crash in Scottsdale AZ.
You should first check to make sure no passengers have been hurt. If people have been hurt, call the police and an ambulance. Be sure to stay with the injured until help gets there.
If the vehicle is operable, move the bus out of the way so traffic isn't obstructed or so it doesn't create a road hazard.
Exchange information with the other drivers involved. Exchange names, phone numbers, insurance company information and policy numbers.
Notify your insurance company of the accident as quickly as possible.
Don't take responsibility for the crash and don't admit fault. Never provide written or recorded statements about the crash to the insurance company.
Don't leave the scene of the accident until the police officers are finished collecting information.
Scottsdale AZ Bus Accident Liability
The liability for a bus accident depends on which vehicle was responsible for the crash. If it is determined that the bus was partially to blame, whoever is the bus owner or operator is liable. This might mean a private company, school district, city or county is liable for what happened. There is a strict statute of limitations regarding claims against government entities in Arizona. You must file a claim against the city, county, or other public entity within 180 days of the accident if that entity is responsible for your injuries. If you don't adhere to these guidelines, you could lose your right to seek compensation for your damages. Scottsdale bus accident attorney Warnock MacKinlay Law understands the complexities surrounding bus accidents. He will help you with any complications so you can make the right decisions.
Free Initial Consultation for Bus Accidents – Call Scottsdale Arizona Bus Accident Lawyer Warnock MacKinlay Law
Nate offers caring, compassionate representation while staying dedicated to getting you the compensation that you deserve for your injuries. Your initial case evaluation is completely free, and you don't pay Nate anything unless he recovers compensation for you.
If you or someone you love has suffered injuries in a Scottsdale bus accident, schedule your free initial case evaluation with Warnock MacKinlay Law by completing the online contact form or by calling (602) 600-6427 today.