Cyclists face a variety of risks and hazards out on the roads. These dangers might include loose gravel, potholes, cars and trucks, crowded sidewalks, construction zones, pedestrians, and more. Bicycle crashes can be very serious in nature because when a bike and its rider are hit by a car or truck traveling at even a lower or moderate speed the riders can suffer immensely. Injuries might include broken bones, head trauma, spinal cord injuries, amputations, paralysis or even broken bones. If you have suffered injuries in a Phoenix bike crash, you should consult with experienced bicycle accident attorney Nathaniel B. Preston. He will help you get the compensation you deserve to recover your injuries.
Common Legal Issues Faced by Scottsdale AZ Bike Accident Victims
Even if you are a law-abiding cyclist, you can suffer serious injuries in a bike crash. Even if you wear protective gear, such as a helmet, you can be severely hurt. Cyclists injured in a crash have mounting medical costs as well as loss of wages because of the inability to work during the recovery process. Sometimes long-term disabilities keep you from returning to work at all.
The negligence of a driver can result in a bike crash even if the vehicle and bike don't make contact. A car might turn in front of you, run you off the road, or cause you to swerve out the way which results in you crashing or falling. If you have been injured in a situation where you didn't actually come into contact with the car or truck, the insurance company for the driver might not believe that your bicycle accident was caused by the vehicle in question so they don't want pay damages. To proceed with these claims, you need experienced legal representation from someone who understands Scottsdale bicycle accident liability.
Bicycle Crash Prevention and Safety Measures
As a cyclist, you must always stay alert and adhere to the rules of the road. You need to avoid all vehicle blind spots, which means don't pull up to the right side of a car or truck. Make sure you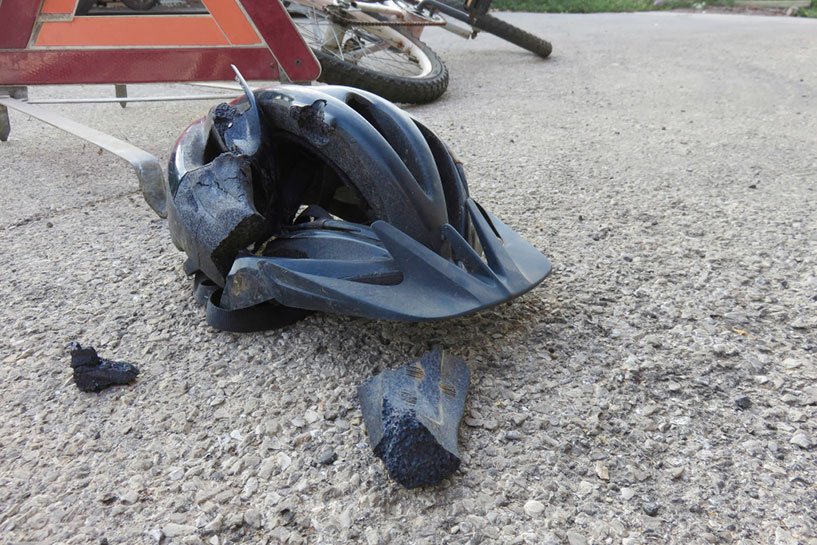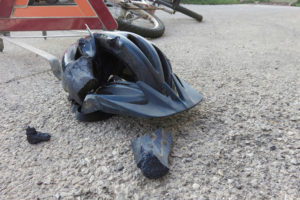 are ready to ride defensively to avoid a crash if the need arises. Practice doing this so you will be ready. Drivers of cars and trucks are less likely to see a cyclist, so you have to make yourself visible by wearing fluorescent colors during the day and by ensuring if you are out after dark your bike has adequate reflectors and lighting so you will stand out. Always make eye contact with drivers at intersections so you know they have seen you.
What to Do After a Crash
If you have been involved in a Scottsdale, Arizona bike accident, you should immediately call the police. The police will investigate the crash and complete a report. Don't leave the crash site and don't take responsibility or admit fault. If possible, take photos using your smartphone. Contact your insurance company and tell them about the crash. Even if your insurance company asks, do not provide them with a recorded or written statement about the bicycle accident.
The challenge for bicycle accident victims is demonstrating that any injuries received were caused either "in whole or in part" by another party and that party failed to exercise due care and that breach resulted in the accident. By proving that the other party is responsible, you can pursue the damages to which you are entitled. You are entitled to receive compensation if the injuries you sustained in the bike crash were no fault of your own. Compensation for damages might include hospitalization expenses, surgery, prescriptions, physical rehabilitation needs, lost wages, pain and suffering, emotional and mental distress, and property damages.
Free Case Consultation with Experienced Scottsdale AZ Bicycle Accident Lawyer
Experienced Scottsdale bike crash lawyer Warnock MacKinlay Law is dedicated to helping people recover the damages they suffered in bicycle accidents. Fighting to help you get the compensation you deserve; your initial case evaluation is free. You will not pay Nate anything unless he recovers compensation for you.
If you or your loved one has suffered injuries in a bike crash in Scottdale, contact lawyer Warnock MacKinlay Law for a free initial consultation regarding your claim. Use the website contact form or call (602) 883-0933 today.