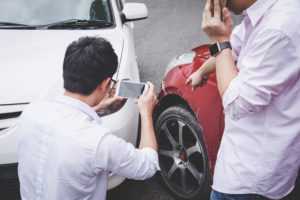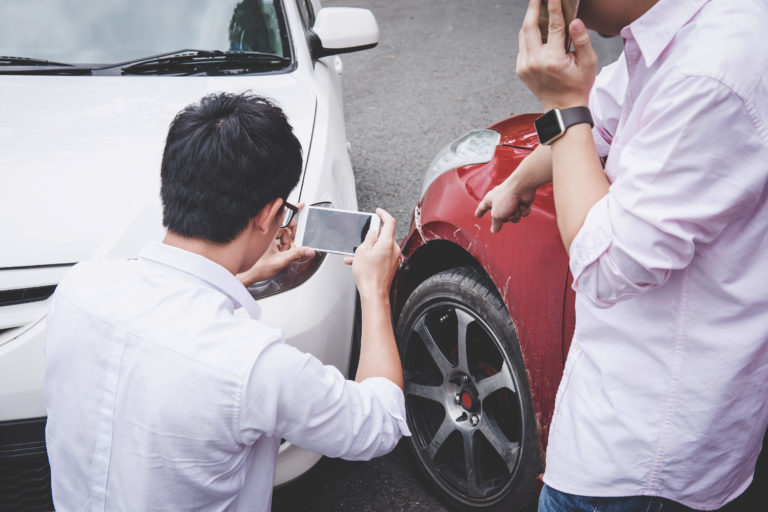 Busy roads always pose risks, no matter how cautious a driver may be. It pays to know what to do after a car accident happens to you. In Arizona alone, the state has recorded the past decade as its deadliest. Here, almost 130,000 total vehicle crashes happen every year. As summarized by the Arizona Department of Transportation, here are a few facts from its latest report:
Approximately, more than 2 persons die from car crashes in Arizona each day.
That means that one person is killed by a crash, every 8 hours and 56 minutes.
Arizona crashes injure at least 147 persons every day.
That means one person gets injured every 9 minutes and 46 seconds.
Children under 14 years account for 32 fatalities and 3,182 injuries from vehicle crashes.
If you happen to get involved in a car accident, below are the things you need to know.
Stop and Stay at the Scene
Remember these as they will greatly affect your possible car accident injury case.
Stop – The law requires you to do so. According to the Arizona Revised Statutes Title 28. Transportation § 28-662, "The driver of a vehicle involved in an accident resulting only in damage to a vehicle that is driven or attended by a person shall:  1. Immediately stop the vehicle at the scene of the accident or as close to the accident scene as possible but shall immediately return to the accident scene."
While the stop is necessary, make it a point to avoid obstructing traffic if the accident is minor. However, in cases where death, serious injuries, and damages are apparent, it is best to take pictures of the accident scene if possible and wait for the authorities to arrive.
Stay at the Scene – You must remain at the scene of the accident until all the necessary information has been duly reported.
The same law requires the driver involved in a vehicle accident that resulted in injuries and damages to provide the following:
Driver's name and address
Vehicle registration number
Assistance to the person injured
Failure to stop and stay at the scene of the car accident will result in a class 2 misdemeanor. This means that if you leave immediately, your license will be suspended. You may also be convicted for one year.
But, if you happen to be the one injured, you need to get medical attention as soon as possible.
Call the Police
You should notify law enforcement by calling 911. These are the reasons why you need police officers after a car accident:
The police officer will provide an investigative report that can be presented as case evidence.
Pieces of evidence gathered and documented by the police will help determine the driver at fault.
They will safeguard the accident scene, preventing further damage from oncoming traffic.
They can provide first aid treatment when necessary.
When talking to police officers, be as truthful as possible. Avoid exaggerating your story. Report all that you remember including the injuries you are currently feeling. All your answers will be filed in the police report. Therefore, everything you have said will affect your legal claims.
For serious injuries, you should call 911 immediately.
Collect Evidence
Did you know that "Crashes which occurred during daylight hours (6:00 a.m. to 6:00 p.m.) accounted for 72.3% of all crashes in Arizona"? Make sure to take lots of photos. If you can, walk and move a bit farther. Take shots of both vehicles in their current positions. Record videos from all sides and around the scene. Talk to the witnesses around the area. Write down their full names and contact information, especially the driver whom you collided with.
Everything you have collected may be useful in strengthening your case.
Take an Ambulance
The cost of riding an ambulance should be the least of your worries. There are crucial signs and symptoms that you need to watch out for. Go to the emergency room immediately if you are:
feeling dizzy, confused, or nauseated
having trouble seeing (blurred vision) or hearing (ringing in the ears)
experiencing headaches and it feels like it's pounding
bleeding heavily or wounded deeply (check for lacerations and punctures)
suffering from dislocated joints or broken bones
Never attempt to drive yourself to the nearest hospital after a car accident. Whether you are severely injured or not, this is not a good idea. At this point, you may still be in a vulnerable condition. You may end up in a second accident while on your way to the hospital.
Get Checked for Injuries
There are two kinds of injuries: Hard injuries refer to the obvious ones, like wounds and broken bones. Soft injuries, on the other hand, are the ones that are harder to detect. Sometimes the symptoms of soft injuries worsen after a few days. Therefore, it is crucial to be checked immediately for injuries that are not easy to see.
You need your medical report to prove that you have been injured in a car accident. Delaying medical attention may imply that the injuries were minor, or not caused by the car accident. It gives the other party's insurance company a chance to dispute your claim.
A prompt visit to the emergency room will record all the injuries you have sustained, placing weight on your personal injury claim.
Seek Legal Assistance
How soon should you call a lawyer after a car accident? As soon as possible!
The statute of limitations in Arizona is only a maximum of two years. That means if you do not initiate legal action within this period, you may lose your chance of filing for a settlement or a lawsuit.
An Arizona Car Accident Lawyer can help you gain rightful compensation and assist you in dealing with all the legal paperwork needed to prove who is at fault.
The other party's insurance company may take aggressive steps to reduce the settlement you are asking for. With a trustworthy lawyer defending your claims, you will receive the compensation that you truly deserve!