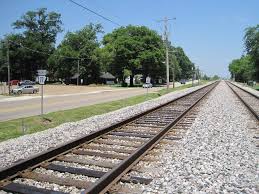 A woman has been injured after being struck by a train while she was walking on the train tracks in Phoenix Friday.
According to investigators, the accident occurred near 35th and Grand Avenues approximately 8:30 p.m.
Police say that the woman walked into a slow-moving train going approximately Police say the woman walked into a slow-moving train. The train was reportedly going approximately 18 miles an hour.
The woman was taken to an area hospital and treated for non-life-threatening injuries.
The incident is still under investigation and authorities are uncertain as to why the woman was walking on the tracks.
If you or a loved one has been injured in an accident involving train, contact the offices of Warnock MacKinlay Law today. You and your loved ones may be entitled to compensation.
Nate has years of experience in successfully representing clients in accident and personal injury cases and he can help you as well. Expenses due to medical costs, damages, increased insurance rates, along with other legal and insurance concerns are best handled through the help and guidance of a legal professional.
Nate will be happy to discuss the situation surrounding your case as well as insurance concerns you and your family might have. Your initial consultation is free of charge. Contact Warnock MacKinlay Law today for your free consultation and legal analysis. Our staff will happy to speak to you about whenever you need. Contact Nate today at 602-600-6427, or you may fill out the web form here on our site.