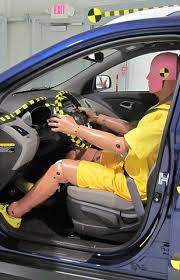 A two-vehicle crash in downtown Phoenix has left three people injured in an accident that happened on Thursday.
Phoenix Police Officer James Holmes said that the crash occurred at 7th Avenue and Jefferson that involved a Phoenix Police Department Tahoe and a pick-up truck and two pedestrians when the pickup truck failed yield to oncoming traffic while making a turn. The pickup clipped the police vehicle sending it into two pedestrians who had been standing on the sidewalk at the time of the accident.
The two pedestrians and the driver of the pick-up were injured in the accident and were taken to an area hospital. Both pedestrians remain in the hospital and are listed in stable condition. The driver of the pickup truck was treated and released.
The officer was evaluated by paramedics at the scene of the crash and was uninjured according to Holmes.
No matter what type of transportation you choose, whether it is by car, bus, bicycle, or even your won foot power, there is always the potential for getting into some kind of accident. Even when taking every safety precaution, accidents happen, and always when you aren't expecting them to.
If you or a loved one has been injured in any type of accident, having an attorney who can help you is important. This is especially true if you are hurt through no fault of your own. If you have been hurt in an accident, then call the law offices of Warnock MacKinlay Law today.
Nate will be there for you and your family whenever you've been hurt in an accident. Nate works with the accident victims for both personal injury and accident cases. Contact Nate today for a free initial consultation and legal analysis at 602-600-6427.