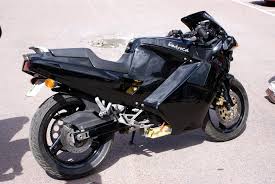 Motorcycles are a popular form of transportation, and can be an economical and fun way for riders to go from one point or another. However, even when motorcyclists and their passengers take every precaution necessary in order to stay safe, an accident can happen.
That is what happened when a two-vehicle accident left a motorcycle rider in serious condition after being struck by another vehicle in Phoenix on Thursday. According to authorities, the accident occurred near 32nd Street and Bell Road.
The rider, whose identity was not immediately released, was taken to an area hospital in serious condition where they underwent surgery.
Being involved in a motorcycle accident can cause very serious injuries or even death. There are ways to lessen the severity of injuries if you do get into an accident. Some of the ways to ensure motorcycle safety to you and your passengers are:
* Always make sure you and your passengers wear a helmet.
* Check the to make sure headlights, turn signals, horn, brakes, brake lights are all in working order.
*Be sure to check your tire pressure before setting out and making sure it is at the proper PSI as outlined in your owner's manual.
*Be on the lookout for hazards on the road such as objects in the roadway, rough terrain or changes in road conditions and most importantly, are aware of other vehicles with drivers that may not see you.
If you or someone you love has been in any type of accident, you may be entitled to compensation. Medical costs, damages, increased insurance rates, along with many other legal and insurance concerns are best handled with the advice of an attorney.
Rather than going it alone, contact the Law Offices of Warnock MacKinlay Law today. Nate serves clients in the Phoenix area and he can be there to help you after your accident as well.
Call us today for a free consultation and find out what your options are. You may reach us at the number on your screen or by using our web form.