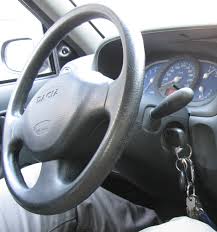 Woes for General Motors involving the ignition switch in millions of vehicles are back in the news once again. In a Manhattan federal courtroom last week, opening statements for a case involving a fatal crash in 2014 on an icy bridge in Louisiana began. Even though legal counsel for General Motors claims that the company was not at fault in the case, the company has continued to be bombarded by a flood of claims.
Even with the recall, new litigation reveal that the U.S. automaker continued to sell vehicles that had the faulty ignition switches to unsuspecting consumers. Among those vehicles affected are the popular Chevy Cobalt and other small cars produced by GM.
It is believed that the ignition switch issue affects more than 30 million automobiles. The problem comes when the switches can slip out of the on position causing the vehicle to stall, knocking out power steering, affecting brakes and turning off airbag functionality. Although GM claims that the issue, litigations against the company continue.
In a related case, Randall Jackson, a lawyer for a man and woman involved in an accident that took place on a busy New Orleans bridge, urged jurors to hold GM accountable, saying the car's ignition switch contributed to the accident. Jackson spent most of his opening statement underscoring to jurors on the case that GM had knowingly failed in informing the public of the ignition switch defect.
He called it a "case about broken promises by a broken company."
In September of last year, General Motors released a statement that announced that the company would settle some 1,385 death and injury cases for $275 million and a class-action shareholders' lawsuit for $300 million.
The claims covered in the announced settlement covered cases of 124 deaths and 275 injuries while the GM fund rejected some 90 percent of the 4,343 claims that it had received regarding the ignition switch defect.
Fighting for those who have suffered from a personal injury, wrongful death and product liability cases are all a part of what Warnock MacKinlay Law has devoted his legal practice to. Companies who manufacture and sell products to consumers should take every responsibility to ensure that what they are offering is safe. When something is defective and causes injury or death, that company should be held responsible to those who were harmed.
Nate will be happy to discuss your situation in your accident case. Your initial consultation with Nate is free and you are under no obligation whatsoever. You can contact Nate at 602-600-6427, or fill out our web form to reach us whenever you need us; 24 hours a day, 7 days a week.