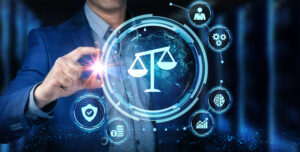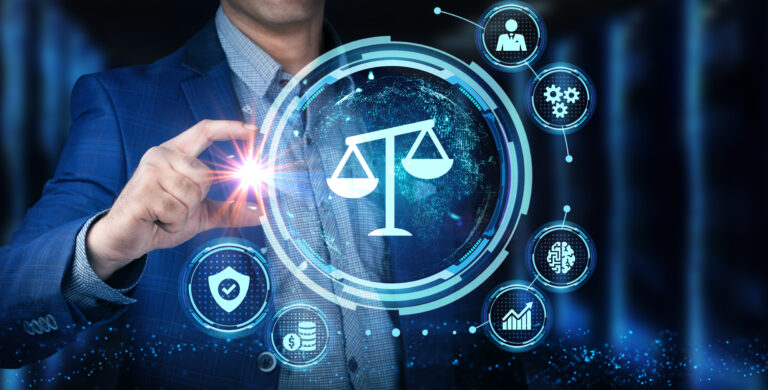 Hiring an accident lawyer online can be the key to a successful claim. True, traditional methods such as office meetings and phone calls still seem to be the best options. But finding an accident lawyer through online channels offers convenience like no other.
Use Search Engines to Find an Accident Lawyer Online
Finding an accident lawyer online is easy if you know where to start. A recent study showed that Google is still the primary source for lawyer research. In the said survey, 86% of the respondents chose Google over other search engines when looking for a lawyer to hire.
Before hiring an accident lawyer online, you must first learn how to use search engines effectively. Otherwise, you may be overwhelmed with the hundreds of pages that will turn up on your search. We recommend using these techniques to narrow down your options:
Enter brief phrases instead of sentences

Instead of typing, "Where can I find accident lawyers?", type "accident lawyers" instead. By getting rid of irrelevant words, your search becomes faster and easier. Always choose the exact phrase of the topic which you are looking for.

Use keywords 

The keywords are the exact terms that are usually used in online searches. The term, "accident lawyers" is already your keyword. You can also use related phrases such as "personal injury lawyer" or "injury attorney" when looking for an accident lawyer online.

Include your location with the keywords

Add location to your keywords to get relevant results. For example, you need legal services in Arizona. Your keyword could be, "accident lawyers in Arizona". Similar results may turn out if you use keywords such as "injury attorney AZ" or "personal injury lawyer AZ". To narrow it down further, it is best to add the city along with the state. For example, you are looking to hire someone in Phoenix, Arizona. Therefore, your keywords will become "accident lawyers in Phoenix Arizona".

Pause your search after the third page

Usually, the most relevant law firms will be listed on the first few pages of Google. Thus, it makes sense to pause your search upon reaching page 3 of the results. If you have already found a few prospective lawyers, it may be a good idea to start visiting their websites now.
Spend a Day or More Before Contacting a Lawyer
In the same study mentioned above, around 65% of people would spend more than a day on research. While it may sound like a tedious thing to do, foregoing instant decisions makes sense. Search engines would place ads at the topmost part of the page, making some law firms more noticeable than others. If you just click on the first name that appears, you may miss the better options below. Take time to study the online presence of the lawyer before making inquiries.
If you are trying to hire an accident lawyer, talk to the one who has trial experience. Better yet, choose a lawyer who has a high record of successful cases. Having a lawyer who is willing to take your case to trial makes the difference when negotiations fail to reach a settlement.
Read Client Feedback Before Hiring an Accident Lawyer Online
Still, citing the same legal consumer survey, 89% of potential clients pay attention to ratings. 4 stars or higher ratings provide a glimpse of the law firm's quality of service. However, not all glowing reviews are trustworthy. Doubt exists when you can only find them on the lawyer's website.
Fortunately, there are ways to validate the reputation of an accident lawyer online. Google Reviews, for example, allow past clients to write their feedback after their legal experience. Google Reviews are a great way for you to know the kind of service you can expect from a prospective attorney. Better yet, a high number of positive reviews show that the lawyer is consistent in providing excellent legal service.
To illustrate, you may be looking to hire an accident lawyer in Scottsdale, AZ. One of the firms that would turn up in the search was Warnock MacKinlay Law PLLC. Take a good look at its large number of Google Reviews. At the time of this writing, the firm currently has over 200 reviews. Skimming through, you can sort the feedback by relevance, recency, and often used words. By reading client reviews, you will now see that this law firm makes its clients happy and satisfied with the settlements they receive. That is the kind of feedback that you should look for.
Find Out How the Lawyer Charges for the Legal Service
If you think that you may only find out the answer after your inquiry, then you might be surprised. For most accident victims, knowing how your lawyer charges is a deciding factor. Fact is, you can already read about this on the law firm's website. It is a common practice among personal injury lawyers to offer a free consultation.
Moreover, you can find an accident lawyer online who works on a contingency basis. This means that there is no charge unless the lawyer recovers compensation for your injuries on your behalf. You are not obliged to pay money if the legal service is unsuccessful. Best of all, try to check the FAQs (frequently asked questions) page, so you do not miss out on other important details. For example, your injury lawyer should state that he/she will not recover an amount more than what you will receive for your compensation.
All of these things might sound like a lot of things to do. But hiring the right accident lawyer online or offline is crucial to getting your compensation. It is not just a meager settlement, because the liable parties will likely pay the amount that you fairly deserve when a lawyer represents your case.