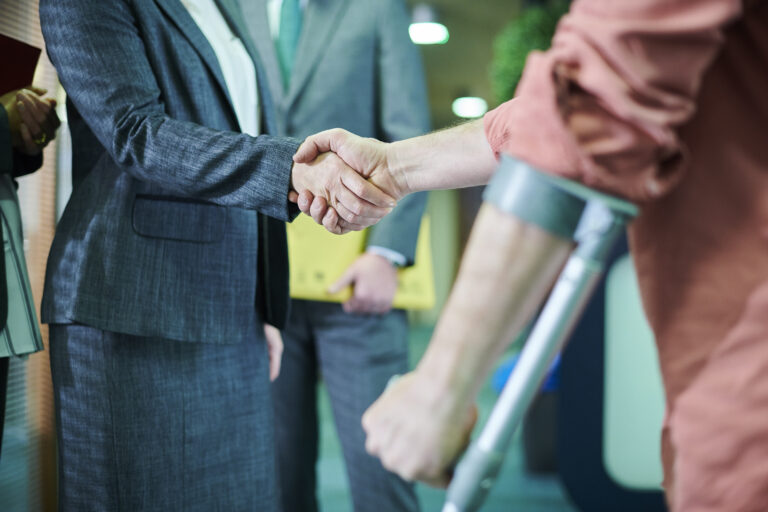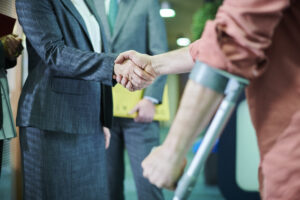 Hiring an injury lawyer is a wise move for victims of accidents caused by negligence. If you or your loved one have been injured due to someone else's fault, this can help you seek better compensation. The claim process is complex and tricky. A legal representative can provide you with invaluable assistance while protecting your best interests.
So, how do you find a good lawyer for personal injury? Below are some tips which can help you in choosing the right one:
Search for a dedicated personal injury lawyer
A dedicated injury lawyer is what you need for personal injury cases. There are a lot of complexities involved in personal injury law. While there are lawyers who handle various types of cases, the one who practices injury law exclusively usually knows better. Personal injury lawyers focus on their specialization and take cases to trial. They know all the tricks that insurance companies try to pull off to reduce settlements. From experience alone, personal injury lawyers have tried and tested strategies that can help you win your case.
Seek injury lawyer recommendations from friends, relatives, and acquaintances
Past clients are the ones who know the injury lawyer best. Even better, is when you can get a recommendation from someone you can trust. A co-worker or a friend may have had a good experience working with an injury lawyer. That may be a good start. You may consider the recommended lawyer after discussing your case with him/her.
Find injury lawyers with relevant trial history
It is important to find injury lawyers who are highly skilled in court trials. Our injury lawyers at Warnock MacKinlay Law are willing to take your case to trial when necessary. From negotiations to arbitrations and trials, we have seen and heard almost everything from all kinds of defendants. Moreover, lawyers with relevant trial histories would know how to strengthen your case, and put up a good fight for justice.
Select someone who is affiliated with renowned legal organizations
An injury lawyer can learn so much more by collaborating with his/her colleagues. From sharing best practices and proven strategies, they keep themselves updated. In the world of insurance negotiations, settlements are reduced to the least amount possible. More often than not, insurers and defendants would try to come up with new tricks to lessen their liabilities. Therefore, lawyer groups are a great source of new information. An injury lawyer who is a member of distinguished state and national legal associations might be a good choice.
Get the injury lawyer with excellent communication skills
When looking for an injury lawyer, remember how well he/she communicates with you. Get the one who can explain well while listening to your concerns. A good lawyer respects your inputs and considers your requests while handling your case. He/she knows that your decisions will contribute to the success of a case. Make sure that the lawyer keeps you updated and well-informed.
Our injury lawyers at Warnock MacKinlay Law provide top-notch service. You will never have to worry about the progress of your case. We return all calls and answer inquiries promptly.
Hire a trustworthy lawyer
How do you know if you can trust a particular lawyer to handle your case?
If you can talk to his/her past clients, then that is a good sign.
Looking up for online reviews about the law firm is also a wise thing to do.
A lawyer who represents defendants more than claimants may not work in your favor if you are seeking compensation.
Accreditations, certifications, and recognition from respected organizations also say a lot about a lawyer or a firm's reputation.
Injury lawyers who work on a contingency fee basis are also a good choice. This means that attorney's fees will only be charged if your case wins.
One important thing to note, though, is the percentage collected afterward. We at Warnock MacKinlay Law will only charge you with the fees incurred if the resolution ends in your favor. Thus, we assure you that the fees we collect will never be higher than your portion. You can trust us to get you the best possible compensation for your injuries.
Choose an injury lawyer with a high success rate
What is a high success rate?
For injury lawyers, it is a proven history of high settlements. Even better, is a significant record of verdicts won for their client's favor. There are lawyer organizations that recognize highly awarded cases. The Million Dollar Club from the American Academy of Attorneys is an example. It is a badge of honor for lawyers who can win a million dollars' worth of settlements or more for their clients. Warnock MacKinlay Law is a member of this club, having recovered over $500,000,000 in compensation for our clients.
Our high success rate is the result of our extensive experience in various types of personal injury cases. We achieve this by doing the following:
We focus on each case and do not stop working until it is resolved.
By starting right away,  we are able to explore all the aspects of the case.
Private investigators are part of our staff, leaving no stone unturned.
Our network of experts and authorities helps us build a stronger case.
We evaluate your case to determine a fair monetary recovery for you.
We use our negotiation skills to reduce medical bills.
Finding a good lawyer for personal injury will increase your chances of getting higher compensation. Whether the case goes to trial or ends up in negotiation, depends on the lawyer that you hire. Choose the one who offers high-quality legal service and superior representation.