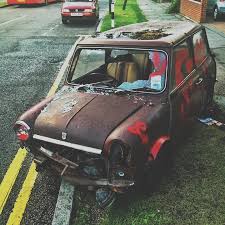 An accident involving a landscaping truck that happened last week in Goodyear has left five people injured.
Authorities say that the crash occurred at approximately 7:00 a.m. on Thursday morning near Pebble Creek Parkway and Clubhouse Drive, located south of Indian School Road when a landscaping truck with four occupants was traveling southbound on Pebble Creek. A woman driving a vehicle that was traveling northbound turned left onto Clubhouse Drive, failing to yield to oncoming traffic.
Emergency crews that involved approximately 30 firefighters from the fire departments of Goodyear, Avondale and Buckeye were on the scene of the crash. The driver of the landscaping truck had to be extricated from the vehicle using the Jaws of Life. He was transferred to Abrazo West Campus Trauma Center in serious condition.
Two additional people were transported to Abrazo West Campus Trauma Center and are listed in guarded condition while two others were transported to Abrazo West Campus Emergency Department in stable condition.
No further details were released regarding the accident.
Picking up the pieces and getting your life back together after an accident or personal injury can be a challenge. No one ever expects an accident to happen, but being seriously hurt can leave a person and their loved ones struggling to know what to do next. It is in a situation such as this when having an attorney like Warnock MacKinlay Law on your side is so very important.
Nate is dedicated to the needs of his clients in personal injury and accident lawsuits and is committed to helping them receive the compensation that they deserve. Whether it is an automobile, on the job, or any other type of accident, Nate can help and he can act as a contact that will go between you and the insurance companies.
If you or a loved one has been injured in an accident in the state of Arizona, give Warnock MacKinlay Law, attorney, a call. Nate also speaks fluent Spanish in order to more effectively help meet the needs of his clients across the state. Contact us today to set up a free initial consultation and legal analysis by calling 602-600-6427.