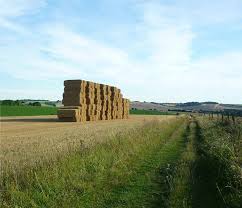 One person has been killed and another person injured in a farm accident in the West Valley. According to Officer Christopher Hegstrom with the Mericopa County Sheriff's Office, four men had been independently contracted to remove a large tarp that was covering a stack of bales that was eight bales high, eight bales deep and 15 bales long. In the process of removing the tarp the front bales in the stack fell over, crushing one of the four men with nearly a ton of bales.
The other men who had been contracted received only minor injuries while attempting to avoid the falling bales.
Many people who've never worked on a farm don't realize that farm work can be dangerous. Farm accidents can cause serious injuries and even death as it did in this tragic case. For anyone who works or owns a farm, safety is always a concern.
In the case of farm accidents, it can be complicated to find out just what happened or who may be responsible. If you or a loved one has been injured in a farm or any other kind of accident, you may be entitled to compensation. You need an attorney who can help you and your family receive the benefits and compensation that you are rightfully entitled to by being hurt through no fault of your own. That is the time to call the law offices of Warnock MacKinlay Law.
Our firm handles both personal injury and accident cases in the Phoenix area. Contact us today for a free initial consultation.