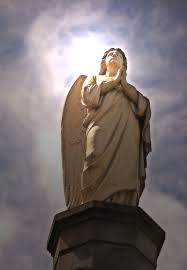 The surviving family members who lost a mother, a sister and three children want to find the kind motorists who stopped after an accident that happened near Tombstone.
One year ago, the Curley family was returning from a trip to Tombstone, Arizona when the pickup truck they were driving had a separation of one of its tires. The family's vehicle crossed the Interstate 10 median and struck a big rig. There had been no median divider that might have prevented the accident.
Tracy Blackmore, who had been driving the truck at the time of the fatal crash, said that it feels like an eternity since the crash happened.
Video that was taken of the scene of the crash showed more than a dozen motorists trying to save the family. Even though family members ultimately lost their lives, the family says they will never forget those whom the family refers to as the "I-10 Angles". The family is grateful that in their family members' time of dying, strangers made sure that no one was alone.
The family plans to hold a celebration of life for their family members who died. And they would like to see these kind strangers there.
An accident involving a motor vehicle, no matter what the circumstances, can be devastating. Just the medical expenses and other costs surrounding recovery can be staggering. The costs of long term recover and the tragedy of funeral expenses is always expensive. Add pain and suffering to all of that and an accident can leave accident victims and their families feeling overwhelmed and with no idea of where to turn for help.
If you or a loved one has been involved in an accident, call the offices of Warnock MacKinlay Law for your free consultation. We will be happy to discuss your case and tell you your legal options. Contact us today.