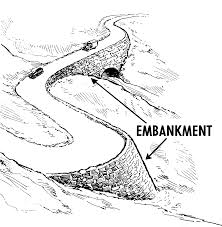 A man recently lost his life after the Jeep he was driving plunged some 80 feet down an embankment in a remote area located in Chino Valley last weekend.
According to the Yavapai County Sheriff's Office said that three people were in the car at the time of the fatal accident. They include a man in his 30s and a 5-year-old child who were passengers in the Jeep. The man and child sustained injuries that were not considered life threatening, but the driver did die at the scene.
Deputies were called to the scene at approximately 8 p.m. Sunday when the passenger and child had hiked for about an hour after the crash to seek help. It took a helicopter to locate the overturned vehicle.
If you or someone you love has been involved in, injured or tragically killed in any type of accident, you may be entitled to compensation. Medical costs, damages, increased insurance rates, funeral costs along with other legal and insurance concerns are best handled through the advice of a legal professional.
At the Law Offices of Warnock MacKinlay Law, we can be there to help you after the accident. Call us today for a free consultation and find out what your options are. Contact us at the number on your screen or by using our web form.