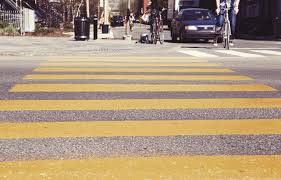 A woman has died while crossing the street in Phoenix last week.
The unidentified pedestrian was a 59-year-old woman who was attempting to cross at 61st Avenue and Indian School.
According to Phoenix Police Department investigators, the driver was not impaired in any way nor was speed a factor in the fatal accident.
There is no doubt this accident is a tragedy. Even if no criminal charges are filed against the driver, it would not be surprising if the surviving family members of this woman will be seeking some sort of resolution in civil lawsuit. No amount of money can ever alleviate the suffering of losing a loved one, but compensation can help greatly with final expenses.
Attorney Warnock MacKinlay Law is dedicated to the needs of his clients in personal injury and accident lawsuits and is committed to helping them receive the kind of compensation that they deserve. No matter if the accident involved an automobile, an on the job accident, product safety or any other type accident that caused injury or death, Nate will be there to help.
The aftermath of such an accident can leave a mountain of expenses and can leave families feeling overwhelmed and without any idea of where to turn. Warnock MacKinlay Law is ready to help with this as well as being able to serve as a contact person to interact with you and the insurance companies and others connected to your case.
If you or a loved one has been involved in any kind of accident, it may be possible for you to receive compensation depending upon the circumstances surrounding the accident.
When you have questions, then Nate will be there to answer them for you. He will be there to give you advice and help in getting you and your loved ones the compensation you deserve.
Call Nate today to schedule a free consultation and legal analysis. You may reach him at 602-600-6427. Nate also speaks fluent Spanish to better serve his clients in the state of Arizona.