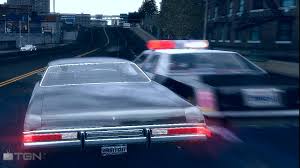 A man has died in an accident southwest of Whitefish when he attempted to pursue his wife who was in another vehicle.
According to Flathead County Sheriff Chuck Curry, the man, Bruce Eugene Boles, 55, got into an argument with his wife on Wednesday afternoon. Boles' wife drove off in her vehicle while he got into another vehicle and took off in pursuit.
Sheriff Curry indicated that during the "mobile domestic violence event" the two vehicles made contact with each other. Boles' vehicle veered off of the road and rolled at approximately 2:30 p.m. Boles was thrown from his vehicle and died at the scene of the accident.
The fatal accident is still currently under investigation. However, authorities do not believe that Boles' wife contributed to the cause of the crash.
There is no doubt that facing DUI or other substance related charges is a life-changing event. No matter what the circumstances may be in your own situation, however, having an attorney who will work on your side is important. You need a legal professional fighting for you to ensure your rights are protected.
If you or a loved one is facing a charge of drunken driving, that is when to give Nate a call.
When you call, we will schedule an appointment for you to speak to an attorney who will listen and go over the details of your case with you. After your free consultation and legal analysis, we can get started on your defense. Contact us today.