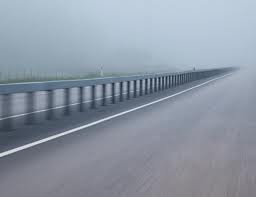 A case that will soon be decided by the Arizona Supreme Court will determine whether or not a a multi-million dollar freeway collision judgment will be allowed to stand or go to review. Here's what we know so far.
In 2007 Diana Glazer was injured and her husband and daughter were both killed when the family had been traveling westbound on Interstate 10 in their minivan when an SUV was forced off the freeway and into the eastbound lanes. The SUV crossed over the median and into the Glaser's vehicle. There had been no median barrier in place at the time of the crash.
Legal counsel for the Glasers and advocates for increased highway safety accuse the state of Arizona of abdicating its responsibility to install barriers in the median of I-10 in order to prevent further serious accidents along more dangerous stretches of the highway located between Phoenix and Tucson.
There have been a number of accidents on the interstate which might have been avoided if median barriers had been installed by the state.
A jury awarded the survivor of the collision in the Glaser case $7.8 million and found that all fault rested on the state for failing to keep the roadway safe for motorists. The Arizona Court of Appeals upheld the judgment in April of this year.
The state's Supreme Court is due to consider the case. However, they may decline to review it, which would still let the current judgment stand.
Even if the case is decided in favor of the Glasers, there can be no amount of money in the world that will ever replace the loved ones who have been involved in a fatal accident. Even when those at fault are held responsible, costs can mount up and leave survivors feeling overwhelmed. Contact us today for a free initial consultation.