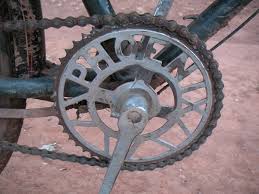 Thanks to the great weather in Phoenix, cycling is a popular activity. With enough water and a bike in good condition, you can go wherever you like. But cyclists also have to share the road with motorists. One wrong move from either party can end up causing an accident.
An accident at 32nd Street and Thomas Road has put a cyclist in critical condition. The cyclist crashed into a vehicle in the early morning hours and was taken to the hospital. Police do not suspect speed or intoxication was involved in the crash.
Finding the fault in these cases is critical for any future compensation claims. Did the cyclist follow the rules of the road? Did the driver not see the cyclist and caused the crash? Investigation is crucial. The police's story will have a lot of merit, but the help of a good accident attorney can also help you fight for your version of events in the court room.
Don't take your injuries lying down. Warnock MacKinlay Law is ready to help you in your personal injury case. For a free, no-obligation consultation, call the number on your screen or fill out our web form located on this page. Warnock MacKinlay Law serves the city of Phoenix.