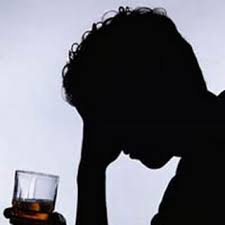 An alleged driver who is being charged with driving under the influence crashed his vehicle through a fence in the early hours of Thursday morning. The driver then fled the scene leaving his injured wife inside the vehicle.
According to authorities, the man crashed into a fence made of wrought iron at an apartment complex located in the area of Dunlap Avenue and 17th Avenue at approximately 2:00 a.m.
A resident from the apartment complex came out after hearing the crash found the driver's wife lying on the ground, suffering from a head injury sustained in the crash.
An eyewitness who knows the man and woman involved in the crash said that the male driver attempted twice to back up the vehicle. When the driver couldn't back up he then drove through the fence and into the apartment complex. He then drove around a corner where he proceeded to knock down a transformer before striking a tree. The man then got out of the vehicle and fled the scene of the crash, leaving his wife behind.
Police said the driver then went to his home where he changed his clothes and then climbed into his bed, pretending to be asleep.
Before the accident, the couple had left their two children, ages 5 and 14 home alone so that they could go out drinking.
The wife was transported to an area hospital and is being treated for a head injury.
The driver is currently facing multiple charges including DUI, hit-and-run or fleeing the scene of an injury accident and child abandonment.
Getting behind the wheel of a motor vehicle after you have been drinking shouldn't be anything that anyone attempts. Fleeing the scene of an accident is also considered a cowardly act and one that most courts look unfavorably upon once you are caught.
An accident involving a motor vehicle, no matter what the circumstances are, can be devastating. Just the medical expenses alone – along with the other costs surrounding recovery can be staggering. If you add pain and suffering to the equation or pending charges of DUI, it can leave a person with no clear idea of where to turn to for help.
If you or a loved one has been involved in an accident, call the offices of Warnock MacKinlay Law for your free consultation. We will be happy to discuss your case and offer the help you need. We will take the time to listen and to help you navigate through not only your legal concerns, but those surrounding insurance as well. We have years of experience in personal injury and accident cases and we are here to help you as well. Your initial consultation and legal analysis is free of charge or obligation to you. We pride ourselves on providing sound, successful strategies in helping you reach a satisfactory settlement. Contact us today.