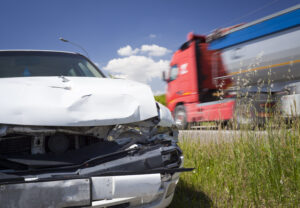 Living in a state with one of the most dangerous roads in the US, hundreds of Arizona truck accident victims suffer every year. The Interstate 10 alone, which stretches from Phoenix to California, is where most traffic deaths occur. On the other hand, the steep road of Interstate 17 is where most delivery trucks frequently crash into other vehicles in the area.
Truck accidents in Arizona come from all types of makes and models. It could be anything from tractor trailers, concrete mixers, garbage trucks, tow trailers to fire trucks and tankers. Few accidents also involve motor homes and even school buses. Thus, we recommend extreme caution when traversing the roads alongside these large vehicles.
So, what do you do if you or your loved one were injured in a recent truck accident in Arizona? We prepared this quick guide for you:
On Seeking Medical Attention
The first thing to do after getting involved in a truck accident is to call 911. You may not notice it immediately, but you may be injured if you crashed into something that's twice or thrice the size of your vehicle. The shock and adrenaline rush may hinder your ability to feel pain at the moment.
Some auto and truck accident victims discover their injuries when symptoms later appear. Some injuries only manifest days and even weeks after the accident. Do not delay getting a checkup, as some of these injuries may get worse and become more debilitating if left untreated:
Whiplash/ muscle strains
Bone fractures
Herniated disc / spinal rupture
Organ damage
Brain trauma/ head injuries
But there's a crucial reason why you have to get those injuries checked immediately. You see, insurance companies will attempt to find all sorts of excuses to lowball your claim. Delaying medical attention will make it seem like your injuries are not as serious as they appear to be. Others may argue that something else caused your injuries, and not the truck accident itself if you waited too long before the checkup.
Gathering Truck Accident Evidence
The crash site is where you could gather as much evidence as you can. Take photos and videos of the aftermath. If you don't have the energy, try to ask someone else to do it for you. Also, try to get the contact details of any possible witnesses in the area.
Firsthand evidence is the ideal proof in injury claims. However, due to the impact of the collision, truck accident victims may become too weak to even move around. When this happens, crash investigators may rely on footage recorded by traffic surveillance cameras at the accident scene. There is also a big possibility that nearby cars might have captured the moments of the accident on their dashcams. This is why talking to witnesses is a must.
Another type of evidence that we recommend is creating a record of your accident-related injuries. As we have discussed in earlier posts, you may keep track of your pain severity through journaling. Writing about how you suffer in your daily activities as a result of the accident can help prove the extent of your losses. This will help your medical providers assess your rehabilitation needs along the way.

Dealing with Insurance Representatives
Do you know that Arizona is a comparative fault state? The court may reduce the value of the damages presented in a claim if they find that the claimant is partially at fault. This can be devastating especially for truck accident victims, who usually suffer serious injuries. The main goal of insurance companies is to limit liability. The comparative fault law makes it easier for them to do so.
Therefore, we say no. Please refrain from speaking with insurance representatives. No matter how insistent and helpful they may seem, they are protecting someone else's money. These people are out to lessen the value of your claim in every way possible.
Filing a Claim in Arizona
You should talk to a lawyer as soon as you can after the truck accident. Considering the statute of limitations in Arizona, you have to file your claim within two years. If it's a government truck at-fault, you have to file even sooner. With all the investigations and paperwork involved, you should be able to start immediately. You see, truck accident victims may go through a more tedious claiming process than other auto accident victims. Here are the reasons why:
Truck accident victims tend to suffer more serious injuries due to the crash impact of a larger vehicle.
Trucking companies may attempt to dispose of or destroy potential evidence against them.
Insurance providers of trucking companies are well-skilled in deflecting fault and reducing liability.
Requesting for a truck driver's logbook, driving history, as well as truck maintenance records may take time to obtain.
Several parties may be at fault due to negligence. It takes a lot of investigations to determine liability. Aside from the driver, the accident may also be the fault of the trucking company, loading service, truck maintenance, and parts manufacturer.
Multiple at-fault parties mean there are also multiple insurance companies to deal with. This raises the complexity level of the claim. Liable companies will likely pass the blame from one party to another, thus prolonging the case.
On Finding the Right Truck Accident Lawyer
If you want to get the maximum recovery for your losses, you should talk to a lawyer who specializes in truck accident cases. With all the complexities of truck accident claims, you need a legal expert and not just any other personal injury attorney.  Find someone who has a record of successful recovery and trial experience.
Are you one of those truck accident victims who are currently struggling financially? Well, don't lose hope. There are truck accident lawyers out there who are willing to take your case on a contingency basis. Just like our legal team, once we handle your claim, we take care of all the upfront costs. We only take a percentage after settlement/ recovery. If you are worrying about how you can afford medical treatment, we can also negotiate the medical bills for you.
The key is to look for a lawyer who sees you as a person and understands your pain and suffering. The right truck accident lawyer will pursue the best possible compensation that you need and deserve.