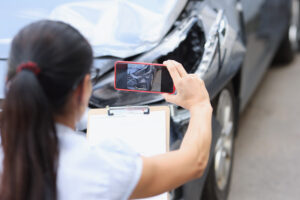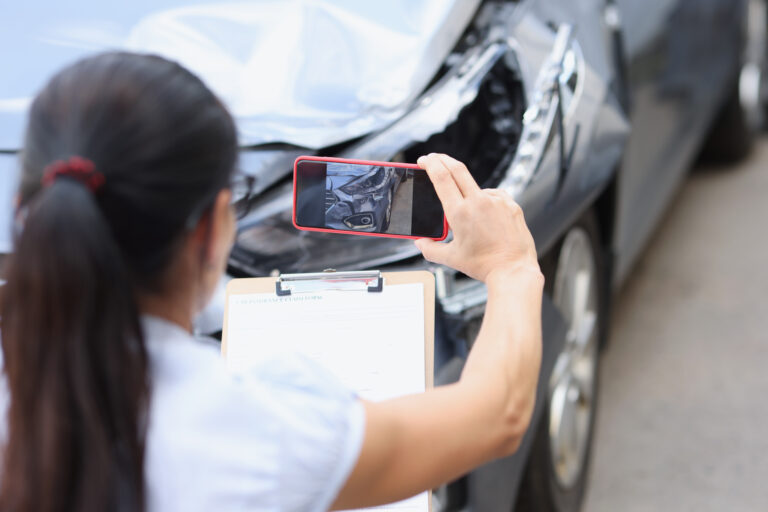 Car accidents may result in serious damage to life and property. If you have been a victim of a reckless driver, you should hold the liable party accountable. You need to present evidence if the car accident left you injured and suffering. You should not bear the consequences of someone else's negligence. Thus, you should file a personal injury claim to seek compensation. Gathering enough car accident evidence is not an easy task, but you must do it. An experienced injury lawyer can help you assess which types of evidence can prove your claim. So, what evidence is needed for a car accident injury claim?
Photos of the Accident Scene
Car accident evidence should include photos taken from the scene of the collision. Photographs can show how the accident happened. More, photos provide a closer look at the impact of the crash. Images of skid marks on the road may provide clues to overspeeding. A picture of damaged vehicles may imply poor maintenance. Even the position of the crashed vehicles may indicate a violation of road regulations.
Aside from using photos to establish the nature of the collision, it can also show your injuries. Photograph your injuries as soon as you can to reflect their severity. If you are too weak to do so, you may request someone else to take the photos for you.
Photos are crucial pieces of car accident evidence. If you do not have photos related to the collision, the liable party may dispute your claims. Photos are one of the most important tools for documenting negligence.
Police Report
As soon as the law enforcer arrives at the scene of the collision, he/she immediately drafts a report. It contains key information about the accident. A car accident police report includes:
Details of the incident (date, time, location)
Identification of the drivers and passengers involved
Description of the vehicles
Weather, visibility, and road conditions
Statements from both parties and witnesses
Diagram of the collision
Possible road violations
Findings and conclusions from the officer's point of view
No matter how comprehensive it may be, a police report is not enough to prove your claim. You need additional car accident evidence because it is not all factual. Some of the content, such as statements and fault determinations, are based on opinions. Hence, a police report may or may not work in your favor. Therefore, you should hire an experienced car accident lawyer to strengthen your claim.
Testimony of Eyewitnesses
In a car accident, evidence can also come from the other people on the road. They could be pedestrians, fellow drivers, and passengers present during the incident. Eyewitnesses can help you prove how the accident was not your fault. For example, a drunk driver crashed into your vehicle. Other cars may have been able to avoid the mishap because they noticed the erratic driving beforehand.
You may request eyewitness testimonies in different ways. With permission, a witness may agree to speak on a video recording. Your lawyer may also reach out to witnesses for their statements. Police officers also recorded witnesses' accounts upon responding to the accident scene. Arizona requires law enforcers to interview witnesses within 24 hours after a motor vehicle accident. Hence, their narrative may help prove your claim.
A witness must be an independent third party. He/she must not have any connection with you or the other party. The recollection of a witness can be powerful if it matches the arguments of your case.
Admission of Fault
Shock and confusion usually occur right after a car accident. Evidence (often overlooked) may come out straight from the liable party. An admission or an apology, in one form or another, can be uttered by the driver at fault. A short statement, for example, could already prove negligence. "Oh, I wasn't looking!" "I didn't see you coming." You can even consider the simple, "I'm sorry" as an acknowledgment of guilt. He/she might say similar statements during the first few minutes of the collision. It could have been said to you directly, or to the officer who responded at the scene. Other people who were present at the time of the accident may also overhear an admission of fault. They could be witnesses who can testify for you in court.
Medical Records of the Injury
One of the most important types of evidence in a car accident claim are medical records. You should document all the costs related to the treatment of your injury. Keep track of all the hospital expenses you have incurred due to the accident. Note all your subsequent doctor appointments. Organize your accident document files including your diagnostic records.
More often, medical bills would pile up if you were badly injured. The severity of your injury may lead to further expenses. This may include rehabilitative treatments, special devices, mobility aids, medicines, and even in-home care.
You should not bear the sole obligation of paying for your recovery. If someone else's negligence caused your injuries, you should hold them accountable. The party at fault and his/her insurance company must shoulder your medical expenses. This is why you need to present a complete file of your medical records.
Physical Evidence
This refers to your wrecked vehicle, stained clothes, and other damaged items as a result of the collision. It can also pertain to your scars, wounds, or any injuries which can be easily seen. Any tangible proof that implies the impact of the crash may be considered car accident evidence. Your lawyer can present some of the physical evidence for a court evaluation. Expert witnesses are usually consulted to examine these types of evidence.
Expert Testimony
To provide insight into some of the key details of the case, you may need the help of expert witnesses. Your lawyer may enlist accident reconstruction experts, doctors, and other professionals for validation. These are people who are qualified to explain technical details surrounding the accident. Expert testimony is necessary car accident evidence. It may help the court realize how the liable party committed negligence.
Videos of the Collision
One of the most substantial types of car accident evidence is video footage. It provides a clear glimpse of the collision. It also clears uncertainties surrounding the accident. As the scenes unfold in a video, it could show how the whole thing happened and whose fault it was. This is why it is important to keep dashboard cameras filming while on the road.
Traffic surveillance cameras may also have recorded the incident. Video footage is the best way to strengthen your case. If you are fortunate enough, the footage may clearly show the fault of the reckless driver. Hence, insurance companies and the liable party will find it hard to dispute your claim. However, it may be difficult to request a copy of traffic footage in your area. You need a personal injury lawyer who can legally obtain the video evidence for you.
When filing an injury claim, you must be ready to present the burden of proof. What you need to gather is enough car accident evidence to prove negligence. The key is to find convincing proof that someone else's fault caused your injury. Through the help of a skilled lawyer, you will be able to get enough evidence for your case.