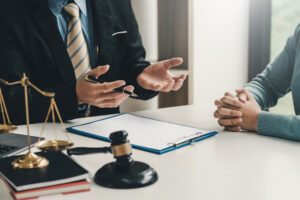 In a wrongful death claim, credibility matters most. Since the evidence will be largely based on testimonies, you must be able to prove that the liable party committed negligence. As the one who files the case, the burden of proof will depend on you and your family. Thus, it is important to know these things that will affect your chances of recovering the right compensation:
Family Conflicts
Grieving is a time when families are expected to come together. Fighting with a surviving parent, siblings, and even in-laws can tear your family apart. Avoiding disagreements during this difficult time can help you and your loved ones focus on strengthening your case. Filing a wrongful death claim is already a difficult and stressful process. You are trying to seek justice and prove negligence while surviving the sorrow and pain of losing someone. Try to keep in mind that while you are grieving, so are the people closest to you too. To prevent family conflicts, set aside differences, and seek help when things get overwhelming.
Public Statements 
Personal injury cases that lead to wrongful death are caused by tragic accidents. Often, news outlets cover these kinds of stories and approach family members for interviews. Hence, the case may be subjected to several opinions which may or may not be far from the truth. No matter how tempting it is to speak up and explain your family's side of the story, it is always better to reserve the details for the legal process.
Always remember that your words might be used against you. It can be used against the integrity of your deceased loved one. In wrongful death claims, the negligent party's best defense is proving that the decedent had a share of the fault. Worse, they may even free themselves from liability. So, avoid making statements that may acknowledge mistakes on the part of the decedent. This includes posts and discussions about the accident on social media. Refrain from saying anything that may be taken out of context to protect your claim. If there is a need for someone to speak on behalf of your family, seek assistance from your lawyer.
Communication with Insurance Companies 
Insurers treat wrongful death claims just like other personal injury claims. They try to communicate with the affected family as quickly as possible, with offers of quick compensation. By taking advantage of the grieving family's current emotional state, that compensation may be reduced to a meager amount. It may not even be enough to cover the financial strain caused by the victim's death. In many cases, the families of wrongful death victims do not receive the amount of compensation that they really deserve. Make the liable party fully accountable by trusting your lawyer to deal with them.
Quick settlement offers 
Insurers of the negligent party would promptly offer compensation to avoid cases going to court. Be wary of accepting any amount that is not carefully evaluated. As mentioned above, the value of the settlement being offered may not be sufficient to cover your losses.
When you accept the first offer from the negligent parties, you may be freeing them from the full accountability of their actions. Who knows? The negligent party may even be accountable for punitive damages. You can no longer claim this once you have accepted the initial settlement offer. Worse, you may not be able to file a wrongful death claim anymore because you have already agreed to their meager settlement.
Taking the time to file a wrongful death claim 
We know that grieving takes time, and the last thing on your mind may be filing a case right now. However, you cannot delay taking legal action when your loved one has died due to another person's wrongful conduct.
There is an allowable time to pursue a wrongful death claim in every state. It is called the statute of limitations. In Arizona, you have 2 years to file a wrongful death claim. Due to the length of time it takes to gather evidence, you should talk to a lawyer after concluding the funeral proceedings.
Identifying possible plaintiffs in a wrongful death claim
By this time, you may already know who caused the death of your loved one. However, negligence usually stems from a string of other violations. The wrongful death may have been a result of a lack of workplace safety, poor training, defective equipment, and careless processes.
Hence, there may be other parties who share the fault for your loved one's wrongful death. It takes a thorough investigation to identify the other parties who might have contributed to the negligent action. Holding them all accountable will strengthen your claim. A personal injury lawyer can help you identify all the potentially liable parties in a wrongful death case.
For example, in one of the cases we have handled, a truck driver caused a fatal collision that claimed the life of a young woman. Upon further investigation, it turned out that the truck driver had already caused fatal road accidents that same year. Despite his erratic driving behavior, his company still trusted him with a malfunctioned truck.
Hence, that deceased woman's family was able to file a wrongful death suit not only against the driver but his employer as well. The company failed to maintain the truck. Also, it failed to train its driver in operating the said vehicle in a reasonably safe and prudent manner.
Locating all possible witnesses 
The role of witnesses is crucial to finding the truth. However, different people may have different perspectives on the truth. The account of one witness may be far from the testimony of another. Therefore, it is important to seek out all the possible witnesses which were present at the time of the accident.
Taking an example from one of our past cases, witnesses may or may not show enough credibility. Witness 1 and Witness 2 reported contradictory testimonies, and their stories drastically changed over time. Furthermore, their stories showed a bias towards the defendants.
Hence, our lawyers tried to locate more witnesses. As such, Witnesses 3 and 4 provided more accurate testimonies. Based on the evidence provided, the additional witnesses proved to be more reliable. It turned out that these were the people who actually saw the accident right in front of them.
Filing a wrongful death claim without the help of a lawyer 
While free legal resources are abundant online, nothing compares to the help of an experienced attorney. There is a multitude of complexities and deadlines required in legal proceedings. From building a strong case to negotiating the highest possible settlement, you have a greater chance of winning a claim through Warnock MacKinlay Law.