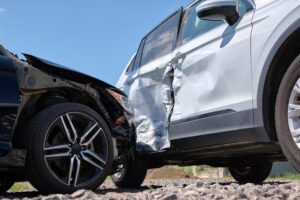 Uber and Lyft accidents and becoming more common nowadays, hence the need for lawyers specializing in these cases. With the increasing popularity of Uber and Lyft, these two platforms have revolutionized the way we commute. However, as with any other mode of transportation, accidents can still occur. Here are some key points regarding traffic accidents involving Uber and Lyft:
Increased Availability and Usage
One of the reasons why Uber and Lyft accidents have become more prevalent is its widespread usage. The sheer popularity of these ridesharing apps is enough to garner public interest. Across the globe, millions of rides are taking place every day. With increased usage, we can expect the probability of accidents to also increase. After all, Uber and Lyft use cars much more often than regular car drivers and passengers do. So, the more Uber and Lyft users there are, the higher the chance of external factors leading to Uber and Lyft accidents.
Human Factors in Uber and Lyft Accidents
Like others on the road, Uber and Lyft drivers are everyday individuals using their personal vehicles to transport passengers. While these platforms have certain safety standards and background checks in place, Uber and Lyft accidents can still occur due to human error such as:
Distracted driving (due to the nature of work that is based on a phone app)
Driver fatigue (the driver may be chauffeuring passengers as much as he can)
Speeding (may be an attempt to finish the transport services faster)
Lack of familiarity (driver may accept certain routes to reach the desired quota)
Distractions in Navigation Cause Uber and Lyft Accidents
We know how dangerous distracted driving could be. A few seconds of looking at your phone may take your eyes off the road, then crash! Since ride-sharing drivers rely heavily on navigation apps, those few glances on the phone may be harmful. The apps may be distracting, but the drivers need to use them to reach their destination. This is how Uber and Lyft accidents may happen if the driver failed to take notice:
Sudden lane changes
Missed turns
Incorrect routing
Blind curves and corners
Yield failure at intersections
Passenger and Driver Safety
Both Uber and Lyft have safety policies in place to protect their passengers and drivers. They provide liability insurance coverage to address accidents that occur during rides. In the event of an accident, the driver's personal insurance, as well as the company's insurance, will deal with the claim. However, determining liability and insurance coverage can sometimes be a complex process, leading to complications when Uber and Lyft accidents happen. This is where the expertise of an Uber and Lyft accident lawyer will be helpful.
Community Reporting and Accountability
These ridesharing apps have implemented features that allow users to rate their rides and provide feedback on driver behavior. This system enables these companies to monitor and address any safety concerns promptly. For example, if the passenger feels unsafe inside the ridesharing vehicle, he/she can access the app to ask for help. By holding drivers accountable for their actions, the ride-sharing platforms aim to ensure a safer experience for all passengers.
Industry Safety Improvements
Both Uber and Lyft have taken steps to enhance safety measures in recent years. They have implemented driver screening processes, including criminal background checks and driving record checks. This is done to minimize the risk of Uber and Lyft accidents caused by unqualified drivers. Additionally, they have introduced safety features within their apps such as:
Sharing trip details with trusted contacts
Emergency assistance buttons
Real-time GPS tracking
While Uber and Lyft accidents do occur, we should note that accidents can happen with any other mode of transportation. Both companies have insurance coverage for their passengers in case an accident leads to injuries. However, navigating the legal process may be overwhelming for most victims.
Have you been injured in a recent ridesharing accident that is not your fault? You may need the assistance of experienced Uber and Lyft accident lawyer. Proper legal representation can help you seek maximum compensation for your damages.