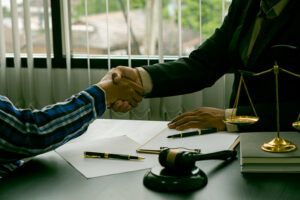 A contingency fee agreement is one of the billing methods for legal services. Instead of charging per hour, lawyers charge a contingency fee upon the conclusion of a case. With this method, the client pays the attorney fees as a percentage of the compensation received from the liable party. Are you an accident victim contemplating how you can afford lawyer fees? Here are some of the advantages if you choose to hire an accident lawyer on a contingency fee basis:
No Upfront Payments
Most accident victims hesitate to get a lawyer due to costly attorney fees. If you are a victim of someone else's negligence, then you may be suffering losses right now. Think about your current financial situation. With hospital bills piling up plus missed days at work, paying upfront may prove difficult. A reliable lawyer may be willing to work on your case based on a contingency fee agreement. That means you do not have to pay anything out-of-pocket until the court awards compensation to you.
Hiring the one who charges a contingency fee lifts the financial burden off your shoulders. Without upfront payments, you will be able to get the legal assistance that you very much need right now. You should know that time is crucial in filing personal injury cases. According to the statute of limitations, you only have up to two years to file a case against the one who caused the accident. Getting a lawyer who will work on your case immediately can spell the difference between winning and losing.
Lawyer Fees are Negotiable
While contingency fees vary from one firm to another, there are lawyers who provide leeway in terms of percentages. Since the standard is around 30 to 45 percent of the compensation, the fees may still be negotiable.
Contingency-based legal services may sometimes depend on the scope of work done for the case. Some lawyers use a sliding scale structure when calculating the costs of handling your case. The sliding scale refers to the level of percentage charged at the stage of case resolution.
For example, the liable party may offer a reasonable settlement before the case goes to trial. Then the contingency fee might be lower than if the case goes all the way to court. When negotiating the percentage of lawyer fees, here are some factors to consider:
Obtaining police reports, expert witnesses, and relevant testimonies
Discovery costs
Administrative fees like staff salaries
Court filing fees
Back-and-forth negotiations with the liable party
Arbitration expenses
Obtaining depositions
Litigation fees
Court travel expenses
Considering all the costs imposed by the legal system, only a fraction goes to the lawyer himself. Hence, the more effort, time, and resources spent, the higher the percentage of the contingency fee will be.
Nevertheless, your accident lawyer understands your situation. Our legal team maintains this consideration, that we do not recover more than our clients. As personal injury lawyers, we try to reduce our fees if they exceed the recovery amount for the accident victim. This is especially true for cases that no longer require the filing of a lawsuit.
Lesser Financial Risk
The financial risks are minimal in a contingency fee agreement. As mentioned earlier, you do not have to pay anything out of pocket to start with. Also, with negotiable fees, you have a better chance of receiving maximum compensation. Best of all, you do not need to worry about paying anything if you lose the case. That is because most contingency lawyers do not charge fees unless they win the case for you.
Some may argue that you could save money by paying an hourly fee instead. The idea of paying a percentage of your compensation may seem like a huge dent financially. But most personal injury cases take several weeks and even months before reaching a settlement or resolution. You may end up owing more than the amount of compensation that you could receive. So, finding a lawyer who works on a contingency fee basis instead of an hourly charge is your best option.
A Contingency Fee is a Strong Motivation
With the fees depending on the outcome of the case, your lawyer has every reason to work harder. The shared risk of litigation serves as a strong motivation. Therefore, there is an increased effort to prove your claim. Your lawyer will ensure that all arguments pertaining to your case have merit and that the pieces of evidence collected have value.
Contingency Fee Levels the Playing Field
Truth is, lawsuits are expensive. Sometimes, wealth is an advantage, especially for defendants. Claims against corporate entities and even government agencies may result in lengthy litigation. Without contingency fee lawyers, only those who can afford hourly fees can avail of proper legal services.
Fortunately, there are accident lawyers who are willing to take a case to trial even on a contingency fee basis. The accident victim now has the option to wait for a better settlement or a successful resolution of the case. There is no need to worry about lawyer fees piling on top of hospital bills and other expenses.
Hence, the liable party can no longer use its financial leverage. Contingency fee agreements level the playing field, giving the accident victim an equal opportunity to prove his claim.
Odds are in your Favor
There is a great risk of zero payment in an unsuccessful claim. Thus, an accident lawyer will only work on a winnable case. If your lawyer agrees to represent you on a contingency basis, you already have a good chance of obtaining favorable results.
Many accident victims find it difficult to hire a lawyer that they can afford. If you were injured in an accident that was not your fault, call us for a free consultation. Our legal team works on a contingency fee basis. You do not have to pay until we recover compensation for you. Upon reaching a settlement or resolution of your case, only then will the litigation costs be deducted. Thus, once we take your case, you will know that we believe in the merits of your claim. What we will do afterward is advocate on your behalf to prove the negligence of the liable party.  We will strive to obtain the best possible recovery for you.