Hiring a personal injury attorney is one of the most important decisions you'll ever make. He or she will be at your side during a difficult situation and can help you make the best of what has happened to you. In addition to protect your rights and ensuring you are treated fairly, a personal injury attorney will offer guidance and support – things that are essential as you navigate the confusing and sometimes overwhelming world of personal injury law.
In order to make the best possible decision when it comes to hiring a personal injury attorney, it's essential you invest some time in getting to know your options. Speaking to more than one attorney allows you to understand the various options you have. Even the most qualified attorney might not be right for you, depending on your expectations and your style of communication.
Questions to Ask During Your Personal Injury Consultation in Scottsdale, Arizona
What are some important questions you can ask during consultations with Scottsdale, Arizona personal injury attorneys to help you make your decision easier?
1. What are Your Fees?
It's important you discuss the cost of working with an attorney upfront. In most cases, the cost of working with a personal injury attorney will be covered by the settlement you receive to resolve the case. Many attorneys base their fee on a percentage of what you receive. Most even base their fee on a contingency, which means they only get paid if you receive compensation. If an attorney refuses to take your personal injury case, it's likely because he or she does not believe it is winnable and knows there is nothing in it for them. Usually, contingency fees range between 33 1/3% percent and 40 percent, but can be negotiable.
It's also important to address whether or not there are any costs upfront. It is possible that these upfront costs can be deducted from the ultimate amount you receive. Some personal injury attorneys do not charge any upfront costs, while others do, so just make sure you understand what's required of you and whether you'll need to pay anything out of pocket. Remember, if you can't afford to pay a fee out of pocket, you'll likely be able to find another attorney who doesn't charge anything upfront.
2. What Experience Do You Have with My Type of Case?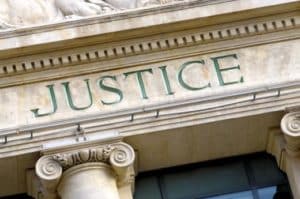 Many personal injury attorneys focus on a specific type of case. This makes things easier for them and provides their clients with a greater level of expertise. It isn't necessary for an attorney to specialize in your particular type of case, especially if you're dealing with rare circumstances, but it is important for the attorney you hire to have some experience dealing with cases like yours.
You should never assume a lawyer has experience handling your type of case just because they have experience with personal injury. Ask specific questions during your consultation and find out what types of cases an attorney has handled. You can even ask for referrals specific to your type of case if that makes you feel more comfortable.
3. What is Your Current Caseload? Do You Have Time for My Case?
It's important to ensure an attorney has the time to dedicate to your case. Many big-name attorneys are overwhelmed with cases and don't have the time necessary to really devote to new cases. In some cases, the attorney you think you are hiring is not the attorney with whom you end up working.
You'll want to find out how many cases an attorney or law firm is handling at one time and also how soon after you sign a contract with an attorney they plan to file suit. Some attorneys will "sit on" cases and not take any meaningful action until just prior to the expiration of the statute of limitations. The longer an attorney waits to file suit the worse of things are for you. If you get the feeling an attorney is dealing with an overwhelming number of cases, you're better off looking elsewhere.
One of the best ways of determining the urgency with which an attorney views your case is to ask whether the suit will be filed within two weeks. There are instances in which a delay is necessary and/or beneficial to your case, but in general, a lawyer should take action within just a couple of weeks after you commit to working with him or her.
4. Will My Case Go to Trial/Do You Recommend Settling Out of Court?
A good attorney will expect every case to go to trial. There are times in which settling is your best option, but this should never be determined during a consultation. Your attorney isn't going to know what type of settlement you're going to be offered by the insurance company and if you have already been offered a settlement by the time you speak to an attorney. Chances are it's a low-ball offer and the threat of a lawsuit will get you more.
Not to mention there might be issues with doctors' bills and medical expenses related to your injuries which are not clear during the initial weeks following your accident. If your attorney is suggesting you settle during the consultation, shortly within the time you were originally injured, you are better off looking for another attorney. This is not to say settling is never appropriate, but the consultation is far too early to make this determination.
5. What is My Case Worth?
You can't get an accurate number for what you will ultimately receive for your injuries, but a personal injury attorney can give you a general idea based on previous cases like yours. There's a broad range of factors that will affect your ultimate compensation, but you should be given a range of awards. If a number seems far too high, you're likely being promised something impossible. And if a number is substantially lower than the norm in cases like yours, the attorney might be setting your expectations low so you don't ask for too much effort on their part.
Consult with a Scottsdale Personal Injury Lawyer Today
If you'd like to know more about hiring an attorney or you've been injured and you're ready to schedule a consultation with a determined personal injury attorney in Scottsdale, Arizona, contact Warnock MacKinlay Law at 602.833.0933.