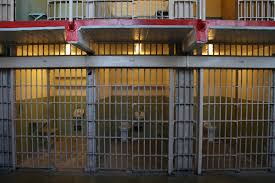 An accident that happened on I-17 two weeks ago has led to a woman being charged with second degree murder.
According to court documents, the woman accused in the case,  Leith Monroe, 33, was driving on a license that had been suspended after a 2012 DUI conviction. The accident took the life of motorcyclist Dennis Oddo, 57, of Phoenix who had been on his way to work. Oddo's motorcycle was struck by a Dodge Stratus driven by Monroe, allegedly traveling at a high rate of speed.
When Monroe's vehicle clipped the motorcycle, shearing off one of the front wheels of the car she was driving. Oddo was thrown from his motorcycle and tumbled along the roadway.
Monroe stopped approximately one quarter mile from the scene of the accident. She was taken into custody by Arizona state troopers. Troopers indicate that Monroe was uncooperative on scene.
An eyewitness stopped at the scene of the accident and attempted to give first aid and CPR to Oddo. He was transported to a hospital where he later died as the result of his injuries. +
Another witness to the incident said that they had seen Monroe get out of her vehicle and "appear to stumble around."
Court documents also indicate that DPS troopers also detected a strong scent of alcohol coming from Monroe and located a number of both open and closed containers of alcoholic beverages inside the passenger compartment of Monroe's vehicle.
Other drivers on I-17 had also called 911 reporting a Doge Stratus tailgating and driving in an erratic fashion on the highway.
Monroe was transported to the Deer Valley DPS office where she was reported to have been very uncooperative. Officials with the DPS say that Monroe became verbally abusive and physically violent and attempted to grab the needle as blood was being drawn to ascertain her blood alcohol levels.
Monroe was due to reappear in court on February 23rd.
Driving on a suspended license is a crime. Driving on a suspended license while under the influence of alcohol and getting to an accident is an even worse crime and those responsible should be held accountable for the tragedy that they leave behind.
Attorney Warnock MacKinlay Law is dedicated to the needs of his clients in personal injury and accident lawsuits. If you or a loved one has been involved in any kind of accident, or has tragically lost their life due to the irresponsible actions of a drunken driver, contact use today. You could be compensated for injuries suffered and even wrongful death.
At the law offices of Warnock MacKinlay Law, we focus on your accident and personal injury needs. He will be there to answer all of your questions, give you advice after an accident and help in getting you and your loved ones the compensation you deserve.
Call Nate today to schedule a free consultation and legal analysis. You may reach him at 602-600-6427. Nate also speaks fluent Spanish to greater serve his clients in the state of Arizona.