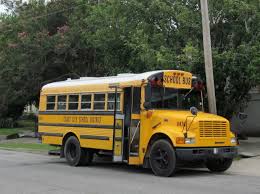 A Gila River police officer was seriously injured after being involved in a crash with a school bus in Sacaton last week.
According to the Arizona Department of Public Safety, the officer had to be rushed to the hospital after the accident where he suffered a broken femur and head injuries.
The officer, whose name has not yet been released by authorities, was transported to Chandler Regional Hospital for surgery. The officer's current condition has not been released.
The DPS said that several children were on board the school bus at the time of the accident, however none of them were hurt in the crash.
No one sets out to work with the idea that they are going to be involved in an accident. Even workers such as police or other emergency personnel face the potential of getting hurt on the job.
If you or a loved one has been injured in a workplace or any other kind of accident, you need an attorney who can help you. It is possible that you and your family are entitled to receive the benefits and compensation after being hurt through no fault of your own. That is the time to call the law offices of Warnock MacKinlay Law.
At the law offices of Warnock MacKinlay Law, our firm will be there for you and your family whenever you've been hurt or someone has tragically lost their life as the result of an accident. Our firm handles both personal injury and accident cases. Contact us today for a free initial consultation. Contact us as soon as possible to make your appointment.