Personal Injury Lawyers in Mesa, Arizona
If you're lucky, you'll never need a personal injury attorney in Mesa, Arizona. But for some of you, the day will come when you need help. If you get hurt in any type of accident, you're going to need to call an experienced Mesa personal injury lawyer.
No matter what kind of accident you're in, you'll probably suffer some sort of injury. If this happens at the hands of someone else, they need to be held accountable. Personal injury lawyers in Mesa do just this. They'll go after the people responsible for your injuries. They'll get you the compensation you deserve.
Most personal injury cases are based on something called negligence. Negligence just means that someone didn't behave the way they should. When this happens, people get hurt. In order to prove negligence, your lawyer will have to show:
The defendant had a duty of care – We all have a duty to be courteous and mindful of others. For personal injury suits, you have to show that a different type of duty exists. This could be the duty to obey all traffic laws. Or, it could be a duty to keep children safe in a daycare setting.
They breached this duty – This is the hardest part of your case to prove. You have to submit evidence that the defendant did something so unreasonable that it breached his duty of care. For example, driving drunk is a breach of duty. Allowing your students to play with sharp objects is a breach of this duty.
You were injured – As long as you seek medical care immediately after your accident, it shouldn't be hard to prove you were hurt.
Their breach caused your injuries – You do have to show a relationship between the accident and your injuries. Otherwise, the defendant will claim your injuries were caused by something else.
If you have suffered any type of personal injury in Mesa, AZ, contact Nathaniel B. Preston at Warnock MacKinlay Law. With millions of dollars recovered for clients, you can be confident that your case is in the hands of an aggressive attorney who will fight for you. Call us today at (602)600-6427 for a risk-free consultation.
Why Should I Hire a Mesa Personal Injury Lawyer?
If you get hurt due to someone else's negligence or reckless behavior, you may need to file a personal injury lawsuit. This isn't something you want to handle yourself. The courts don't look at plaintiffs the same way they look at lawyers. Insurance companies aren't intimidated by individuals. They're intimidated by lawyers.
If you don't have a personal injury attorney in Mesa, you won't be taken seriously. The insurance company may deny your claim. Or, they may offer you a low-ball settlement. It's important that you have an attorney to protect you from these things.
A Mesa personal injury lawyer will know how the court system works. They understand the ins and outs of a personal injury lawsuit. For example, they understand how the statute of limitations works. They also know what type of evidence is allowed to be used in court. You don't know these things. Why would you? You're not a lawyer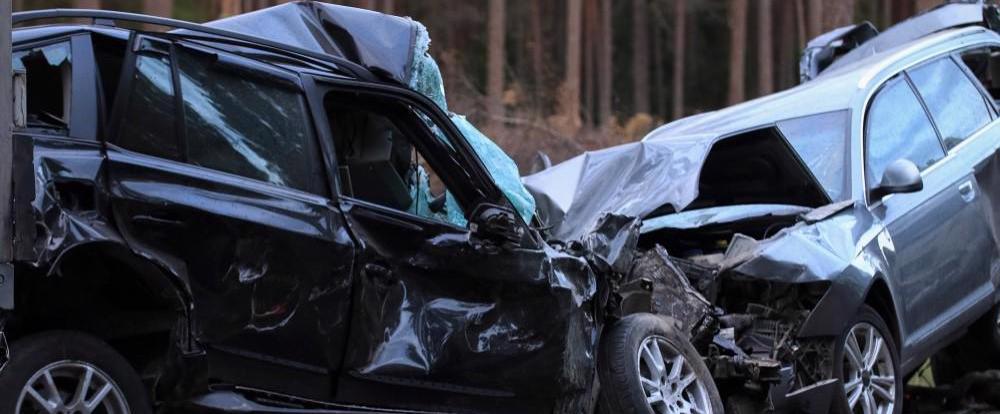 Attorneys go to school for years to learn the law. They train under experienced attorneys so they know how to handle their cases. They have relationships with other attorneys which helps them negotiate settlements for their clients.
Mesa injury lawyers also know how to deal with insurance adjusters. This is important because your lawyer may have to get your insurance claim approved. If your claim is denied, you won't receive anything, Your lawyer will fight to get your claim reviewed for payment.
If you've suffered any type of personal injury, you need to call a personal injury attorney in Mesa, Arizona. They will review your case and let you know what your chances of recovery are. They can also reach out to the defendant's attorney on your behalf.
Types of Personal Injury Cases We Handle
No matter what type of injury you've suffered, a personal injury lawyer in Mesa can help you. They'll help determine who is at fault and fight to get you the compensation you deserve. When they file a lawsuit on your behalf, your injury lawyers in Arizona will demand the following types of damages:
Medical Bills – The defendant will be held responsible for your medical bills. This includes both current and future medical bills. Your doctor can testify as to how much future medical care you may need.
Lost Wages – Chances are, if you get hurt in an accident, you're going to miss time from work. You could miss weeks or even months. The defendant should have to reimburse you for these lost wages. He may also be held liable for future lost earnings.
Property Damage – If you're involved in a car accident, you'll need to repair or replace your vehicle. Your lawsuit will demand that these be paid.
Pain and Suffering – If your injuries are severe, you may be entitled to pain and suffering. These are the damages intended to compensate you for the mental and physical anguish caused by the accident.
Your Mesa personal injury lawyer will help you get the compensation you deserve.
Here are the types of cases we handle at Warnock MacKinlay.
Car Accidents
People get into car accidents every day. Some of these are minor while others are quite severe. Some of the more common types of car accidents include:
Drunk driving
Speeding
Distracted driving
Rear end collisions
No matter what kind of accident you're in, you'll need to file a claim against the other driver's insurance. If this claim isn't paid, your car accident attorney in Mesa can help file an appeal. He can also file a lawsuit on your behalf.
Trucking Accidents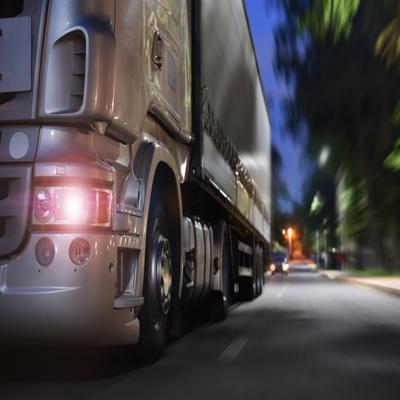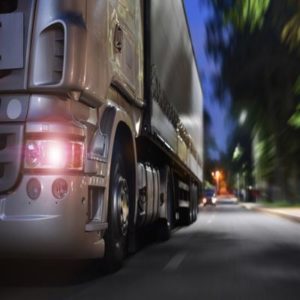 Some of the most dangerous types of accidents are trucking accidents. A passenger vehicle simply doesn't stand a chance against a tractor trailer. When a truck crashes into you, your injuries will be very serious. You may not survive the accident. Truck accident lawyers in Arizona see their fair share of truck accident cases. They pursue the driver and his employer for the compensation you deserve. They'll file claims against their insurance policies. They'll work hard to make sure the right people are held accountable for your injuries.
Motorcycle Accidents
Motorcycle riders are typically at a disadvantage. They are hard to see. Car drivers have biases against motorcycle riders. They tend to speed and weave in and out of traffic. And when they get into an accident, the results are disastrous. There's nothing standing in between a motorcycle rider and the road other than a plastic helmet. This doesn't do a whole lot to protect the rider. Motorcycle riders suffer some pretty serious injuries. They may even end up with a traumatic brain injury or spinal cord injury. It can take years to recover. Sadly, many don't recover at all. A motorcycle accident attorney in Mesa, AZ will do all they can to recover financial damages so that you can focus on your physical recovery.
Slip and Fall Accidents
Slip and fall accidents are some of the most common types of personal injury cases. You can slip and fall anywhere. You could be shopping at the grocery store and fall in the produce section. Or, you could be at the movie theater and fall on a wet floor. When this happens, the business owner needs to be held accountable.
It's really important that you seek medical care immediately after your fall. If you don't, your Mesa slip and fall injury lawyer may not be able to prove you were injured. The longer you wait to get treatment, the harder it is to prove causation.

Wrongful Death
If your loved one is killed at the hands of a
nother, you need to call a Mesa wrongful death lawyer. In Arizona, only the following people can file a wrongful death action:
Victim's spouse
The children of the deceased
The victim's parents
The personal representative of the decedent's estate
If you fall into any of these groups, you may be able to file a wrongful death suit in Arizona. If a third party did something that caused your loved one's death, they need to be held accountable. You can pursue the defendant for damages related to your loved one's death.
Catastrophic Injuries
These types of injuries include things like spinal cord injuries, traumatic brain injuries and skull fractures. These can be caused by a number of accidents, including:
Car accidents
Construction accidents
Motorcycle accidents
Falls
Assaults or gunshots
Most people who suffer these types of injuries have long-term medical issues. Some never walk again. They end up permanently disabled. Some may even be bedridden for the rest of their lives. Our Mesa catastrophic injuries lawyers will seek damages, including pain and suffering, for these clients.
Dog Bites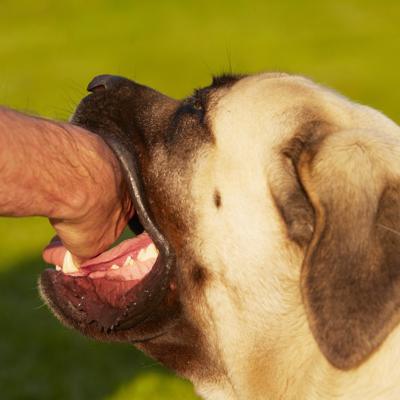 Everyone loves dogs. Well, almost everyone. That is, until they get bit by one. If you get bit by your friend or neighbor's dog, you may have a claim for damages and should contact a Mesa dog bite lawyer to discuss the specifics of your case. In Arizona, there are laws that protect you against dog bites. In order to bring a claim under the Arizona dog bite statute, the following must apply:
Your injuries were actually caused by a dog bite
The bite took place in a public place or lawfully on the owner's private property
The law doesn't apply to injuries other than bites. So, if you get charged by someone's dog and suffer other types of injuries, you can't sue under the dog bite statute. You'll have to sue under regular negligence laws.
Elder Abuse
A lot of us think long and hard before we decide to put our loved one in a nursing home. We try our hardest to take care of them ourselves. However, sometimes it's just not possible.
When we do move our mom or dad into a nursing home, we expect they'll be kept safe. Nurses are supposed to be kind and caring. Unfortunately, this isn't always the case. If your loved one is a victim of nursing home neglect or abuse, you need to call a Mesa elder abuse attorney. Your lawyer will make sure the nursing home and its administrator are held responsible for your loved one's injuries.
Burn Injuries
Some of the most painful injuries are burn injuries. Most burns are caused by house fires and car accidents. There isn't a lot doctors can do to treat burn injuries. They usually have to heal on their own. If someone else is responsible for your burn injuries, they need to pay. Your burn injury lawyer in Mesa will file a claim against them. They'll work hard to get you the compensation you deserve.
Contact Nathaniel B. Preston for a Free Consultation
There's nothing fun about getting into an accident. Nobody wakes up one day and decides to get injured. Even if you do file a lawsuit, you're not going to become rich. It's a personal injury lawyer's job to make you whole. It isn't his job to make you rich.
A lawyer can only get you damages for injuries you've actually suffered. If you're not hurt, there's nothing your attorney can do to help you. But if you are injured, a Mesa personal injury lawyer can help.
An experienced personal injury lawyer can review your case and let you know what it may be worth. He can also answer any questions you may have. He'll reach out and try to get your claim paid. If that doesn't work, he'll file a lawsuit on your behalf.
Call us today at (602)600-6427 and schedule your free initial consultation with an experienced Mesa personal injury lawyer today. We'll sit down and let you know the best way to handle your case. We'll help you determine who you need to file your claim against. Contact our office today to start the claims process.
Remember – the consultation is free and you pay nothing until you win your case.