Even though automobile airbags were designed to save lives, defective airbags can injure drivers and passengers. Car manufacturers spend billions on recalls to fix auto defects. Unfortunately, product recalls might not come soon enough to prevent injuries. If you were involved in an accident, you might be entitled to recover compensation for the accident itself, plus additional compensation if your car's defective airbag caused damages or injuries.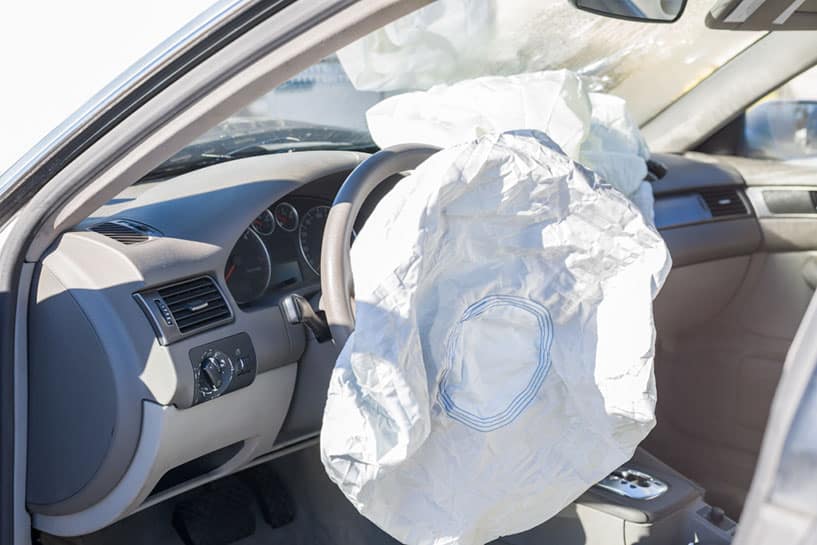 Injuries From Defective Airbags Can Be Caused By:
Exploding airbags
Airbag deploys with excessive force
Airbag doesn't deploy, or deploys too slowly
Improper deployment, or deploys at the wrong angle
Unexpected or unnecessary airbag deployment
Airbag contains shrapnel or foreign object when deploying
In cases like these, the airbag defect's product liability or negligence can fall upon the designer, manufacturer, or installer. Airbag injury lawsuits are complicated and require an in-depth investigations and expert testimony. Attorney Nathaniel B. Preston ("Nate") is an experienced lawyer in handling cases involving defective airbags.
Airbag Safety Precautions
It is federal law that all cars be equipped with airbags. You should sit at least ten inches away from the steering wheel. Never attempt to modify or remove an airbag, because doing so may void insurance coverage and reduce your chances of recovering damages.
Free Case Evaluation — Call Air Bag Defect Lawyer Nathaniel B. Preston Today
Nate is dedicated to helping you get the compensation you deserve. Determining whether your airbag was defective may be difficult, but Nate can help you with his expertise in personal injury cases and accidents. Your initial case evaluation is absolutely free and you don't have to pay a dime unless Nate recovers money for you first.
If you think that your injury was caused by an airbag defect in Mesa, Scottsdale, Glendale or the greater Phoenix area, contact Nate today to set up your free initial case evaluation by filling out our contact form or by calling 602-600-6427.