Construction work is always ranked as one of the most dangerous occupations. Construction workers have high rates of injuries and deaths because they face potentially dangerous situations on a regular basis. Nationwide, construction-related injuries number in the hundreds of thousands annually across the U.S., and more than 1,000 deaths occur each year on construction sites. Mesa construction accident lawyer Warnock MacKinlay Law has successfully represented many victims who've been injured in these types of accidents.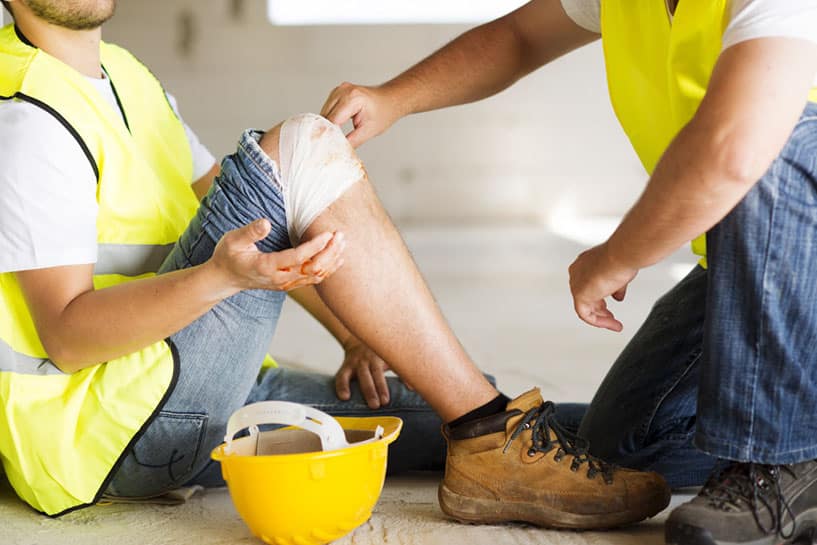 Construction Accident Common Causes
Falls from scaffolding
Falls from ladders
Falling objects
Loss of limb
Crushing injuries
Electrocution
Toxic fumes or vapors
Explosions or fires
Machinery or product malfunctions
Accidents involving construction vehicles such as forklifts or dump trucks
Lifting injuries
Accidents involving power tools
What Does Arizona Law Say About Construction Accidents in Arizona?
Depending on the circumstances, accidents on construction sites in Arizona may fall under the State workers' compensation laws. The construction worker's ability for financial recover may also fall under those same workers' compensation laws, which entitle the injury person to medical care and a variety of other financial benefits. But, in some cases, a construction accident is caused by a third-party. Third-party liability is generally not subject to workers' compensation laws, and the third-party me be held legally responsible for your injuries.
If you have been involved in an accident on or around a construction site, and you are not employed by the construction company, you may be able to recover damages from the construction company.
FREE Case Evaluation — Call Mesa Construction Accident Lawyer Nathaniel B. Preston Today
Nate is dedicated to helping you get the compensation you deserve for construction accident injury in Mesa or the surrounding areas. Your initial case evaluation is absolutely free and you don't have to pay a dime unless Nate recovers money for you first.
If you or a friend has suffered a construction-related injury in the greater Phoenix area, Glendale, Mesa, or Scottsdale, contact Nate today to set up your free case evaluation by filling out the online form or by calling 602-600-6427.