Permanent scarring and disfigurement can be caused by car accidents, assaults, burns, falls or workplace accidents. These types of injuries can cause stress on the victim's family, because their loved one may require assistance for the remainder of his/her life, plus ongoing medical treatment, physical rehabilitation and physical therapy. If your injury has caused permanent scars or disfigurement, contact Mesa, AZ injury lawyer Nathaniel B. Preston. You may be entitled to compensation.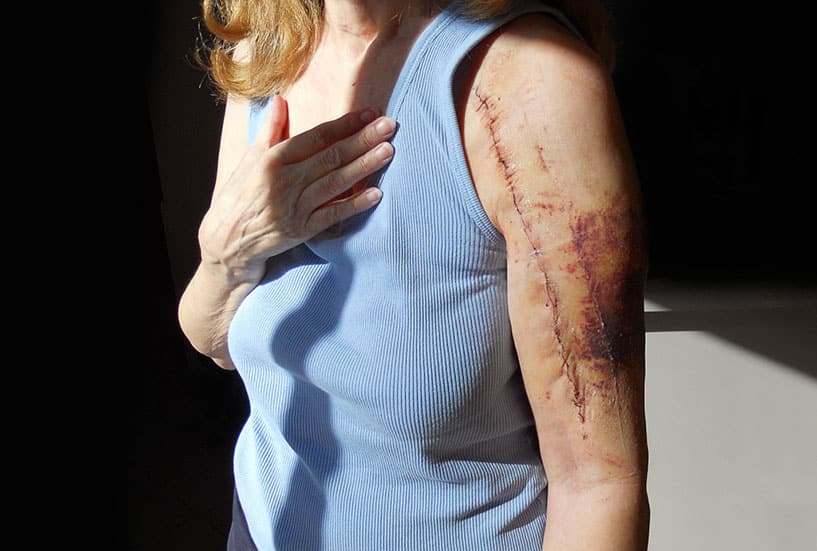 Most Common Types of Scarring and Disfigurement Injuries
Severe burns
Deep cuts or lacerations
Facial scars
Loss of eye(s), loss of vision
Severed finger(s) or toe(s)
Amputation or loss of limb
Common Causes of Scarring and Permanent Disfigurement Injuries
Car accidents
Pedestrian/vehicle accidents
Exposure to toxic chemicals
Defective or malfunctioning products
Work-related injuries
Negligence
Intentional harm
You have a legal right to make a personal injury claim to recover compensation for you and/your family for your losses, if your scars or disfigurement was caused by the negligent or intentional act of another person, or by a dangerous or defective product,
Many state legislatures over the past ten years have imposed limits or caps on the amount you can recover in these types of cases. Arizona has no caps on recoverable damages for medical expenses, permanent disability, loss of current and future wages, loss of employment, loss of enjoyment of life, pain and suffering, and mental anguish.
The Importance of Qualified Legal Representation
Scarring and disfigurement injuries often require extensive medical treatment for surgeries, physical therapy, physical rehabilitation and prescription medications. The mental and emotional trauma associated with permanently disfigured can also be very great due to the drastic change in one's appearance. You should not deal with these injuries alone. Attorney Nathaniel B. Preston ("Nate") understands the burdens you are facing, and will guide you in the right direction and assist you in making the decisions that in your best interest.
Free Case Evaluation — Call Your Scarring/Disfigurement Lawyer Nathaniel B. Preston Today
Nate is dedicated to helping you get the compensation you deserve. Your initial case evaluation is absolutely free and you don't have to pay a dime unless Nate recovers money for you first.
If you or a loved one has suffered scarring or disfigurement in Mesa, Scottsdale, Glendale or the greater Phoenix area, contact Nate today to set up your free initial case evaluation by filling out the online form or by calling 602-600-6427.