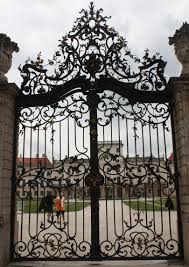 A 6-year-old boy has been injured and is still in critical condition after an iron gate fell on him in a community located north of Phoenix on Tuesday afternoon.
According to Deputy Joaquin Enriquez with the Maricopa County Sheriff's Office, the accident occurred at approximately 4:30 p.m. while the boy had been playing at a neighbor's house located in Desert Hills.
Eyewitnesses say that the child had opened a large sliding gate that stood at the base of the driveway so that the homeowner could drive up to the residence. As the child pulled the gate back, it fell on top of him.
The boy suffered serious head trauma in the accident and was taken by air ambulance to Phoenix Children's Hospital.
The incident is still currently under investigation, however, authorities believe that it was a tragic accident.
Accidents can happen at any time. However, accidents that happen to children are a nightmare to their families. No one ever wants to see a child, especially their own, seriously injured in an accident. In those times when a child is hurt through no fault of their own, that's the time when you need the counsel of an experienced attorney.
If you or a loved one has been involved in any kind of accident, depending on the circumstances surrounding your accident, you could be compensated for injuries suffered.
At the law offices of Warnock MacKinlay Law, we focus on your accident and personal injury needs. If you have questions, then Nate will be there to answer them for you. He will be there to give you advice after an accident and help in getting you and your loved ones the compensation you deserve.
Call Nate today to schedule a free consultation and legal analysis.