Swimming pool accidents and drownings are the fifth leading cause of unintentional death for Americans. The Center for Disease Control and Prevention reports that every day around 10 people die in unintentional drownings; about one in five of these victims are children.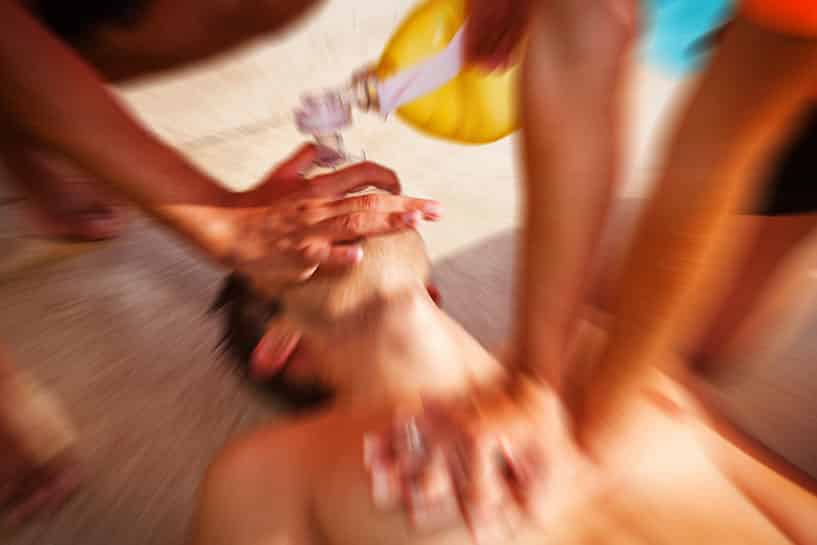 Swimming pool accidents can occur at both private and public pools and are usually due to the pool not being fenced properly or from the negligence of a property owner, caregiver, or supervisor. Drowning may also occur due to a poorly designed or defective pool, pool pump malfunction, or diving into too shallow of water.
If you or a loved one has been the victim of a swimming pool accident due to the negligence of another, you may be able to recover compensation. Nathaniel B. Preston ("Nate") is experienced in helping those who have been injured and families who have lost a loved one. Such accidents are hard enough without having to worry about the insurance claims and legal issues.
Importance of Proper Swimming Pool Safety
Since swimming pool owners can be legally held responsible for failure to maintain and ensure the safety of their pool, Arizona's swimming pool safety laws must be followed. In Arizona:
Pools must be entirely enclosed with at least a 5 foot fence or wall
Have a gate that opens outward from the pool
The gate must be self-closing and self-latching
All gates and latches should be regularly checked to ensure they are working
For more detailed information concerning pool regulations, click here.
Arizona's Office of Environmental Health also recommends a variety of precautions to take in regards to swimming pool accidents.
Children should always be watched while swimming and never be left unattended
Floatation devices and swimming lessons are not substitutes for supervision
Those supervising should know CPR/CCR
Never prop open a gate
Remove objects that could be used to climb over the gate
Never dive into shallow water
Don't drink and swim
Free Case Evaluation — Call Your Swimming Pool Accident Lawyer Nathaniel B. Preston Today
Nate is dedicated to helping you get the compensation you deserve. Your initial case evaluation is absolutely free and you don't have to pay a dime unless Nate recovers money for you first..
If you, a friend, or family have suffered a swimming pool accident or drowning in the greater Phoenix area, Glendale, Mesa, or Scottsdale, please contact Nate today to set up your free initial case evaluation by filling out the online form or by calling 602-652-2009.
Mesa Swimming Pool Accident Lawyer
Glendale Swimming Pool Accident Lawyer