Personal Injury Lawyer in Surprise, AZ
A personal injury can change your life in an instant. It is an understatement to say that balance everyday life is difficult under normal circumstances. The aftermath of a personal injury can throw that balance off in a way that may seem irreparable. How will you manage your family life, financial obligations, and work schedule while suffering through the pain of a personal injury? Unfortunately, there is no advance notice given to personal injury victims – which means that many people and families are left clueless and confused about what should happen next.

For instance, a flood of unresolved issues and answered questions regarding your income and loss wages, phone calls, correspondence with police officers and insurance companies. This is in addition to your overall recovery plan to get your life back on track may drown your thoughts and emotions. A beautifully balanced lifestyle before a personal injury will quickly disappear after this type of tragic experience affects your life either directly or indirectly. Your strong desire to get things back to normal as quickly as possible is understandable. Contrary to popular opinion, reacting hastily to this situation can make things much worst. It may seem like time is not on your side. The truth is that you have time – the key is how you decide to use it.
Therefore, you should contact a personal injury lawyer in Surprise AZ to guide you along your journey from filing to settling your case. Your phone may start ringing periodically with calls from insurance companies, police precincts, claim adjusters, opposing counselors and other related agencies. By investing in the services of a personal injury attorney in Surprise AZ, you can rest assured in knowing that these matters will be handled effectively and efficiently. You will then be able to better manage your affairs without the overwhelming anxiety that comes with these types of legal cases.
Why Should I Hire a Surprise Personal Injury Lawyer?
It is easy to assume that you can represent yourself by retaining an attorney to handle personal injury cases. The idea of an "open-shut" case is portrayed in TV shows and courtroom movie scenes rather frequently. You may even picture yourself standing up on your own against opposing counsel and insurance companies with compelling evidence to walk away with a victory. The grim reality is that this is hardly ever the case in the real world. Without retaining a personal injury lawyer in Surprise AZ, you run the high risk of losing the case and your opportunity for justice. Even if there is substantial evidence to prove your case, the opposing parties will strive to dissect your case to find any gap, flaw or discrepancy to change the outcome.
A personal injury attorney in Surprise will work hard to help you with their vast amount of applied knowledge and experience. There are several key questions that you simply cannot answer accurately without the guidance of an attorney, such as:
Is It Even Worth the Fight? Do you really have a case worth fighting in court? The most qualified person to answer that question is a personal injury lawyer in Surprise AZ. It is easy to rely on the opinions of your family members, friends and colleagues. However, a personal injury attorney has the expertise and insight needed to help you make an informed decision based on the facts surrounding the case.
What is the Value of My Claim? At the end of the day, the value of your claim will play an integral role in the execution of your case. Without having a personal injury attorney by your side, it may seem nearly impossible to present an appropriate figure. Your personal injury lawyer in Surprise will analyze the details of your case to calculate an approximate value for your claim and then work hard to get that amount on your behalf.
Types of Personal Injury Cases We Handle
As you work with Nathaniel B. Preston at Warnock MacKinlay Law, one of the first things you will notice is his vast amount of experience and knowledge in a variety of personal injury case types. It is somewhat easy to find attorneys throughout the state that specialize in one specific field or area. However, finding a first-class attorney who specializes in the full spectrum of personal injury cases is not as easy. Once you contact our law firm, though, you will quickly discover that there is no need to consider any other option.
Our team of personal injury lawyers and staff members has assisted numerous clients with cases ranging from nursing home neglect and motorcycle accidents to slip & fall cases and wrongful death lawsuits. We work diligently to keep our clients informed and up-to-date every step of the way.
Unfortunately, there is not a GPS available that follows the same course for every single case. Even if the type of personal injury case is the same, each individual case is unique. Once you invest in the services of our law firm, though, you can focus on the most important part – getting better and taking care of your family. Your personal injury lawyer in Surprise AZ will be more than happy to handle the rest on your behalf.
It is understandable that you may want this experience to be over as soon as possible, but there is a series of vital steps that must be taken along the way. The proper handling of calls from and correspondence with opposing counsel, insurance companies and other related parties is a crucial piece of the puzzle. Your personal injury lawyer in Arizona will handle this part of the process for you with ease. However, there is much more involved with the development of your case than you may realize.
Obtaining and reviewing statements from witnesses
Examination and investigation of presented evidence
Discussions and settlement negotiations with opposing counsel
Obtaining and reviewing associated medical records and reports
Another advantage of hiring a personal injury lawyer in Surprise AZ is the opportunity to stay informed and up-to-date with the progression of your case inside and outside of the courtroom.
Car Accidents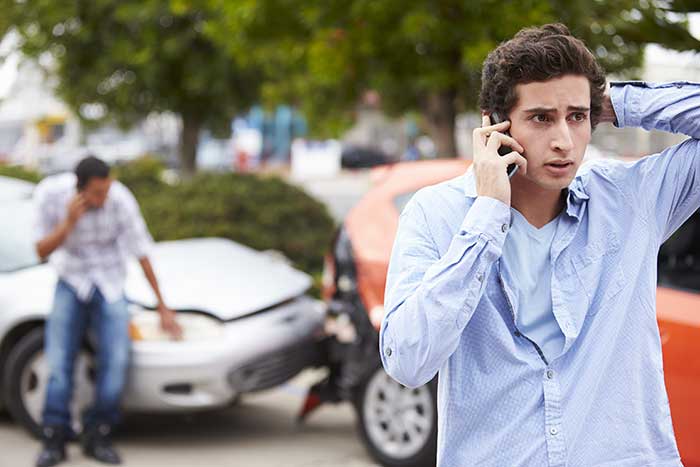 Did you know an average of 3 fatal automobile crashes occurred in Illinois throughout 2017, according to the IIHS? The same report shows that more than 1,000 people lost their lives and many others were left injured. There is nothing that a car accident lawyer can do to remove the shock and pain that comes from these car accidents. However, he can work hard to soften the financial blow and lasting impact by fighting to get justice for your family in the courtroom. He will also educate you on how to handle insurance company phone calls and claim paperwork in addition to other aspects of your case.
Trucking Accidents
There is a variety of rules and regulations enforced to protect truck drivers and the other drivers and passengers that share the road with them. For instance, there are enforced shift limitations that allow employees to only stay on the road for specific durations to ensure they get enough rest in between shifts. These rules are occasionally violated – especially by ambitious drivers and trucking companies striving to meet a tight deadline. In those cases, they are responsible for any injuries and accidents caused by those poor judgment calls – which is why it is important to have a truck accident attorney in Surprise AZ ready and waiting.
Motorcycle Accidents
One of the biggest fears that motorcyclists have is being struck by another vehicle on the road. Since they do not have the body of an automobile to protect them, motorcyclists are prone to suffer major injuries of their backs, brains, heads, and spines. Tens of thousands of people suffer life-threatening injuries in motorcycle accidents each year. Mechanical issues and road conditions have a share in some of the accidents. However, reckless driving and poor decisions behind the wheel account for most of them. A motorcycle accident lawyer in Surprise AZ can work hard to handle the aftermath of this unexpected tragedy on your behalf.
Slip and Fall Accidents
The typical slip and fall may cause more embarrassment than injury – especially when you may slip or trip over something in your home. However, when you suffer a personal injury from a slip and fall caused by someone else's negligence, the mental, emotional and physical damage caused will last much longer than the initial embarrassment of the incident. Fortunately, you can rely on the expertise of a personal injury attorney in Surprise AZ to guide you through the recovery process. Proving liability is a daunting task for many slip & fall cases, but our law firm does not back down from a challenge.
Wrongful Death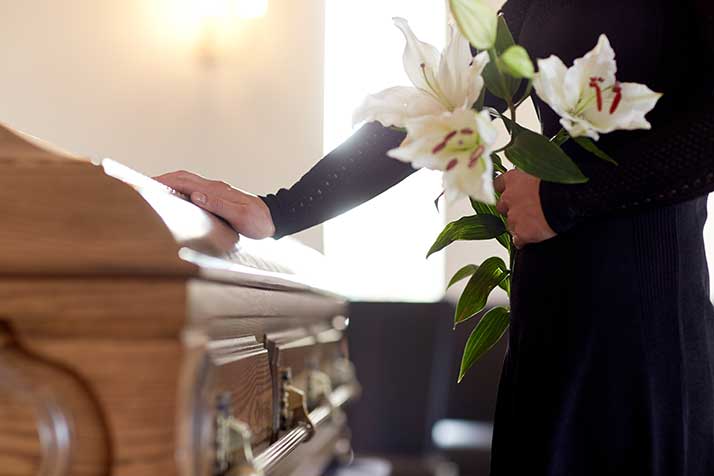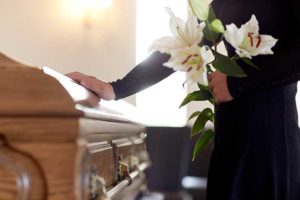 Grief and bereavement are two of the roughest emotional journeys that a person can endure – especially when the person who passed was a close friend or loved one. In addition to the emotional and mental burden that comes with such a tragic experience, there is also the financial weight that must be considered. When someone else is responsible for the loss, it is important for them to pay the price. You can rely on a wrongful death lawyer in Surprise AZ to help you carry the load and get the justice that your family deserves. Call our firm today to find out how we can help.
Catastrophic Injuries
Catastrophic injuries come in various forms and situations. However, a common factor that links all these injuries is the emotional, mental, physical and financial damage caused by them. When someone else is at fault for the injury, it is important for them to be held responsible and pay the associated costs needed to restore the damage done as much as possible. You can trust in a personal injury attorney in Surprise AZ at our firm to help you accomplish this goal. As you focus on taking the necessary steps to heal, our firm will take the necessary steps to help.
Dog Bites
A loving relationship with canine companions can change forever after becoming the victim of a dog bite. Even if the dog was initially friendly with you, the trauma associated with this fatal encounter can dissolve that relationship immediately. In addition to the physical and emotional damage caused, there is also a considerable amount of mental damage – especially since it will likely affect your relationship and viewpoint of dogs for the rest of your life. A personal injury attorney in Surprise AZ can help you to seek justice for the dog bite as you work hard to repair the emotional and mental damage caused by such a tragic event.
Nursing Home Abuse
Just the thought of placing a loved one in a nursing home can be an overwhelming and scary experience. You may have spent years working hard to provide a high-quality living arrangement for your loved one. The idea of that being ruined by an abusive relationship or encounter within a nursing home is understandably jarring and traumatic. If your loved one has become a victim of nursing home abuse, then we can help. Allow our law firm to provide you with an experienced personal injury attorney in Surprise AZ to fight on behalf of your family. We will conduct the necessary research and investigations to get to the bottom of the issue as soon as possible.
Contact Attorney Nathaniel B. Preston at Warnock Mackinlay Law for a Free Consultation
The aftermath of a personal injury can sometimes be much worse than the injury itself – especially when you realize that it does not play out as you imagined. After an injury, the average person would love to remain optimistic about what happens next and expect the responsible party to do the right thing without any legal intervention. Sadly, this rarely happens – especially when insurance companies and other attorneys get involved. You can trust in the legal expertise of Nathaniel B. Preston to serve as your personal injury attorney in Surprise AZ. He will work hard to make it easier for you to sleep at night without the hefty burden of anxiety.
Contact our law firm today and we will schedule a free consultation with you right away. During the consultation, we will ask the questions necessary to piece together all the details of your case and map out a plan for what will happen next. Keep in mind that filing and working through a personal injury case is not a simple or quick process. With our legal team working alongside you each step of the way, though, we will do our utmost to make the process as simple and smooth as possible.