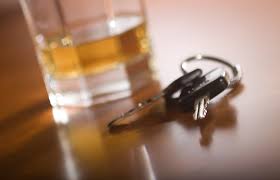 Investigators with the Phoenix Police Department believe that both alcohol and speed could have been contributing factors in a rollover crash that has left one person injured.
According to police, the accident happened when the driver lost control of his vehicle and rolled near Seventh Street and Thunderbird Road early Wednesday morning.
Emergency crews were called to the scene to find the vehicle rolled over onto its roof. According to Capt. Ardell Deliz of the Phoenix Fire Department, the driver was trapped inside the car and had to be extricated from the vehicle.
The 27-year-old man was transported to an area trauma center in serious condition but his injuries were considered to be non-life threatening. The driver, whose name has not yet been released by authorities, is now currently listed in stable condition.
Anyone can have a momentary lapse in judgment and make a mistake. Getting behind the wheel of a motor vehicle after drinking is never a good idea. When speed is added to the equation, the results can be dangerous or even tragic.
If you or someone you love has been involved in and injured in an accident, no matter what the circumstances are, give the law offices of Warnock MacKinlay Law a call.
Nate is an experienced attorney in the field of accident and personal injury law and he can go to work for you. After an accident, the legal matters surrounding it can be overwhelming. That's the time when you need the professional advice of an attorney.
When you call, Nate will take down the details surrounding your case, then make suggestions and outline options that will best help you in your case.
Call us to schedule a free initial consultation and legal analysis and find out how we can help you.