Personal Injury Lawyers Gilbert, AZ
Injuries occur every day due to vehicular accidents, falls, construction accidents and other incidents. If you suffered injuries because someone acted negligently, you should contact a personal injury lawyer in Gilbert, AZ. Our injury attorneys assist with everything from filing insurance claims to suing the at-fault party.
If your injuries are severe, you may have a long and expensive recovery ahead. You may not be able to work and both you and your family could suffer. While you may deserve compensation from the negligent person, it is not always easy to get it. Insurance companies are often reluctant to honor claims and some defendants deny liability. It is very likely you will have a battle on your hands.
When you are trying to recover, negotiating with an insurance company is a lot to handle. Going to court to get what you are owed is even harder. However, the right personal injury attorney can make the processes go a lot smoother. You need an attorney who is skilled at negotiation but able to fight in the courtroom.
All personal injury cases hinge on the concept of negligence. Your lawyer will ensure that your case meets the four elements of negligence. These are duty of care, breach of that duty, causation, and damages.
A duty of care refers to a responsibility to avoid actions which could hurt others. For example, the driver of a car has a duty to look out for other people who use the road. A breach of duty means an individual created a dangerous situation or allowed one to occur. Running a red light or driving while intoxicated would be considered a breach of a driver's duty of care.
You should note that a breach of duty alone will not support a successful personal injury claim. With the help of your attorney, you need to prove that the breach led to your injuries. You also need to be able to attach a dollar value to your claim. If you were hit by a car but didn't suffer injuries, you can't seek damages. All the elements of negligence must be met.
Why Should I Hire A Personal Injury Lawyer in Gilbert?
Many people question whether it's worth it to hire a personal injury lawyer. They assume that once they file a valid insurance claim, they will get the compensation they deserve. However, that is far from the truth. Insurance companies do everything in their power to avoid paying claims. If a claim gets denied or the insurer insists on paying only a very small settlement, many victims give up. They are usually the ones who don't have an attorney.
If you hire a personal injury lawyer, you will reap several benefits. These include:
Knowledge of how much your case is worth. Most victims don't have a realistic view of how much compensation they can get. An experienced attorney will be able to put a monetary value on all your losses. They will then make a case for you to get full compensation.  They will look at your medical bills, lost wages and more before arriving at a figure.
Knowledge of insurance laws. There are a number of laws in Arizona which govern the insurance industry and may affect your case. Most lay people don't know the law and they can't interpret the language written in their policy. When you hire a Gilbert personal injury attorney, you have access to their expertise.
Representation in court. Handling an insurance claim on your own can be difficult. Handling a personal injury lawsuit is almost impossible without legal representation. If you don't know the rules by which you must abide, your case can easily get thrown out.
Reduced stress. Negotiating with insurance companies is very stressful. A skilled attorney will take over all the hassle. They will gather all the evidence necessary to make your claim as strong as possible.
Prompt filing. Personal injury cases are governed by a statute of limitations. If you don't file a lawsuit within the required time, you lose the right to sue. Your attorney will keep a close eye on things to ensure you don't miss the deadline.
Types of Injury Cases We Handle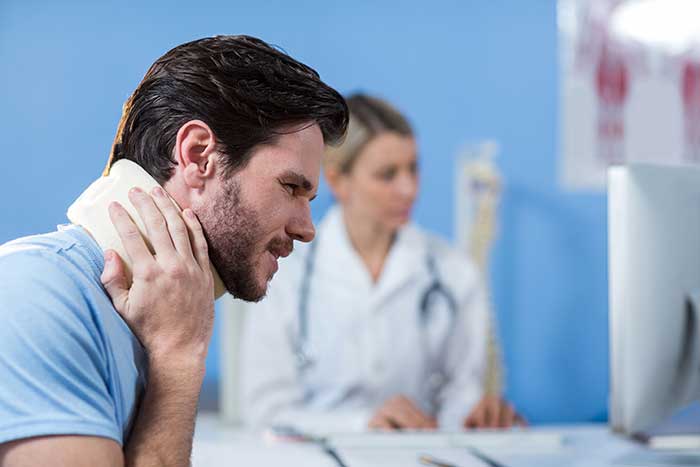 Personal injury cases can result from a wide range of circumstances and no two cases are the same. One personal injury case in Gilbert, AZ may arise from a car accident. Another could result from a motorcycle crash and yet another, from a slip and fall. Even if the accidents are of the same type, the specific circumstances could vary significantly. Generally, if you've been injured because of someone's negligence or recklessness, you may be entitled to compensation. If you've lost a loved one because of negligence, you may also be able to recover damages.
Whatever the nature of your case in Gilbert may be, you will need a personal injury lawyer. When you contact Nathaniel B. Preston at Warnock Mackinlay Law, we will work hard to get you a positive outcome. We have the resources to investigate the circumstances surrounding your injury. Whether your claim is settled through negotiation or we have to go to court, we will be your ally. The person who was responsible for your injury should not be allowed to get away with it. If they aren't held responsible, someone else may get hurt.
Here are some of the cases we take.
Car Accidents
As you make your way around the city, you probably pass a few car accidents. While some are just minor fender benders, others are serious head-on or rear-end collisions. These crashes leave victims nursing a variety of injuries include head and neck injuries, back injuries, bruises, and broken limbs. While car accidents can have a variety of causes, driver negligence is often a factor. Distracted driving is a common occurrence and it's not limited to cell phone use. Some drivers eat, drink, put on makeup or read while they are driving. Others are too fatigued or too intoxicated to drive properly. Don't waste any more time and hire our experienced car accident lawyers to get the compensation you deserve.
Trucking Accidents
Trucking accidents are particularly dangerous. Smaller vehicles stand little chance when they are hit by a much larger vehicle. Given the long hours which truck drivers work, they are extremely prone to driving while fatigued. Some employers push their workers to drive for more hours than they should or cover more ground than is realistically feasible. To make things worse, some of the trucks aren't properly maintained. If the brakes fail, a rear-end accident could result. If a tire blows out, the truck could jack-knife.  Some accidents also result from overloading or improper loading.
Motorcycle Accidents
Many people in Arizona like to ride motorcycles because of the associated thrill, image or excellent mileage. But despite the many perks, motorcycles put their riders at a disadvantage. They are much smaller than most other vehicles and sometimes drivers don't see them until it is too late. Also, cyclists don't have the benefit of seat belts or airbags, so they tend to get seriously injured in motorcycle accidents. This means motorcyclists often end up needing extensive medical treatment and their hospital bills can quickly rack up. If they have to spend a lot of time away from work, their income suffers tremendously. Our motorcycle accident attorneys can help you recuperate any financial losses & get your life back on track.
Slip and Fall Accidents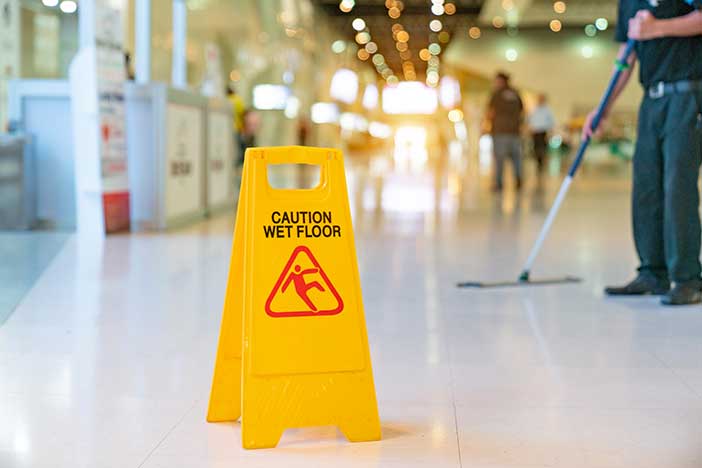 Property owners have a responsibility to ensure their visitors and patrons are safe. Unfortunately, they don't always take the steps to do. Spilled liquids are allowed to remain on the floor and loose carpets aren't secured. It's not surprising that people slip, fall, and injure themselves in a variety of establishments. Broken bones and head injuries are common following slip and fall accidents, and the treatments can be quite expensive. Some people even suffer traumatic brain injuries or spinal cord injuries which change their lives drastically. Anyone who becomes paralyzed or suffers permanent brain damage deserves to be compensated for their injuries. You need the expertise of a trusted slip & fall lawyer to handle your case the right way and help you obtain the maximum compensation possible. 
Wrongful Death
Sometimes the injuries an individual suffers are so serious that they result in death. If you lost a loved one due to negligence, you shouldn't have to worry about finances. The person who caused their death should have to foot the associated costs. In Gilbert and elsewhere in Arizona, a spouse, parent, child or personal representative can bring a wrongful death claim.
You may be able to get compensation for:
Burial or funeral costs
Medical expenses linked to the injury which caused death
Loss of income and support from the deceased
Loss of companionship and guidance from the deceased
Emotional distress experienced by the beneficial
Call Nathaniel B. Preston at Warnock Mackinlay Law for a Free Consult
Accidents happen all the time and sometimes, there is no one you can blame. However, when someone's negligence caused your injury, they should have to compensate you. If you need a Gilbert personal injury attorney, look no further than Nathaniel B. Preston. Your first consultation is free and if you choose to retain this law firm, you'll pay on a contingency basis. That means you don't pay until we win your case. We'll do everything in our power to get you the compensation you deserve.
All we ask is that you help us to help you. Keep all the records related to your injuries and your medical treatment. Hold on to your pay stubs or any other evidence of your previous earnings and bring everything to your consultation. If the at-fault party's insurance company or attorney contacts you, don't talk to them before you reach out to us. They may claim they have your best interests at heart, but this is far from the truth. Comments you make are likely to be used against you, so you need to be careful. Hand your case over to us and focus on your recovery while we fight for compensation. Call us today and let us get started on your case.
Abogado de Lesiones Personales Gilbert, AZ
Las lesiones ocurren todos los días en Gilbert, AZ, debido a diferentes situaciones, por ejemplo: accidentes vehiculares, caídas, accidentes de construcción y otros incidentes. Si sufrió lesiones porque alguien actuó de manera negligente, debe comunicarse con un abogado de lesiones personales. Los abogados de lesiones personales ayudan durante todo el proceso, desde la presentación de reclamos de seguros hasta demandar a la parte culpable.
Si sus lesiones son graves, su recuperación puede ser tardada y puede incurrir en muchos gastos. Es posible que no pueda trabajar y que tanto usted como su familia puedan sufrir física y económicamente durante el proceso. Si bien puede merecer una compensación de parte de la persona negligente, no siempre es fácil obtenerla. Las compañías de seguros a menudo son reacias a cumplir con los reclamos y algunos demandados niegan la responsabilidad. Es muy probable que tenga una batalla muy problemática en sus manos.
Negociar con una compañía de seguros puede ser difícil de controlar,  durante el proceso de recuperación de sus lesiones. Además de esto, asistir  a la corte para obtener lo que se debe es aún más difícil. Sin embargo, contar con el apoyo de un abogado de lesiones personales adecuado, puede hacer que los procesos sean mucho más fáciles. Necesita un abogado que tenga habilidad para negociar y a la vez  pueda pelear en la corte.
Todos los casos de lesiones personales dependen del grado de negligencia. Su abogado se asegurará de que su caso cumpla con los cuatro elementos diferentes  de negligencia. Estos son: deber de cuidado, incumplimiento de ese deber, causalidad y daños. A continuación una breve explicación de estos cuatro elementos.
El deber de cuidado se refiere a la responsabilidad de evitar acciones que podrían dañar a otros. Por ejemplo, el conductor de un automóvil tiene el deber de vigilar a otras personas que van en la carretera. Un incumplimiento del deber significa que un individuo creó una situación peligrosa o permitió que ocurriera. Pasar una luz roja o conducir en estado de ebriedad se consideraría una violación del deber de cuidado del conductor.
Es importante y debe tener en cuenta que el incumplimiento del deber por sí solo no respaldará una demanda exitosa por lesiones personales. Con la ayuda de su abogado, debe probar que la violación provocó sus lesiones. También debe poder colocar un valor en dólares a su reclamo. Si fue golpeado por un automóvil pero no sufrió lesiones, no puede buscar daños. Todos los elementos de negligencia deben cumplirse.
¿Por qué debo contratar a un abogado de lesiones personales Gilbert?
Muchas personas se preguntan si vale la pena contratar a un abogado de lesiones personales. Todos cometemos el error de asumir que una vez presentado un reclamo de seguro válido, se obtendrá la compensación merecida. Sin embargo, eso está lejos de la verdad. Las compañías de seguros hacen todo lo posible para evitar el pago de reclamos. Si un reclamo se niega o la aseguradora insiste en pagar solo un acuerdo muy pequeño, muchas víctimas se dan por vencidas. Estas víctimas por lo general, son las que no tienen un abogado que los apoye.
Si contrata a un abogado de lesiones personales, obtendrá varios beneficios. Éstos incluyen:
Conocimiento de cuánto vale tu caso. La mayoría de las víctimas no tienen una visión realista de cuánta compensación pueden obtener. Un abogado experimentado podrá poner un valor monetario a todas sus pérdidas. Ellos plantearan su caso de tal manera que usted obtenga una compensación completa. Revisarán sus facturas médicas, salarios perdidos y más antes de llegar a una cifra.
Conocimiento de las leyes de seguros. Hay una serie de leyes en Arizona que gobiernan la industria de seguros y pueden afectar su caso. La mayoría de personas no conocen la ley y no pueden interpretar el lenguaje escrito en su política. Al contratar a un abogado de lesiones personales en Gilbert, tiene acceso a su experiencia y evita este problema.
Representación en el juzgado. Manejar un reclamo de seguro por su cuenta puede ser difícil. Manejar una demanda por lesiones personales es casi imposible sin representación legal. Si no conoce las reglas que debe cumplir, su caso puede ser desechado fácilmente.
Reducción del estrés. Negociar con las compañías de seguros es muy estresante. Un abogado experto se hará cargo de todos los problemas. Recolectarán toda la evidencia necesaria para que su reclamo sea lo más fuerte posible.
Pronta presentación. Los casos de lesiones personales se rigen por un estatuto de limitantes. Si no presenta una demanda dentro del tiempo requerido, pierde el derecho a demandar. Su abogado vigilará de cerca las cosas para asegurarse que no se pierda la fecha límite.
Tipos de casos de lesiones que manejamos
Los casos de lesiones personales pueden deberse a una amplia gama de circunstancias y no hay dos casos iguales. Un caso de lesiones personales en Gilbert, AZ puede surgir de un accidente automovilístico. Otro podría ser el resultado de un choque de motocicleta y otro más puede ser resultado  de un resbalón y caída. Incluso si los accidentes son del mismo tipo, las circunstancias específicas podrían variar significativamente. En general, si ha sido lesionado debido a la negligencia o imprudencia de alguien, es posible que tenga derecho a una indemnización. Si ha perdido a un ser querido por negligencia, también puede recuperar los daños.
Cualquiera que sea la naturaleza de su caso en Gilbert, necesitará un abogado de lesiones personales. Cuando se comunique con Nathaniel B. Preston en Warnock Mackinlay Law, trabajaremos arduamente para lograr un resultado positivo. Tenemos los recursos para investigar las circunstancias que rodean su lesión. Ya sea que su reclamo se resuelva a través de una negociación o tengamos que acudir a los tribunales, nosotros seremos su aliado. No debemos permitir que la persona responsable de su lesión se salga con la suya. Si no son responsabilizados, alguien más puede salir herido.
Accidentes de auto
Al recorrer la ciudad, probablemente se encuentre con algunos accidentes automovilísticos. Mientras que algunos no son más que pequeños doblones de guardabarros, otras son graves colisiones frontales o laterales. Estos choques dejan a las víctimas una variedad de lesiones, que incluyen: lesiones en la cabeza y el cuello, lesiones en la espalda, moretones y extremidades rotas. Si bien los accidentes automovilísticos pueden tener una variedad de causas, la negligencia del conductor suele ser un factor muy repetitivo. La conducción distraída es una causa  común y no se limita al uso del teléfono celular. Algunos conductores comen, beben, se maquillan o leen mientras conducen. Otros están demasiado fatigados o demasiado intoxicados para conducir correctamente.
Accidentes de camiones
Los accidentes de camiones son particularmente peligrosos. Los vehículos más pequeños son muy afectados cuando son golpeados por un vehículo mucho más grande. Debido a las largas horas que trabajan los camioneros, estos son extremadamente propensos a conducir cuando están fatigados. Algunos empleadores obligan a sus trabajadores a conducir por más horas de las que deberían o cubren más terreno de lo que es realmente factible. Y para empeorar las cosas, a muchos camiones no se les brinda el mantenimiento adecuado. Si los frenos fallan, podría producirse un accidente en la parte trasera. Si una llanta se explota, el camión podría perder el control. Algunos accidentes también se producen por sobrecarga o carga inadecuada.
Accidentes de motocicleta
A muchas personas en Arizona les gusta conducir motocicletas debido a la emoción, la imagen o el excelente kilometraje. Pero a pesar de los muchos beneficios, las motocicletas ponen a sus conductores en desventaja. Son mucho más pequeños que la mayoría de los otros vehículos y a veces, los conductores no los ven hasta que es demasiado tarde. Además, los ciclistas no tienen el beneficio de los cinturones de seguridad o las bolsas de aire, por lo que tienden a sufrir lesiones graves en accidentes de motocicleta. Esto significa que los motociclistas a menudo terminan necesitando un tratamiento médico extenso y sus facturas de hospital pueden acumularse rápidamente. Si tienen que pasar mucho tiempo fuera del trabajo, sus ingresos sufren tremendamente.
Accidentes de resbalones y caídas
Los dueños de propiedades tienen la responsabilidad de garantizar que sus visitantes y clientes estén seguros. Desafortunadamente, no siempre toman las medidas para hacerlo. Puede haber  líquidos derramados en el piso y alfombras sueltas no aseguradas fijamente. No es sorprendente que las personas se resbalen, se caigan y se lastimen en una variedad de lugares. Los huesos rotos y las lesiones en la cabeza son comunes después de accidentes por resbalones y caídas y los tratamientos pueden ser bastante costosos. Algunas personas incluso sufren lesiones cerebrales traumáticas o lesiones de la médula espinal que cambian sus vidas drásticamente. Cualquier persona que quede paralizada o sufra daño cerebral permanente merece ser compensada por sus lesiones.
Muerte por Negligencia
A veces, las lesiones que sufre una persona son tan graves que resultan en la muerte. Si perdió a un ser querido por negligencia, no debería tener que preocuparse por las finanzas. La persona que causó su muerte debería tener que pagar los costos asociados. En Gilbert y en otros lugares de Arizona, un cónyuge, padre, hijo o representante personal puede presentar una demanda por muerte por negligencia.
Es posible que pueda obtener una compensación por:
Costos de entierro o funeral
Gastos médicos vinculados a la lesión que causó la muerte
Pérdida de ingresos y manutención
Pérdida de la compañía y orientación
Angustia emocional
Llame a Nathaniel B. Preston en Warnock Mackinlay Law para una consulta gratuita
Los accidentes ocurren todo el tiempo y a veces, no hay a nadie a quien pueda culpar. Sin embargo, cuando la negligencia de alguien causó su lesión, deberían tener que dar una compensación. Si necesita un abogado de lesiones personales en Gilbert, no busque más que a Nathaniel B. Preston. Su primera consulta es gratuita y si decide contratar a este bufete de abogados, pagará de manera contingente. Eso significa que no paga hasta que ganemos su caso. Haremos todo lo que esté a nuestro alcance para brindarle la compensación que usted merece.
Todo lo que pedimos es que nos ayude a ayudarle. Mantenga todos los registros relacionados con sus lesiones y su tratamiento médico. Conserve sus comprobantes de pago o cualquier otra evidencia de sus ingresos anteriores y lleve todo a su consulta. Si la compañía de seguros o el abogado de la parte culpable se comunican con usted, no hable con ellos antes de comunicarse con nosotros. Pueden afirmar que tienen las mejores intenciones con usted, pero esto está muy lejos de la verdad. Es probable que los comentarios que realice se utilicen en su contra, por lo que debe tener cuidado. Entregue su caso a nosotros y enfóquese en su recuperación mientras luchamos por una compensación. Llámenos hoy y comencemos con su caso.