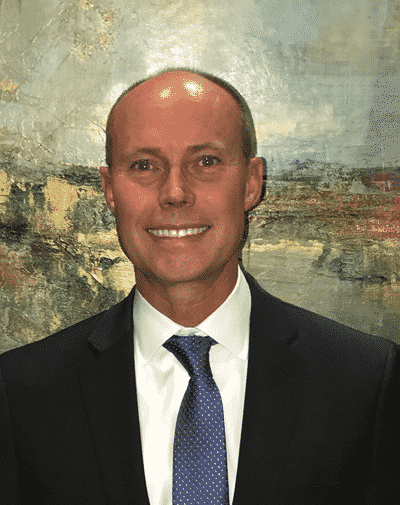 Richard S. Lundin represents people in divorce, custody and other family law matters, as well as auto accidents and personal injury cases in both state and federal courts.
He is totally committed to seeing that his clients receive their full rights and compensation in each of the cases he handles. He has over 24 years of experience in negotiation and litigation, having handled or supervised more than 400 cases in the courts and more than 8,000 personal injury cases. Rick listens to his clients carefully, and he tailors his approach to their needs on a case-by-case basis. Rick believes in going the extra mile for those he represents, and his responsive, committed style has consistently earned him high client satisfaction and appreciation.
Rick's family goes back more than 100 years in Arizona, to the early 1900's when his grandfather was a young boy on a farm in Glendale, Arizona. Rick decided he wanted to be a lawyer at age 16 while attending high school in Phoenix.
Rick began his career in law at the age of 19, working part-time as a litigation assistant at a law firm in downtown Phoenix while he attended Arizona State University. After receiving a bachelor's degree in finance, Rick chose to attend The National Law Center of the George Washington University in Washington, D.C. and earned his law degree in 1993.
Rick worked for a federal judge in Washington, D.C., the Honorable Charles R. Richey. Being mentored by Judge Richey gave Rick invaluable experience for winning cases. Rick moves quickly on cases, and works hard to live up to one of Judge Richey's favorite sayings, "Justice delayed is justice denied." In 1994, Rick entered the private practice of law and represents people in cases in Arizona, the District of Columbia and Maryland in auto accidents, personal injury, divorce, custody and family law.
Rick holds several memberships within the legal community. In addition to the Arizona Supreme Court, Rick has been admitted to the Court of Appeals of Maryland, the District of Columbia Court of Appeals, the United States District Court for the District of Maryland, and the United States District Court for the District of Columbia. Rick is also a member of the State Bar of Arizona and its Family Law Section, the Arizona Association for Justice, the Maryland State Bar Association, the American Bar Association, the Montgomery County Bar Association, the Prince George's County Bar Associations, the Maryland Association for Justice, and the District of Columbia Bar.
When not helping his clients reach their legal goals, Rick enjoys spending time with his wife, Janese, and he enjoys running, weight training, staying healthy and active, reading, camping and hiking. Rick and his son hiked 50 miles in the Yosemite wilderness in August 2013, and he believes backpacking reinforces a winning mindset for trial work – a disciplined ability to anticipate what may be needed and carefully gauging and responding to dynamic situations, ready work with what's on hand to achieve success, even when something unexpected occurs.
Rick's deep-rooted belief in the importance of always going the extra mile for people and treating them the way he would want to be treated provides his clients with a unique, caring, confident and successful legal experience.