The fifth leading cause of death in the United States is from drownings and swimming pool accidents. Approximately 10 people die every day from unintentional drownings, and about 20% of those deaths are children. Mesa attorney Warnock MacKinlay Law represents the families of drowning victims and those who have been injured in swimming-related accidents.
Swimming pool accidents happen at both private and public pools, and the most common causes include improper fencing or lack of fencing around the pool, and negligence of property owners, babysitters or caregivers. Drowning accidents can be caused by diving into shallow water, defective or poor designs, and pool pump malfunctions. You may be able to receive compensation if you or a loved one was involved in a swimming pool-related accident that occurred because of someone else's negligence.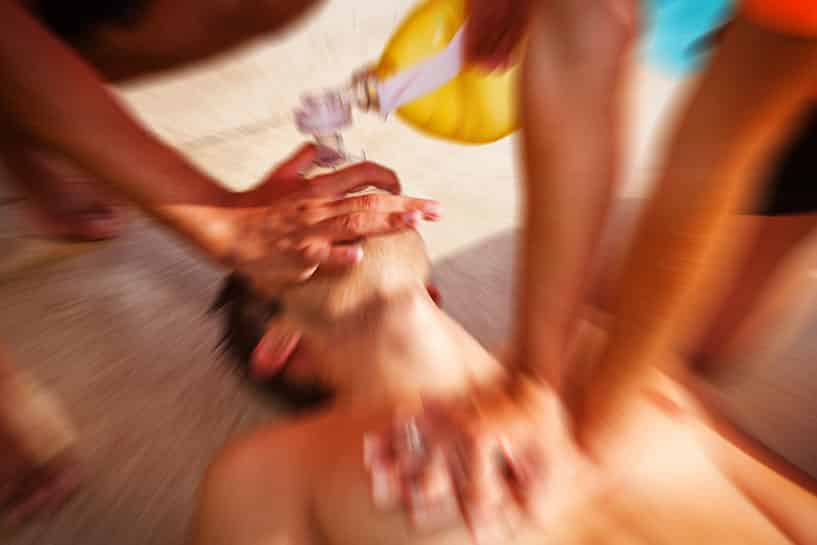 Swimming Pool Safety Tips To Avoid Accidents
Arizona's laws covering pool safety must be followed because owners of swimming pools can be held legally responsible for failure to maintain and ensure the safety of their pool:
Entirely enclose the pool area;
Be at least 5 feet high;
Have no openings other then doors or gates, through which an object 4 inches in diameter can pass;
Have no openings, handholds, or footholds accessible from the exterior side that can be used to climb the barrier; and
Be at least 20 inches from the water's edge.
The Arizona Department of Health Services has more information about swimming pool safety (click here)
You should also follow these additional pool safety precautions to minimize the risk of swimming pool accidents and liability.
Children should never be left unattended and should always be supervised when they are in a pool
There is no substitute for supervision — swimming lessons or floatation devices are not sufficient by themselves.
All supervisors should know CPR
Swimming pool gates should never be propped open
Remove any object that might allow someone to climb over the gate
Never attempt to dive into shallow water
Do not drink and swim
Free Case Evaluation — Call Mesa Swimming Pool Accident Lawyer Nathaniel B. Preston Today
Nate is dedicated to helping you get the compensation you deserve. Your initial case evaluation is absolutely free and you don't have to pay a dime unless Nate recovers money for you first.
If you, a friend, or a family member has suffered a swimming pool accident or drowning in the greater Phoenix area, Glendale, Mesa, or Scottsdale, please contact Nate today to set up your free initial case evaluation by filling out the online form or by calling 602-833-0933.