Construction work is one of the most physically taxing and dangerous occupations in the United States. Those who work in construction face life-threatening situations on a daily basis, which leads to a high rate of injury and fatality on construction sites. There are more than 1,000 deaths due to construction accidents per year in the United States, and hundreds of thousands of people are injured each year on construction sites. Deaths occurring on construction sites represent approximately 20% of all workplace accidents each year.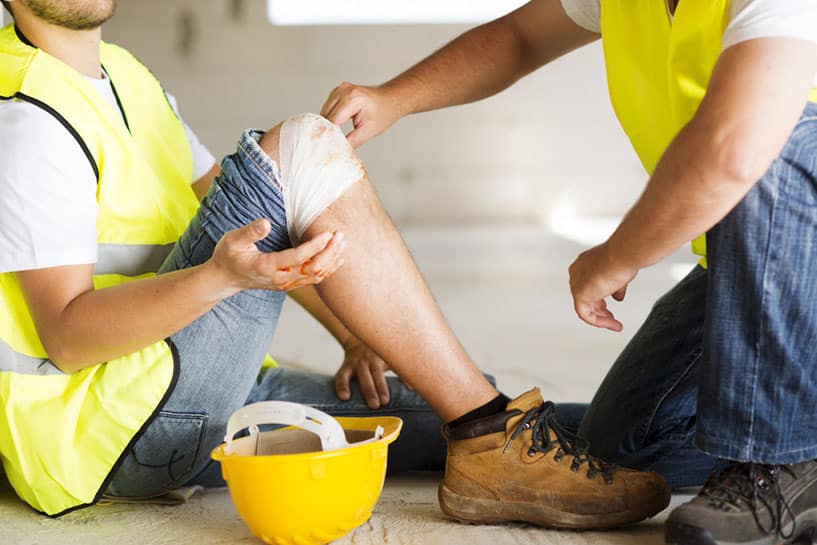 Common Causes of Construction Site Accidents
Falls from scaffolding
Falling objects
Electrocution
Fire/explosion
Machinery malfunction
Vehicle accidents (forklifts, dump trucks, etc.)
Improper lifting
Power tool accidents
Construction Accident Lawsuits in Arizona
When an accident occurs on a construction site in Arizona, financial recovery against an employer may be subject to the laws of workers' compensation. A construction worker who has been injured on the job is entitled to medical care and other financial benefits under workers' compensation. However, some construction site accidents are caused by a third-party and are not subject to workers' compensation laws. These other parties may be held legally responsible for your injuries.
If you are involved in an accident in or around a construction site and are not an employee of the construction company, damages may be recovered from the construction company.
Free Case Evaluation—Call Your Construction Accident Lawyer Nathaniel B. Preston Today
Nate is dedicated to helping you get the compensation you deserve. Your initial case evaluation is absolutely free and you don't have to pay a dime unless Nate recovers money for you first.
If you or a friend has suffered a construction injury in the greater Phoenix area, Glendale, Mesa, or Scottsdale, please contact Nate today to set up your free initial case evaluation by filling out the online form or by calling 602-652-2009.
Mesa Construction Accident Lawyer
Glendale Construction Accident Lawyer